Plan Your Visit
The Western: An Epic in Art and Film will be a special ticketed exhibition.
Group Tickets, Group Tours & Event Rentals
Specially priced tickets for groups of 10 or more are available with advance reservations. Private gallery rentals and special event bookings are also available. Exhibition tours for groups can be scheduled (tours are offered Tuesday-Friday with 3-week advance reservations required).
Please contact group sales at 720-913-0088 or email groupsales@denverartmuseum.org for group tickets and booking details.
Exhibition Touring Schedule
Following its debut in Denver, the exhibition will then travel to the Montreal Museum of Fine Arts (MMFA) from October 9, 2017–January 21, 2018.
For Members
Member tours of The Western were offered Tuesday through Friday at 1 pm (final tour September 8, 2017).
Denver Art Museum members were invited to see the exhibition first at the Member Preview on Friday, May 26. Plus, members save 20% on purchases at The Shops on the Member Preview date.
Join today to enjoy member benefits for future exhibitions.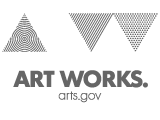 The Western: An Epic in Art and Film is co-organized by the Denver Art Museum and the Montreal Museum of Fine Arts. It is presented with generous support from the Terra Foundation for American Art, Jim and Lucy Wallace, Adolph Coors Exhibition Endowment Fund, National Endowment for the Arts, Harmes C. Fishback Foundation Trust, and Robert and Carolyn Barnett. Additional funding is provided by the donors to the Petrie Institute of Western American Art endowment and to the Annual Fund Leadership Campaign, and by the citizens who support the Scientific and Cultural Facilities District (SCFD). This exhibition is supported by an indemnity from the Federal Council on the Arts and the Humanities. Promotional support is provided by 5280 Magazine, CBS4, Comcast Spotlight, and The Denver Post.