The first retrospective of El Anatsui's work, this exhibition includes important sculptures in wood, ceramic, and mixed media as well as major pieces from his bottle-top series. The 61 works cover all phases of the artist's career, from his early work in Ghana utilizing traditional symbols to found driftwood works made in Denmark to sculptures made using the chainsaw as a carving tool. This is the first opportunity for audiences to see how the artist's ideas have developed over four decades. El Anatsui has gained widespread international acclaim in recent years for his stunning metal wall sculptures made from liquor bottle caps, such as his piece in the DAM's collection, Rain Has No Father?
El Anatsui: When I Last Wrote to You about Africa brings together the full range of the artist's work from early wood trays to ceramics and wooden sculptures to the luminous metal wall sculptures that have brought the artist international acclaim. The exhibition explores Anatsui's unique practice of transforming modest materials into striking works of art that tell personal and universal stories. The first retrospective of the contemporary artist's work, this exhibition offers an unprecedented opportunity to follow Anatsui's creative development and process over 40 years.
Born in Ghana, Anatsui has lived and worked in Nigeria since 1975. Although Anatsui was a respected artist and teacher in Africa for more than 30 years, he had little international notoriety until the 2007 Venice Biennial when he created a stir by suspending a large metal sculpture made from liquor bottle tops and metal foil bottle neck collars on the outside of a building.
Anatsui began to manipulate broken ceramic fragments in the 1970s. With their allusions to ancient Nok terracotta sculptures, West African myths about the earth, and cultural references to the use of clay, the ceramic works piece together shattered ideas and histories to form a new whole. In the 1990s, Anatsui made a crucial shift from working with hand tools to carving with a power saw, which enabled him to cut through blocks of wood, leaving a jagged surface that he likened to the scars left by European colonial encounters with Africa.
In his most recent metal wall sculptures, which have brought him global acclaim, Anatsui recycles bottle caps from a West African distillery in his home town, piecing them together to form monumental curtains patterned with row upon row of different brands of liquor bottle caps. It has sometimes been said that these sculptures and other of his artworks are about recycling, but that is not true. Anatsui is ardent that his use of found materials is about transformation—giving objects new lives as they are transformed into something else. Don't miss the DAM's own Anatsui metal wall sculpture Rain Has No Father?, on view in the adjacent African art gallery.
El Anatsui: When I Last Wrote to You about Africa will be on view through January 6, 2013.
Explore QTVR 360-degree panoramic views of El Anatsui: When I Last Wrote to You about Africa in the galleries on your desktop or laptop. On the new window that opens, click on the image and drag to change your perspective and click the minus (-) or plus (+) buttons below the image to zoom. Visit Apple.com to download the latest free QuickTime software to view QTVR files.
Share your visit online using #
Hamilton Building, Level 4
Included in general admission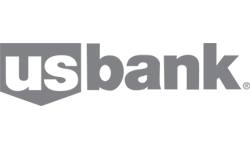 El Anatsui: When I Last Wrote to You about Africa is organized by the Museum for African Art, New York, and has been supported, in part, by grants from the National Endowment for the Arts and The Andy Warhol Foundation for the Visual Arts.