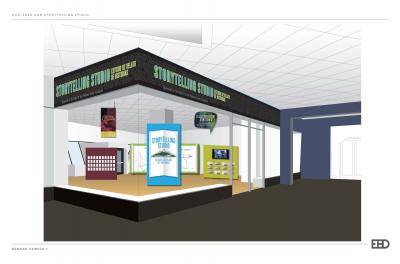 Storytelling Studio
Our interactive Studio is a place to spark your creativity, connect with Denver's creative community, and get a new perspective on the artistic process. It is currently closed due to COVID-19. When it reopens in 2021, the focus will be on storytelling.
Visitors will have the chance to explore themes of place, identity, and imagination in the brand new Storytelling Studio.
Through two interactive, self-guided activities, visitors will be able to discover how artists combine visual imagery and the power of words. The Storytelling Studio will even expand beyond the museum walls—visitors will be able to become a part of the story via an artist installation on the plaza, or watch videos from local artists online.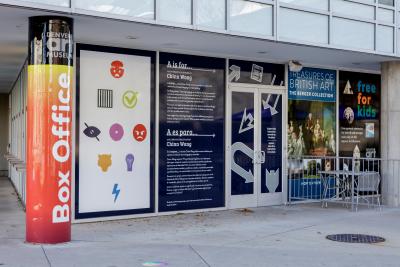 Plaza Installation: A is for...
In A is for…, local artist Chinn Wang uses nine symbols to explore the relationship between language and storytelling. Visitors are encouraged to explore what these symbols mean to them and how that meaning is informed by their own background, culture, and personal histories.
"Learning language is the key to sharing our personal narratives and powerful expressions of identity," Wang says. "For me, these symbols evoke current social and political events, personal and professional anxieties, and my continuing journey in parenthood."
The Studio is generously sponsored by Robert and Judi Newman Family Foundation.