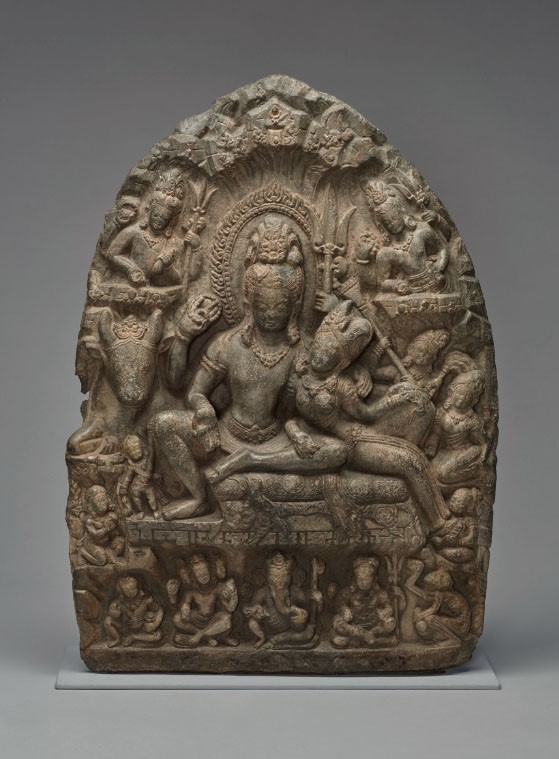 Denver–Sept. 13, 2021–The Denver Art Museum (DAM) has returned an ancient stone sculpture from its collection to the people of Nepal. Ownership of the artwork, called Figure of Uma-Maheshvaramurti, was transferred from the museum to representatives from the Nepalese embassy.
The sculpture dates from the 10th century and was loaned to the museum in the 1970s, and was eventually gifted to the museum in 1980. It had been on display in the museum's Asian art galleries for several decades until the Martin Building closed for renovations in November 2017. The work also appeared in a catalogue of the private collection, published by the museum in 1975, as well as on the museum's website.
"The museum has been in dialogue with officials in Nepal about this object for several months, and began taking appropriate steps to deaccession the work and prepare it for its return home," said Christoph Heinrich, the Frederick and Jan Mayer Director of the Denver Art Museum. "We are delighted to welcome Dr. Yuba Raj Khatiwada, the Ambassador to the United States from Nepal, to the Denver Art Museum today to begin the artwork's journey home."
About the Denver Art Museum
The Denver Art Museum is an educational, nonprofit resource that sparks creative thinking and expression through transformative experiences with art. Its mission is to enrich lives by sparking creative thinking and expression. Its holdings reflect the city and region—and provide invaluable ways for the community to learn about cultures from around the world. Metro residents support the Scientific and Cultural Facilities District (SCFD), a unique funding source serving hundreds of metro Denver arts, culture and scientific organizations. For museum information, visit www.denverartmuseum.org or call 720-865-5000.