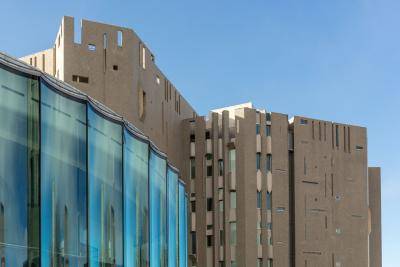 2021 Martin Building Events
The events surrounding the reopening of the Lanny and Sharon Martin Building and Anna and John J. Sie Welcome Center have been postponed until it is safe for our community to come together and celebrate this major museum milestone.
Beacon Gala
The annual gala celebrating the fall beacon exhibition is a hallmark event for museum patrons. The invitation-only, black-tie party offers attendees an exclusive preview of the highly-anticipated exhibition in the company of curators, key lenders and sponsors, and fellow supporters. The setting of the museum after-hours, transformed by thematic entertainment and décor, is made all the more memorable with festive hors d'oeuvres and cocktails.
For more information on the benefits of upper-level membership, including beacon gala access, please visit our Beyond Membership page or contact Janine Jackson at jjackson@denverartmuseum.org.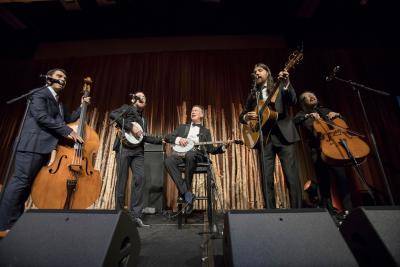 Collectors' Choice
Collectors' Choice is the Denver Art Museum's signature black-tie fundraising gala. Museum patrons and community leaders gather each autumn for this glamorous occasion. We look forward to announcing the date of the 40th Collectors' Choice gala in the near future.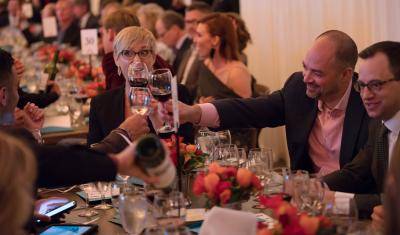 Uncorked
Heading into its 20th year, Uncorked is the beloved spring event that marks the start of the season in a celebration of art, wine and community. Central to the fundraiser is a silent auction filled with wonderful wines and exclusive experiences, followed by a memorable four-course dinner with exquisite wine pairings. AFTERGLO, the museum's annual party brimming with artist projects, music and creative treats and cocktails, rounds out the night in style. Together these events raise critical funds for the museum's exhibitions and programs.
For details on getting involved with Uncorked, please contact Lizzie Terry Dolan at ldolan@denverartmuseum.org.
Luncheon By Design
For years, Luncheon by Design has served as the not-to-be-missed fundraising event drawing Denver's design community, lovers of architecture and fashion, and supporters of the Architecture & Design department for an exclusive presentation featuring renowned authors, scholars and designers. Past speakers have included Gregory Bishop, director of Cartier Tradition; renowned interior designer Eric Cohler; and the museum's own Florence Müller, Avenir Foundation Curator of Textile Art and Fashion.
The 2021 Luncheon by Design will be announced soon. Please stay tuned.
For details on getting involved with Luncheon by Design, please contact Lizzie Terry Dolan at ldolan@denverartmuseum.org.