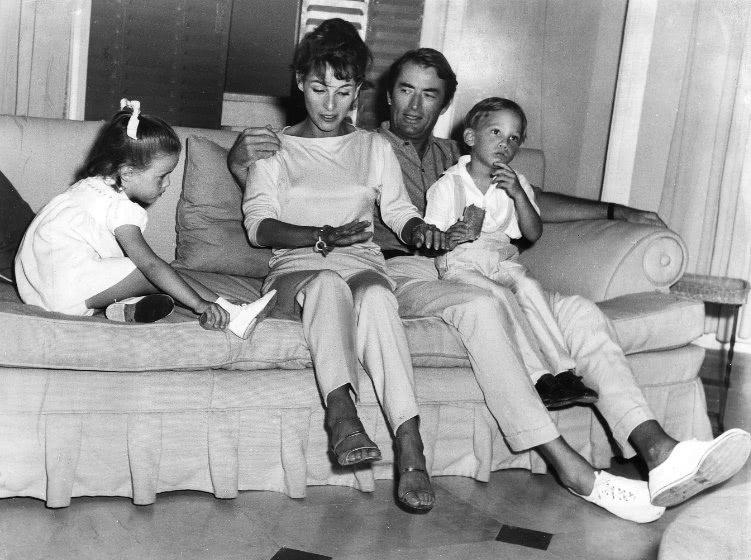 This exhibition features highlights from the wardrobe of Véronique Peck (French American, 1932–2012) and evokes the star-studded and philanthropic life she led with her husband, American actor Gregory Peck (1916–2003). Featuring garments from more than a dozen internationally renowned designers over several decades, this exhibition would not have been possible without the support of Cecilia Peck Voll, daughter of Gregory and Véronique. She has generously gifted twenty ensembles to the museum's permanent fashion collection and, to provide context for this clothing, has loaned the many other garments, accessories, photographs, and personal documents in this exhibition.
Unless otherwise noted, archival photos and documents are courtesy of the Véronique Peck Collection
Exhibition Access Guide Sections
Paris to Hollywood: The Fashion and Influence of Véronique and Gregory Peck is organized by the Denver Art Museum and presented by Joy Dinsdale. Additional support is provided by Bridget and John Grier, the generous donors to the Annual Fund Leadership Campaign, and the residents who support the Scientific and Cultural Facilities District (SCFD). Promotional support is provided by 5280 Magazine and CBS4.
The Denver Art Museum is grateful for the generous funding of the textile art and fashion department by the Avenir Foundation and Nancy Lake Benson.