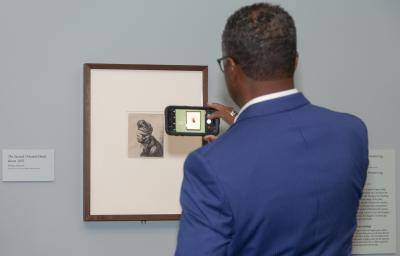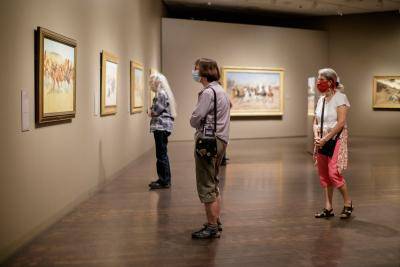 Ticket Presale
New! Tickets for the exhibition will go on sale in two blocks. With visitor and staff safety in mind, and in order to manage capacity and ensure the best visitor experience, we will be releasing exhibition tickets in two phases.
If you plan to visit October 25-November 30, including the Member Preview on October 23 and 24, you can purchase tickets starting on the dates listed below:
If you plan to visit December 1, 2020-January 24, 2021, you can purchase tickets starting on the dates listed below:
Thursday, November 19: The Museum Associates, Supporting, and Contributing levels
Friday, November 20: All membership levels
Monday, November 23: Public
Tickets go on sale at 10 am on each day of the presale.
Members enjoy the best price on tickets. A limited number of discounted tickets can be purchased per membership level. Additional tickets may be purchased at full price. Adult member tickets start at $20. Youth tickets are $5 (ages 6-18). Family memberships allow children 18 and under to experience the exhibition for free.
Frida Kahlo, Diego Rivera, and Mexican Modernism from the Jacques and Natasha Gelman Collection is organized by the Vergel Foundation and MondoMostre in collaboration with the Instituto Nacional de Bellas Artes y Literatura (INBAL).
The Denver Art Museum exhibition is generously supported by John and Sandra Fox, the Birnbaum Social Discourse Project, and Craig Ponzio.
Additional funding is provided by the Aegon Transamerica Foundation, Lisë Gander and Andy Main, Lauren and Geoff Smart, Xcel Energy, the Kristin and Charles Lohmiller Exhibitions Fund, the Fine Arts Foundation, the donors to the Annual Fund Leadership Campaign, and the residents who support the Scientific and Cultural Facilities District (SCFD). Promotional support is provided by 5280 Magazine and CBS4.