The Denver Art Museum's latest exhibition, Frida Kahlo, Diego Rivera, and Mexican Modernism, will be on view from October 25 through January 24, 2021. With local experts as your guides, Mexican Modernism in Context invites you to look more closely at the works on display, discover the rich historical contexts that informed their production, and explore the exhibition armed with newfound knowledge and critical perspectives.  
This is a four-course online session; you can register individually for each session or the entire course. Tickets are released at 10 am.
| | | |
| --- | --- | --- |
| Museum Friends | Available October 13* | Free |
| Members | Available October 15 | $18 per session; $65 for all 4 sessions |
| Nonmembers | Available October 17 | $20 per session; $72 for all 4 sessions |
*Please log in to your Museum Friends account on 10/13 to access advance ticketing.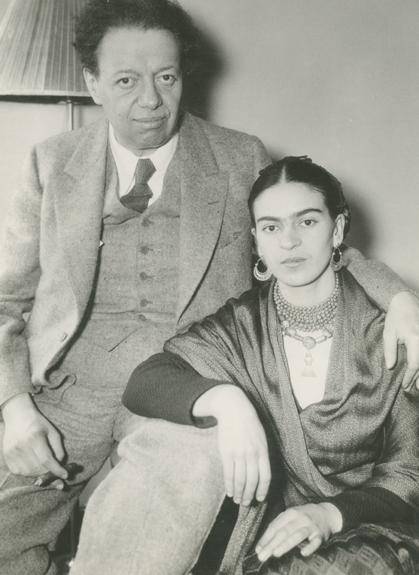 How Frida Kahlo, Diego Rivera, and their Modernist Circle Shaped Mexico's Artistic Culture (Session 1)
Tuesday, November 10, 6 pm
This session explores the major themes of the Frida Kahlo, Diego Rivera and Mexican Modernism exhibition. Learn more about how Kahlo and Diego became the forefront of the Mexican Modernist movement—forming circles of influence among intellectuals, artists, and patrons, and how the Modernist artists celebrated national identity, creative spirit, and appreciation of Indigenous cultures in the wake of the Mexican Revolution.
Presented by Rebecca R. Hart, Vicki and Kent Logan Curator of Modern and Contemporary Art, and Laura Almeida, doctoral curatorial fellow of modern and contemporary art.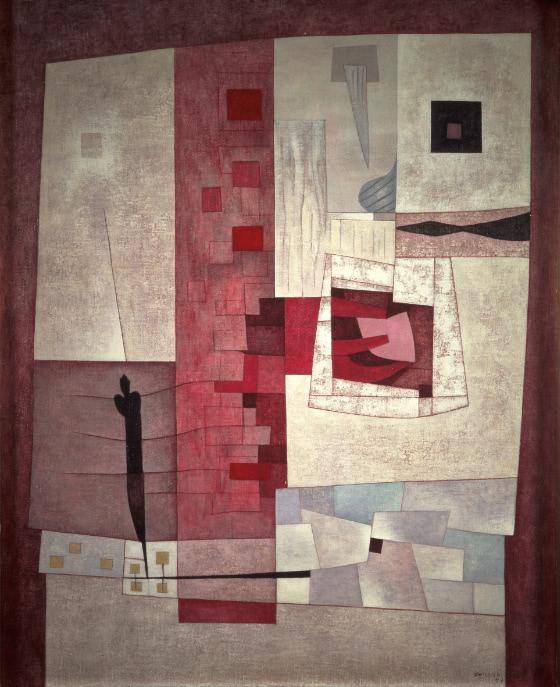 Gunther Gerzso: A Set Designer Who Painted (Session 2)
Tuesday, December 1, 6 pm
The distinctive style of Gunther Gerzso's art was a consequence of his experience as a set designer in the movies and the theater. He was primarily influenced by pre-Hispanic Mexican architecture and modern European art. Jacques Gelman employed Gerzso in many film productions and also collected his paintings. In this course session, learn more about Gerzso's life and art and the artistic spheres he worked in during his career.
Presented by J. Michael Gerzso, independent software developer specializing in architectural CAD, maintainer of the Gene and Gunther Gerzso Archive, and eldest son of the artist.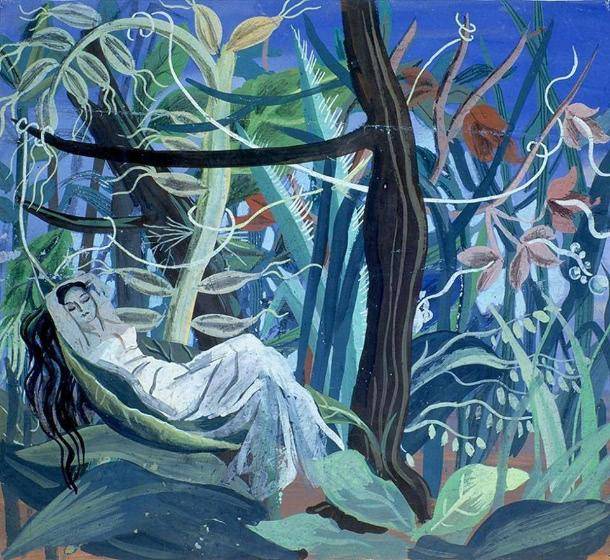 Not Just Frida: The Women of Mexican Modernism
Tuesday, December 15, 6 pm
An era regarded as a renaissance in Mexican art, Mexican Modernism was shaped by not just the grandeur of politically charged murals by los Tres Grandes or the deeply reflective self-portraits by the now globally-known Frida Kahlo, but a series of women artists who challenged the existing narratives and styles, each forging their own path through representations of country, psyche, culture, and womanhood. In this course session, explore the diversity of works by María Izquierdo, Remedios Varo, Leonora Carrington, Lola Alvarez Bravo, and Frida, of course.
Presented by Tariana Naves-Nieves, director, culturalaAffairs, Denver Arts & Venues, Latin American art specialist and former curator of Latin American Art for the Colorado Springs Fine Arts Center, Museo de las Americas, a series of private art collections, and curatorial associate for the Denver Art Museum.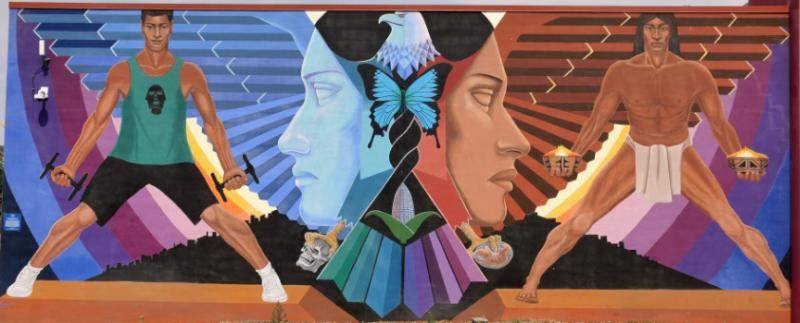 Chicano/a Muralism of Colorado
Tuesday, January 5, 2021, 6 pm
At the peak of the Civil Rights Movement, Chicano/a artists sought to instill a sense of cultural pride in their neighborhoods throughout Colorado. Serving as cultural place makers, artists began to paint murals to define safe spaces in their communities after years of displacement and cultural abasement. In this fourth and final course session, discover how the Mexican Mural Movement inspired young activists/artists to use murals to describe with bold, vibrant imagery their sense of identity, family, and community. Discover the distinct Chicano/a mural aesthetic that developed to describe complex narratives to symbolize their heritage and ancestral roots in Colorado.
Presented by Lucha Martínez de Luna, Director of Chicano/a Murals of Colorado Project, Curator of Latino Heritage at History Colorado, and Director of the O'na Tök Archaeological Project, Chiapas, Mexico.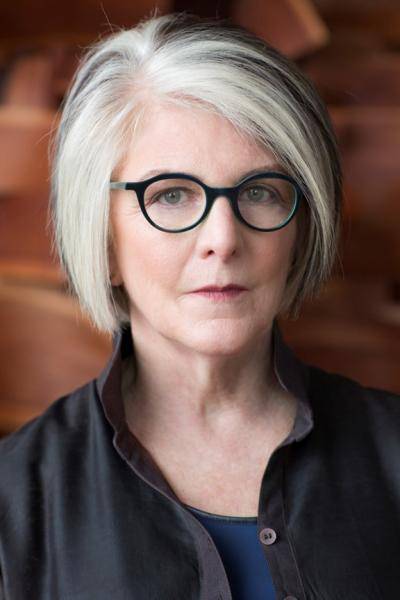 About the Presenters
Rebecca R. Hart joined the Denver Art Museum as the Vicki and Kent Logan Curator of Modern and Contemporary Art in 2015. She has since organized Audacious: Contemporary Arts Speak Out, Mi Terra: Contemporary Artists Explore Place, Shade: Clyfford Still / Mark Bradford, the Eyes On series with solo exhibitions for Xiaoze Xie, Shimabuku, Erika Harrsch, Jonathan Saiz, and Anthony McCall, and Jordan Casteel: Return the Gaze, the first museum exhibition for the Denver-born artist making waves in the international art world. She co-curated The Light Show with Jorge Rivas Pérez, Frida Kahlo, Diego Rivera and Mexican Modernism from the Jacques and Natasha Gelman Collection, as well as the re-installation of the modern and contemporary galleries in 2022.
Previously, she was the curator and department head of contemporary art at Detroit Institute of Arts (DIA, 2005-2015). There, she was the organizing curator for Shirin Neshat's mid-career retrospective Detroit and Seoul, Korea. Hart facilitated Matthew Barney's Detroit-based performances SEKHU and KHU, which became Act 2 of Barney's RIVER OF FUNDAMENT film. She was the organizing co-curator for Julie Mehretu: City Sitings and more than 20 other exhibitions.
Hart graduated with a bachelor's, high honors, from Williams College and holds a bachelor of fine arts, highest honors, from Kansas City Art Institute. She earned a master's of fine arts from the Cranbrook Academy of Arts and a master's in art history from Wayne State University. Her work has been recognized by the National Endowment for the Arts, Andy Warhol Foundation for the Visual Arts, the Association of Art Museum Curators, the Joyce Foundation, the Robert Mapplethorpe Foundation, and the Metropolitan Life Foundation.
Tariana Navas-Nieves, director of cultural affairs for Denver Arts & Venues, has 30 years of experience in management, equity and social justice work, museum and curatorial practice, grantmaking, television, and communications. She oversees the city divisions of public art, cultural events, creative industries, SCFD Tier III funding, arts education, and the agency's cultural investments and grants. Navas-Nieves leads cultural equity for the city and is on the Mayor's executive leadership team for his equity platform. Navas-Nieves serves on national, regional and local boards, including Grantmakers in the Arts, Philanthropy Colorado, and the Denver Latino Commission.
With a curatorial expertise in Latin American art, she also served as curator of Hispanic and Native American art at the Colorado Springs Fine Arts Center, curatorial consultant for the Denver Art Museum, curator of collections for the Museo de las Americas, and curator for private collections in the United States and Puerto Rico. She designed and co-taught the first Latin American art survey class at the Auraria Campus. Navas-Nieves worked for Telemundo as an arts reporter; and provided translation and interpretation for the Federal Court of Immigration, Children's Hospital, and museums and city departments throughout the country. She was born and raised in San Juan, Puerto Rico.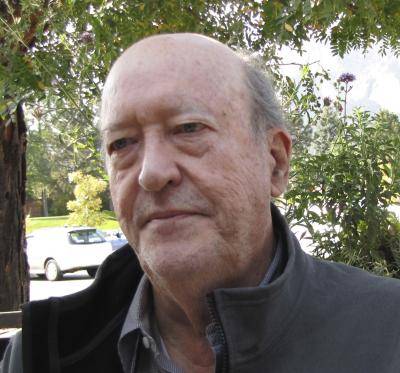 John Michael (Mike) Gerzso, PhD (aka Juan Miguel Gerzso Cady) is an architect by training and a computer programmer/consultant by profession. He is the eldest son of Gene and Gunther Gerzso. He received his professional degree in architecture from the National University of Mexico (UNAM) and his PhD in architecture from the University of California, Berkeley. While doing his graduate work, he inadvertently began his career in computer programming. He has held research and academic positions at MIT, UNAM, and University of Colorado, Denver. In 1981, he established a computer consulting company specializing in data bases, geographic information systems (GIS) and architectural computer-aided design (CAD). His clients included departments of the Mexican Federal Government, Telmex, Patria/Promexa publishers, and several prominent architectural firms such as Nuño-MacGregor-de Buen and Augusto Alvarez. Since 2012, he has worked independently on CAD projects and maintains the Gerzso archive.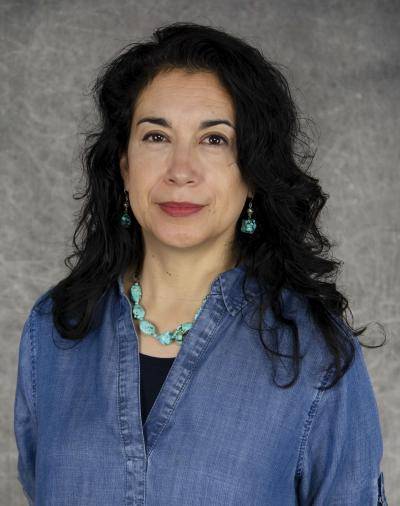 Lucha Martínez de Luna is an archaeologist specializing in Mesoamerica and has worked on archeological projects in the Southwest, American West, central and southern Mexico. She is director of the O'na Tök archaeological site in Chiapas, Mexico and visiting professor at the University of Science and Arts in Chiapas. She serves as associate curator of Latino Heritage at History Colorado and conducts research of the Hispano people and arts in the Southwest of the United States. As director of the Chicana/o Murals of Colorado Project she advocates to protect, promote, and preserve the ongoing visual heritage of Chicana/o public art. The project collaborates with artists, scholars, cultural and academic institutions developing programs to recognize and celebrate the important contributions of Chicano/a individuals and communities to the history of the state.
Laura Almeida joined the Denver Art Museum as a doctoral curatorial fellow in August 2019. She is an art historian of modern and contemporary art with specialization in Latin American art of the Cold War. Prior to coming to the DAM, Laura was conducting her doctoral studies at the Pennsylvania State University, where she pursued her Master's degree in art history. Her research focuses on 'forgetting' as a tool for political resistance among Latin American contemporary artists, and has written extensively on themes of exile, borders, migration, and the Diaspora. Laura has been the recipient of several awards, grants, and fellowships, including The Goizueta Foundation Graduate Fellowship at the Cuban Heritage Collection, as well as the Doctoral Dissertation Research Fellowship at the Centro de EstudiosPuertorriqueños, at CUNY.
Frida Kahlo, Diego Rivera, and Mexican Modernism from the Jacques and Natasha Gelman Collection is organized by the Vergel Foundation and MondoMostre in collaboration with the Instituto Nacional de Bellas Artes y Literatura (INBAL).
The Denver Art Museum exhibition is generously supported by John and Sandra Fox, the Birnbaum Social Discourse Project, and Craig Ponzio.
Additional funding is provided by the Aegon Transamerica Foundation, Lisë Gander and Andy Main, Lauren and Geoff Smart, Xcel Energy, the Kristin and Charles Lohmiller Exhibitions Fund, the Fine Arts Foundation, the donors to the Annual Fund Leadership Campaign, and the residents who support the Scientific and Cultural Facilities District (SCFD). Promotional support is provided by 5280 Magazine and CBS4.