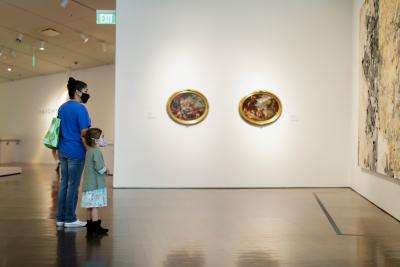 How to Talk About & Observe Art Together
Ask questions:

What is the first thing you see in the painting?
Does this artwork remind you of any place you have been?

Have fun!

Pose like the people, shapes, or lines you see.
Make up a story.
Imagine what you would hear, smell, or feel if you were in the art.

Create memories

Let your children choose what interests them.
Take time exploring. You don't have to see the entire museum in one visit!
It's ok if you don't know much about art.