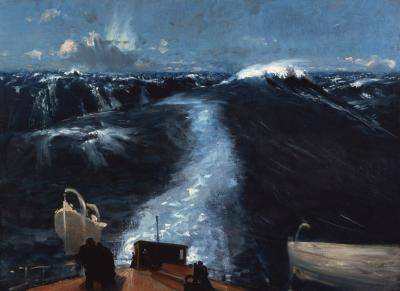 Drawn to France Course
In this four-part course, learn more about the lure of France for American artists and patrons in the 19th and early 20th centuries. This artistic mecca—both the cultural capital of Paris and artist colonies further afield—offered a change of scenery, top-rate venues for training and exhibiting, and an opportunity for artistic exchange. With Whistler to Cassatt: American Painters in France as a springboard, dive into the rich history of this time and place, look more closely at the works on view, and explore the exhibition with newfound knowledge in hand.
Whistler to Cassatt: American Painters in France is organized by the Denver Art Museum. The exhibition is supported by the Tom Taplin Jr. and Ted Taplin Endowment, the Kristin and Charles Lohmiller Exhibitions Fund, the Wyeth Foundation for American Art, Kathie and Keith Finger, Lauren and Geoff Smart, Christie's, the French American Museum Exchange (FRAME), the generous donors to the Annual Fund Leadership Campaign, and the residents who support the Scientific and Cultural Facilities District (SCFD). This exhibition is supported by an indemnity from the Federal Council on the Arts and the Humanities. Promotional support is provided by 5280 Magazine and CBS4.