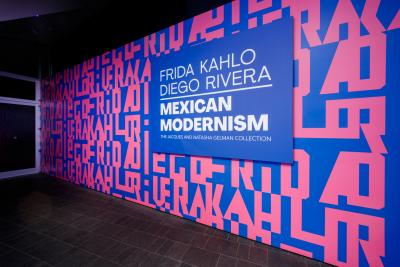 Mexican Modernism Exhibition Guide
Learn more about the artworks on display by browsing through our online exhibition guide.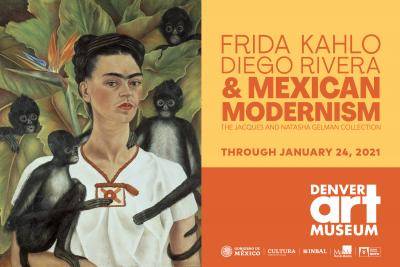 Mexican Modernism for Members
Members enjoy advance purchase and discounted tickets to Frida Kahlo, Diego Rivera, and Mexican Modernism, as well as access to previews and member hours. Become a member today to take advantage of these opportunities, and more!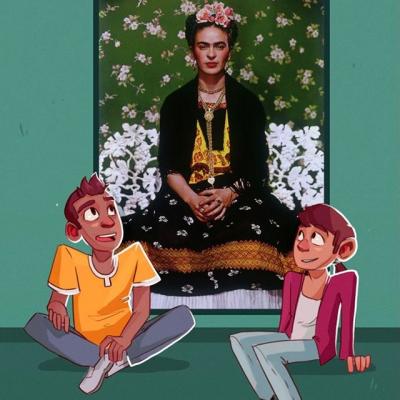 Museum Web Quest: Virtual Visit and More
Experience the transformative power of art and the excitement of a trip to the museum virtually by exploring our free and easy to navigate Museum Web Quest for kids and students, inspired by Frida Kahlo, Diego Rivera, and Mexican Modernism.
Share your visit with #FridaandDiegoatDAM
Frida Kahlo, Diego Rivera, and Mexican Modernism from the Jacques and Natasha Gelman Collection is organized by the Vergel Foundation and MondoMostre in collaboration with the Instituto Nacional de Bellas Artes y Literatura (INBAL).
The Denver Art Museum exhibition is generously supported by John and Sandra Fox, the Birnbaum Social Discourse Project, and Craig Ponzio.
Additional funding is provided by the Aegon Transamerica Foundation, Lisë Gander and Andy Main, Lauren and Geoff Smart, Xcel Energy, the Kristin and Charles Lohmiller Exhibitions Fund, the Fine Arts Foundation, the donors to the Annual Fund Leadership Campaign, and the residents who support the Scientific and Cultural Facilities District (SCFD). Promotional support is provided by 5280 Magazine and CBS4.