How do you respond? To your environment, your city, your community? What do you make of this world? How do you transform what you find into what you would like it to be?
The transformation of space—particularly urban space—through ceremony and ritual plays an important role in Senga Nengudi's sculptures and performances. With Studio Z, Nengudi found meaning by harnessing collective energy that would help her "properly bless" her work. This energy, along with improvised rituals that Nengudi called healing processes, would create a space of their own.
Movement of the body in space, as well as adornment of the body, are closely linked to Nengudi's ideas of ritual. The artist's interest in West African rites and Japanese dance-theater can be seen in the costumes, masks, and movements found in many of her works. For Nengudi, the power of ceremonial transformation reveals itself as she becomes a conduit for the spiritual. "Even creating ways of doing is a kind of ritual. Like all rituals, it works to bring about a desired outcome," she says.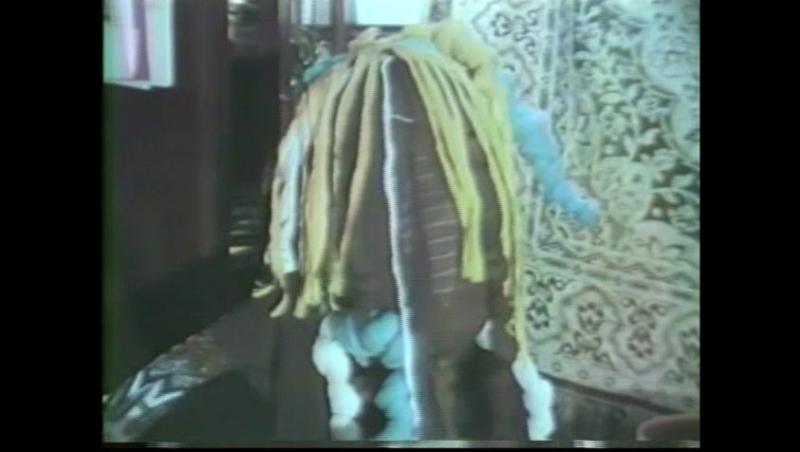 Barbara McCullough
Born 1945, New Orleans
Shopping Bag Spirits and Freeway Fetishes: Reflections on Ritual Space
1978–80
Video excerpt
Duration: 1 min 21 seconds
Courtesy of Third World Newsreel
In excerpts from this documentary featuring Nengudi and members of Studio Z, director Barbara McCullough pieces together video footage, interviews, and photographs showing artists addressing topics related to spirituality and ritual. Most of the enactments were staged using found objects in abandoned sites destined for demolition, which served both to honor the desolate spaces and as a form of social resistance.
Senga Nengudi: Topologies is organized by the Lenbachhaus Munich, in cooperation with the DAM. Concept and idea by Stephanie Weber, Lenbachhaus. Funding is provided by the donors to the Annual Fund Leadership Campaign, and the residents who support the Scientific and Cultural Facilities District (SCFD). Promotional support is provided by 5280 Magazine and CBS4.