I'm just playing with this idea of expanding the way people think about things.
In1966, Senga Nengudi began her graduate studies in sculpture and dance at California State University in Los Angeles. However, many of her formative experiences were not based in academic training. A year prior, in the aftermath of the Watts racial uprisings, she became an art educator at the Watts Towers Arts Center, under Director Noah Purifoy. His work, as well as the architecture of the Watts Towers, would inform Nengudi's enduring interest in transforming found objects. Begun in 1921 by Simon Rodia, the Watts Towers—made with cement, broken glass, old ceramics, and other found objects built over thirty-year period—was a structural marvel that embodied the power of turning discarded or everyday objects into expressive material.
Early on she received dance training at the Lester Horton studio, where she experienced a choreographic approach that drew on diverse cultural dance traditions to create a new modern dance vocabulary. Nengudi also became an art instructor at the Pasadena Art Museum (PAM), where she encountered Happenings for the first time. These performances, often blending spontaneity and script, helped her conceive of her own work as an event or experience.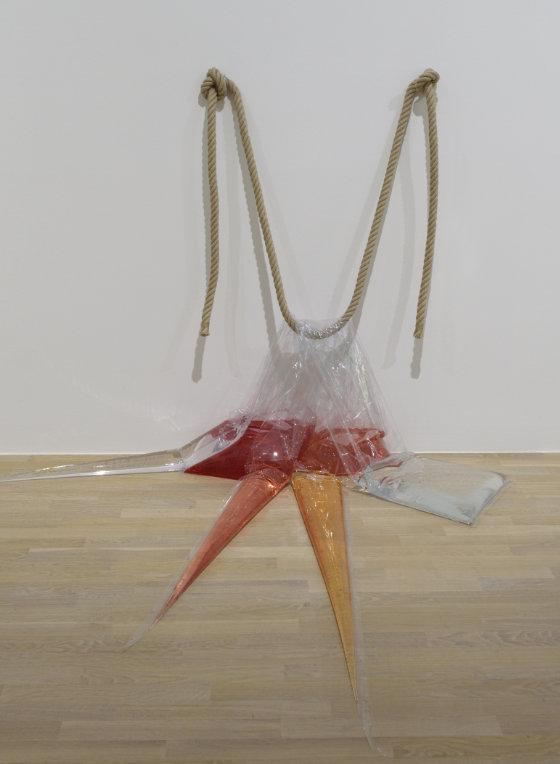 Senga Nengudi
Water Composition I
1970; remade 2020
Vinyl, rope, water, food coloring.
Early in her career, Nengudi created several heat-sealed vinyl forms filled with colored water. When the work was initially displayed fifty years ago, visitors were invited to touch and gently move the sculptures. By feeling the undulation of the water and bearing the weight in their hands, participants were reminded of their own bodies. "Water, more than any other natural element, has so many different forms," Nengudi says. "It is so powerful, so healing, so nurturing; but, it can also drown you."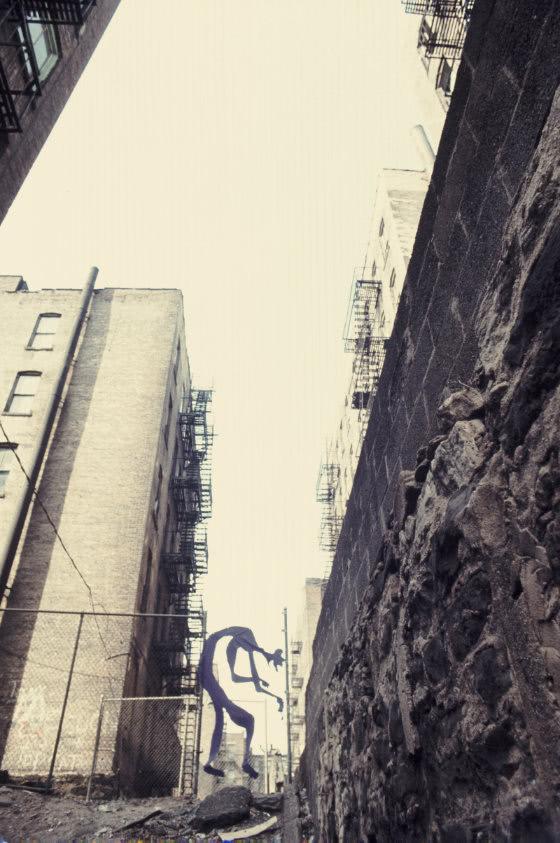 Senga Nengudi
Down (Purple)
1972/2019
Chromogenic Color Print
In 1971, Nengudi moved to Spanish Harlem, New York, where she began working with flag fabric—another material that lends itself to movement. Nengudi cut the fabric to create silhouettes that appear as bodies or "souls" and installed them throughout her neighborhood. They reflected her experience seeing people on heroin who "stood like forest trees on the street corners, graceful in their highs, swaying in the wind—never falling."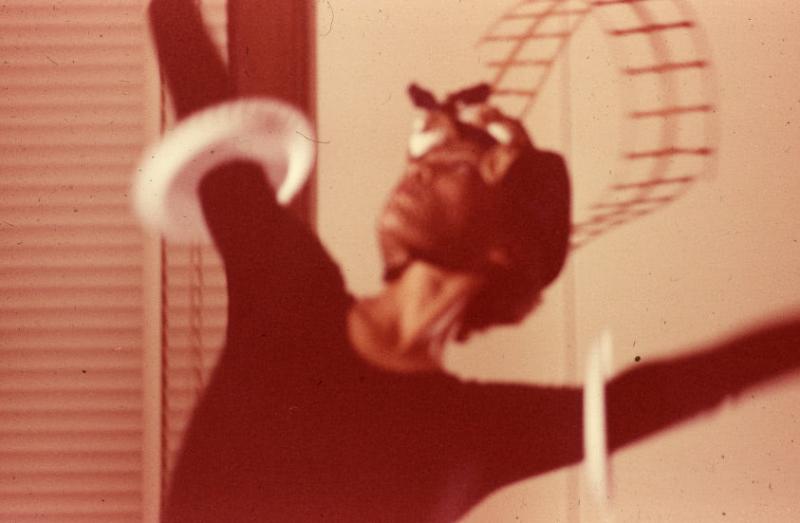 Senga Nengudi
Get Up
1979
Digital Slideshow.
This slideshow archives elements of performances held at the Paper Mill in Los Angeles, in which collaborators Maren Hassinger and Yolanda Vidado activated props placed on their bodies by artists Franklin Parker and Houston Conwill. As both women became moving sculptures, their improvisational movements created "vignettes with mystic/mythical leanings," Nengudi explains.
Senga Nengudi: Topologies is organized by the Lenbachhaus Munich, in cooperation with the DAM. Concept and idea by Stephanie Weber, Lenbachhaus. Funding is provided by the donors to the Annual Fund Leadership Campaign, and the residents who support the Scientific and Cultural Facilities District (SCFD). Promotional support is provided by 5280 Magazine and CBS4.