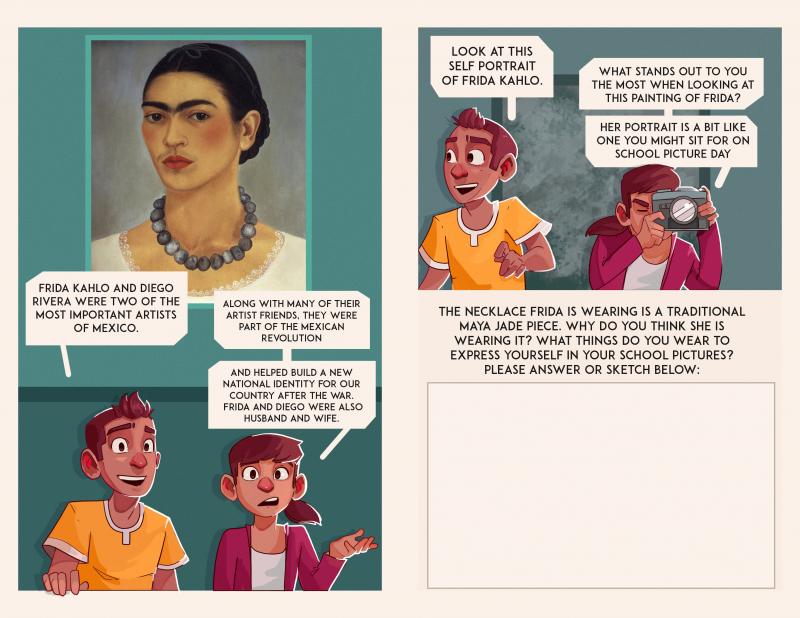 DAM DIY: Wearable Art
Identify different ways Frida Kahlo celebrated her identity in what she wore and connect to kids' personal identities.
Wearable Art
Download learning and activity resources to make your own wearable art.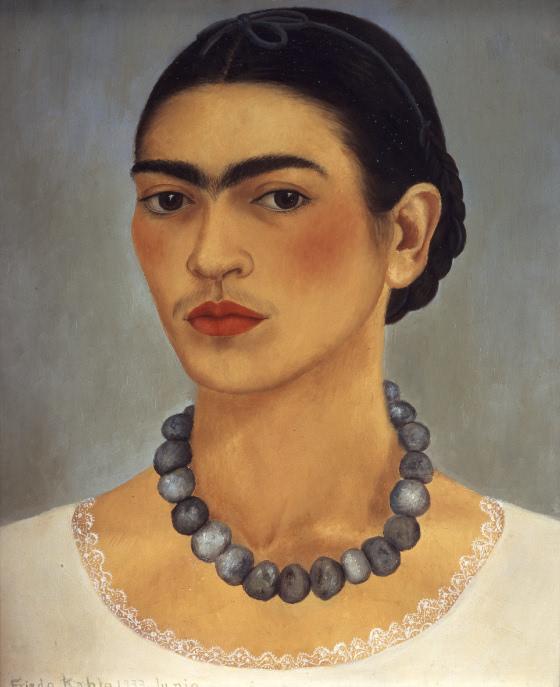 Frida Kahlo
Born 1907, Coyoacán, Mexico; died 1954, Coyoacán
Self-Portrait with Necklace
1933
Oil paint on metal
Nickolas Muray
Born 1892, Szeged, Hungary, died 1965, New York, N.Y.
Frida with Olmec Figurine
1938
Gelatin-silver print
Frida Kahlo, Diego Rivera, and Mexican Modernism from the Jacques and Natasha Gelman Collection is organized by the Vergel Foundation and MondoMostre in collaboration with the Instituto Nacional de Bellas Artes y Literatura (INBAL).
The Denver Art Museum exhibition is generously supported by John and Sandra Fox, the Birnbaum Social Discourse Project, and Craig Ponzio.
Additional funding is provided by the Aegon Transamerica Foundation, Lisë Gander and Andy Main, Lauren and Geoff Smart, Xcel Energy, the Kristin and Charles Lohmiller Exhibitions Fund, the Fine Arts Foundation, the donors to the Annual Fund Leadership Campaign, and the residents who support the Scientific and Cultural Facilities District (SCFD). Promotional support is provided by 5280 Magazine and CBS4.
Kids and Family programs are supported by the William Randolph Hearst Endowment for Education Programs, Nancy Benson Education Endowment Fund, CenturyLink Endowment, and Jim Kelley and Amie Knox Education Endowment Fund. Funding is also provided by Tuchman Family Foundation, The Virginia W. Hill Foundation, Colorado Creative Industries, Margulf Foundation, Riverfront Park Community Foundation, Sidney E. Frank Foundation – Colorado Fund, Aegon Transamerica Foundation, Lorraine and Harley Higbie, an anonymous donor, and the residents who support the Scientific and Cultural Facilities District (SCFD).
The Free for Kids program at the Denver Art Museum is made possible by Scott Reiman with support from Bellco Credit Union.