On May 23, a brand-new exhibition will open at the Denver Art Museum. Each/Other: Marie Watt and Cannupa Hanska Luger is the first exhibition to feature together the work of Watt and Luger, two leading Indigenous contemporary artists whose processes focus on collaborative artmaking.
Watt says "collaboration has always been part of my artistic process, whether it's through gathering stories to incorporate into my work or listening to people share their stories in sewing circles.
Collaborative artmaking has the power to bond people, cultures, and community. For Watt, "every stitch is like a fingerprint." The idea of people interacting with her art applies to much more than the finished product. Watt believes art should be a social, participatory endeavor, which means her hands are not the only ones to shape her piece.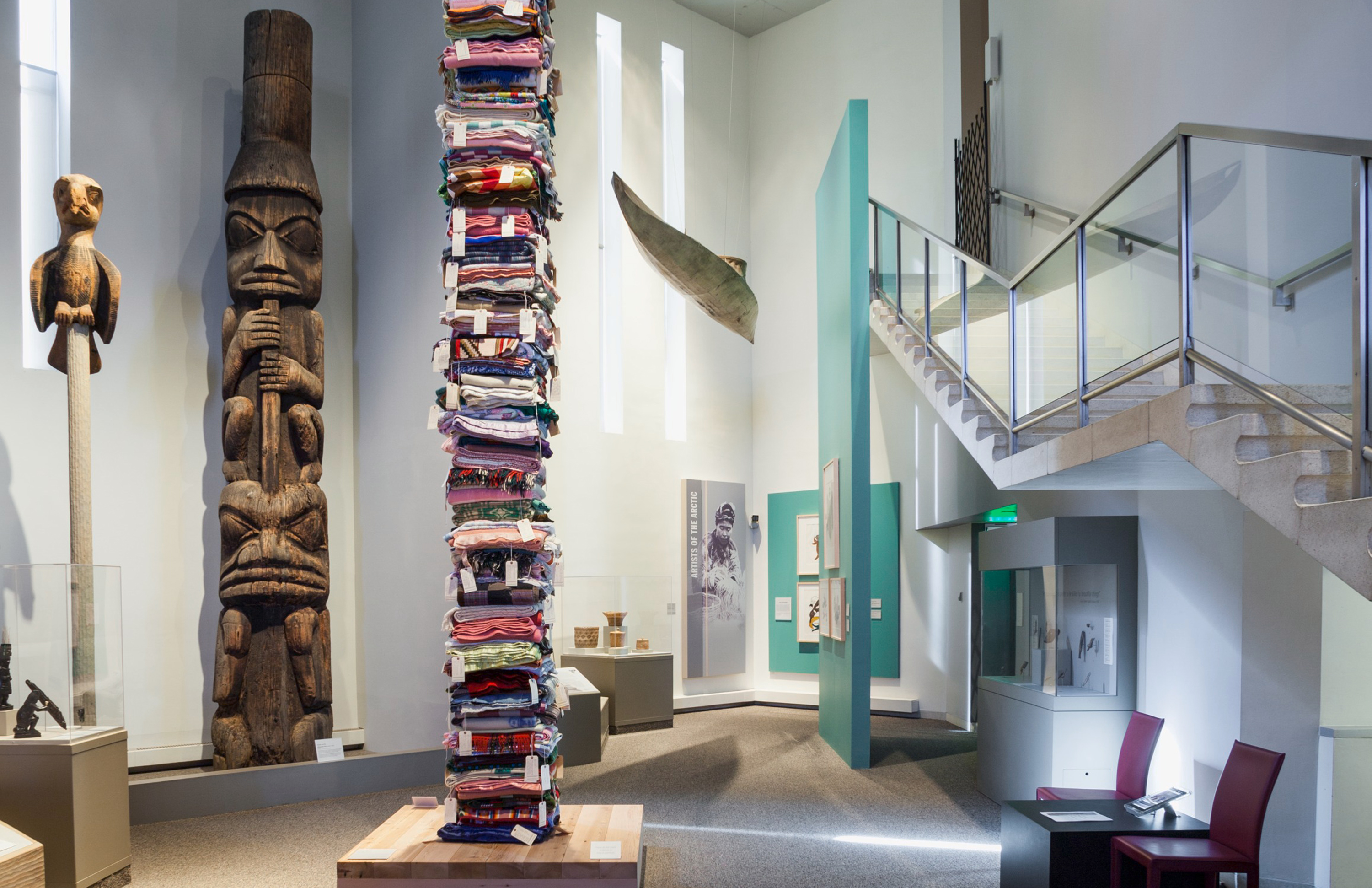 Looking Together
Marie Watt's Blanket Story is on view in the Hamilton Atrium. For this piece, Watt asked individuals from the local Denver community to contribute a blanket along with its story. For many Native communities, blankets are given away to honor those who are witness to important life events. This work, made up of 157 blankets, is Watt's way of honoring the personal stories and life events of our community. Watts states, "We are received in blankets, and we leave in blankets. The work... is inspired by the stories of those beginnings and endings, and the life in between."
Download a PDF of the blanket stories to learn more about the blankets included in this sculpture.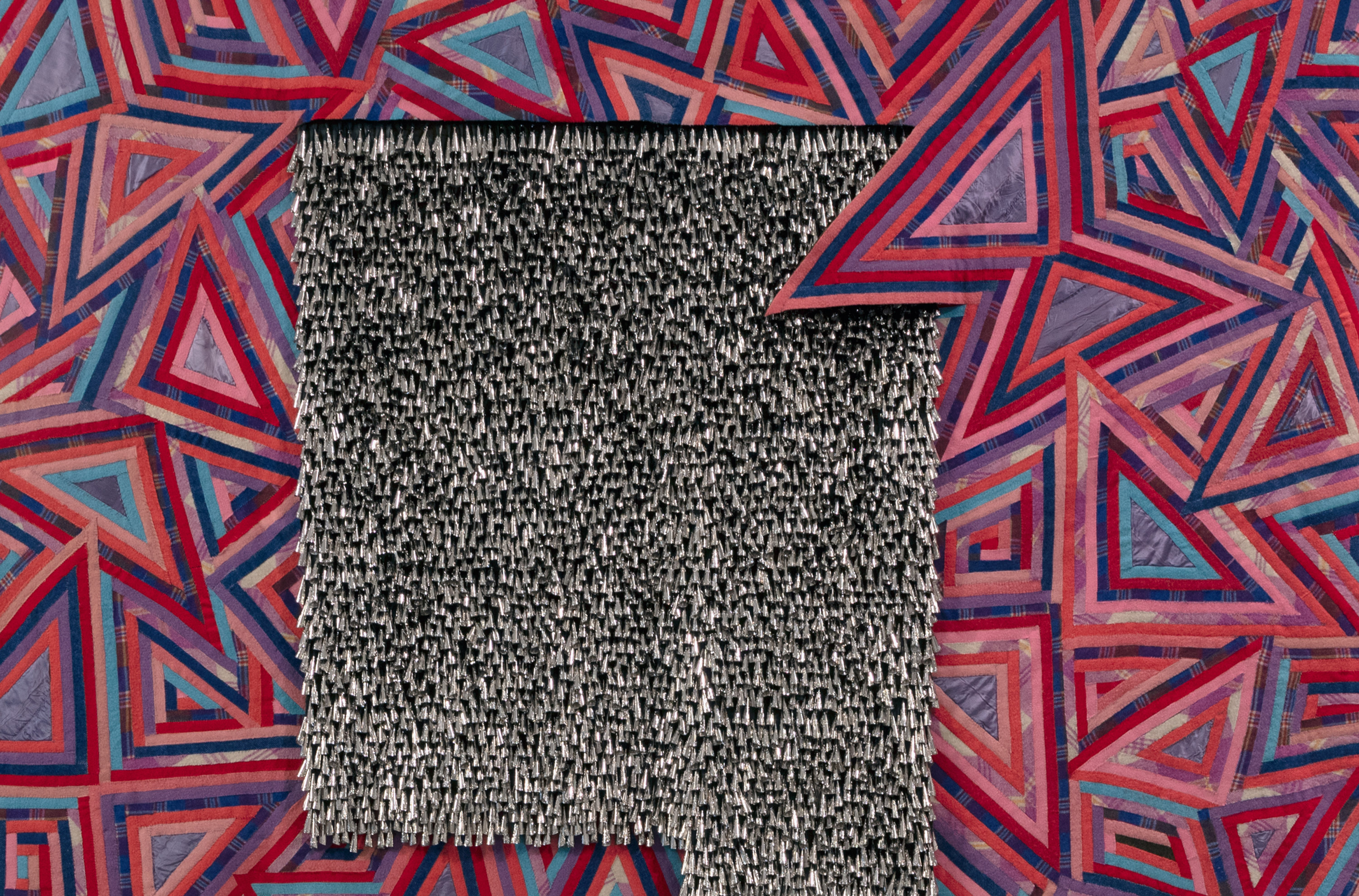 Creating Together
Look closely at Marie Watt's Butterfly. She was inspired by two young female powwow dancers that described how they felt when dancing in jingle dresses. Large abstract butterfly motifs refer to one of the girls that described feeling like a butterfly, floating while fancy shawl dancing. An aspect of a jingle dress is that the dancer may write a wish and place it inside of the jingles, and if that jingle falls off during the dance the wish comes true. The Denver community wrote wishes inside of the jingles in Butterfly.
In this activity, reflect on Butterfly and learn how to make a sewing card of your own infused with an emotion, feeling, or memory.
Related Creativity Resources