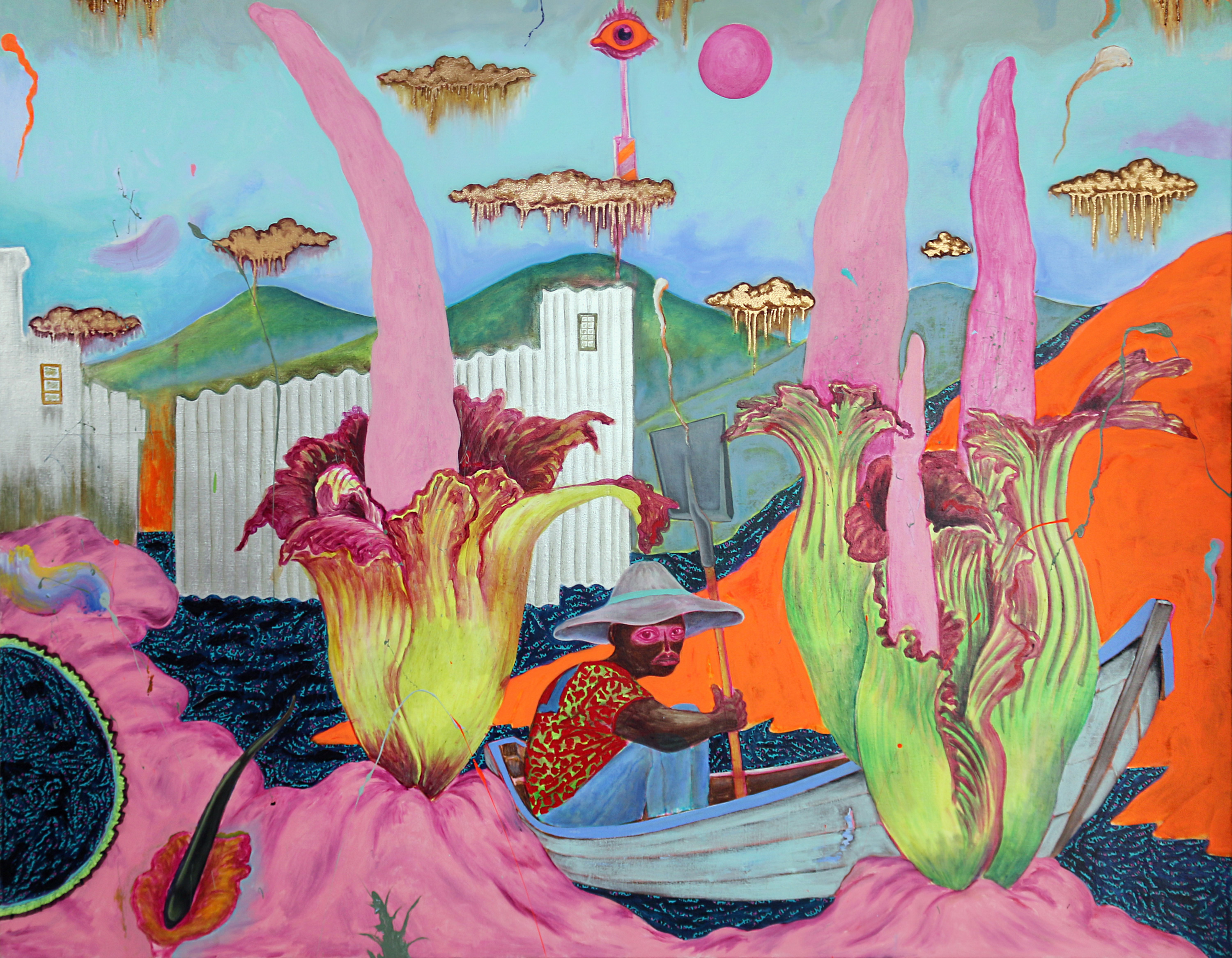 About the Artwork
Many artists in the Denver Art Museum collection use their imaginations to create works of art.
Take a look at The Bloom of the Corpse Flower, a painting created by Simphiwe Ndzube, a Los Angeles-based artist from South Africa whose artwork takes many forms including murals, paintings, and collages. Simphiwe Ndzube has imagined a colorful universe that combines South African histories with the fantastical, including myths and stories from his childhood, play, magical creatures, heroes and villains, and art historical references.
Read Du Iz Tak?
This book invites readers to imagine the dramatic possibilities found in even the simplest backyard. Author Carsen Ellis's work is also inspired by art history and mysticism.
Prompting Questions:
What elements of fantasy do you notice in the story? In the artwork?
What ordinary places in your world do you want to reimagine?
Who would be characters in your imagined world?
What other artworks can you find that have an imagined element?
Related Creativity Resources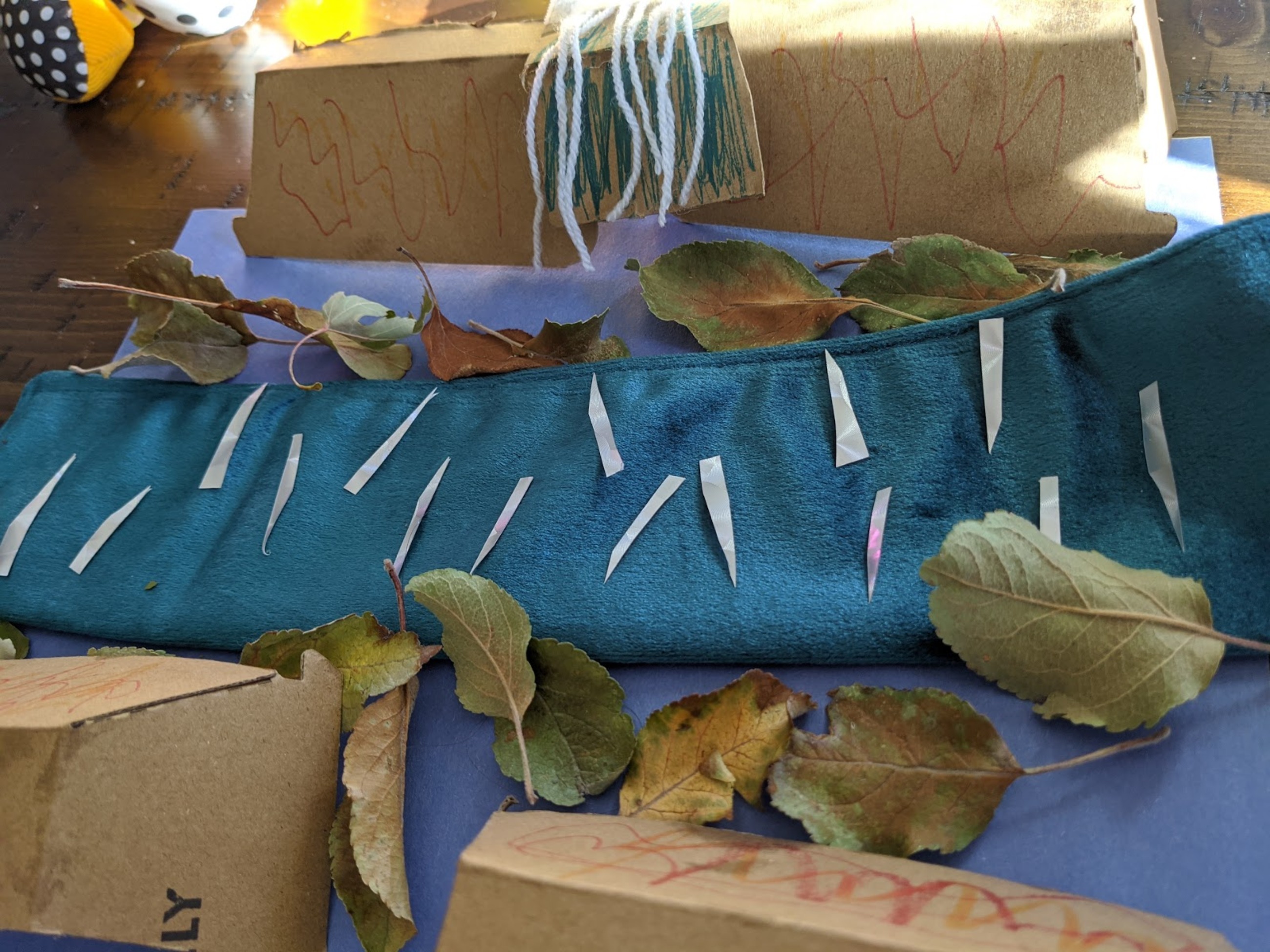 Art Exploration
Inspired by Simphiwe Ndzube's The Bloom of the Corpse Flower
Create your very own universe in this fun art exercise! Simphiwe Ndzube often collaged photos into many of his figures and creatures. Make your own collage and construct an imagined universe unique to you.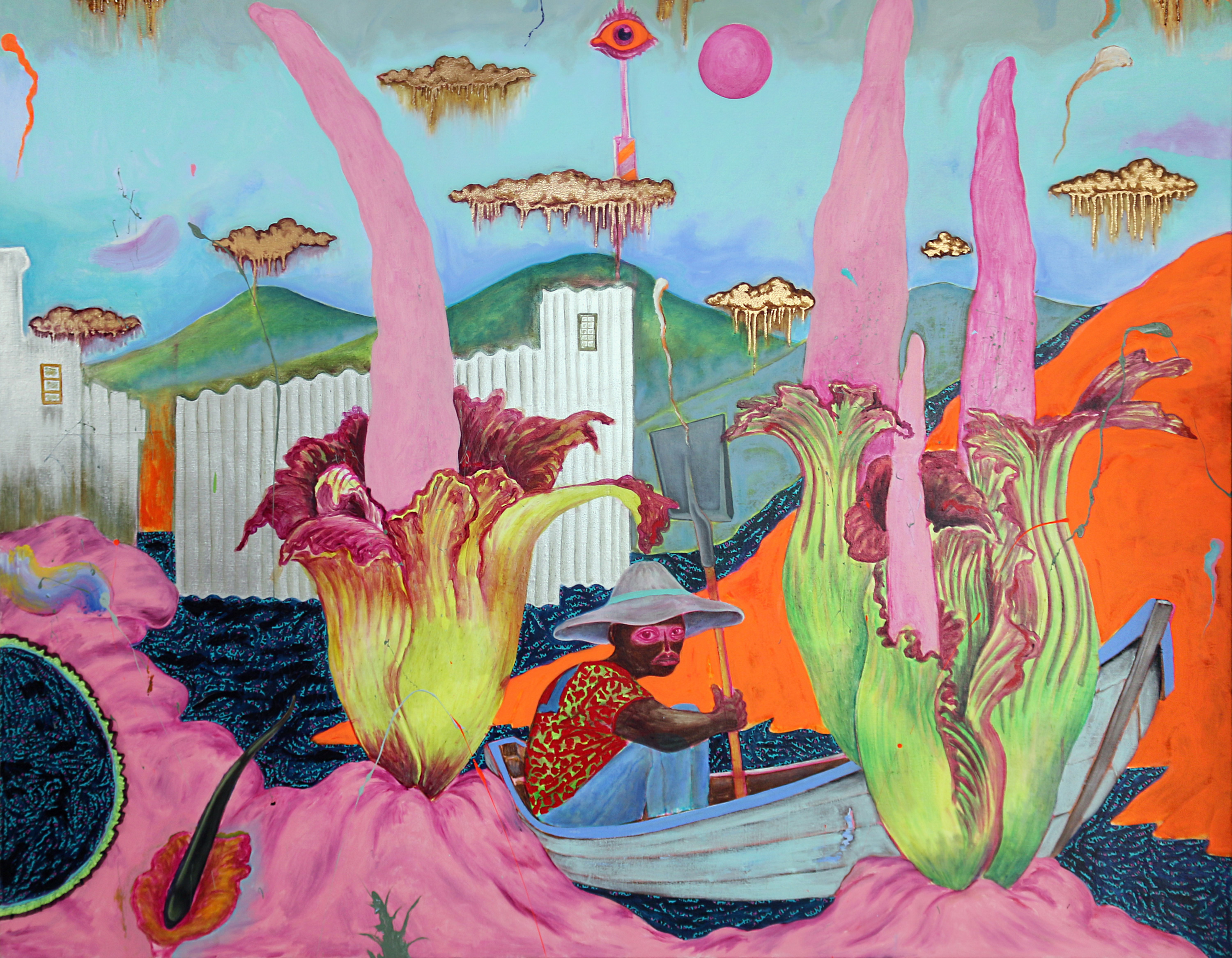 Thematic Collection
Activities inspired by Simphiwe Ndzube: Oracles of the Pink Universe
Guide your students and/or children through the Pink Universe with fun activities inspired by
Simphiwe Ndzube: Oracles of the Pink Universe.
Activities include an artmaking project and a book recommendation.