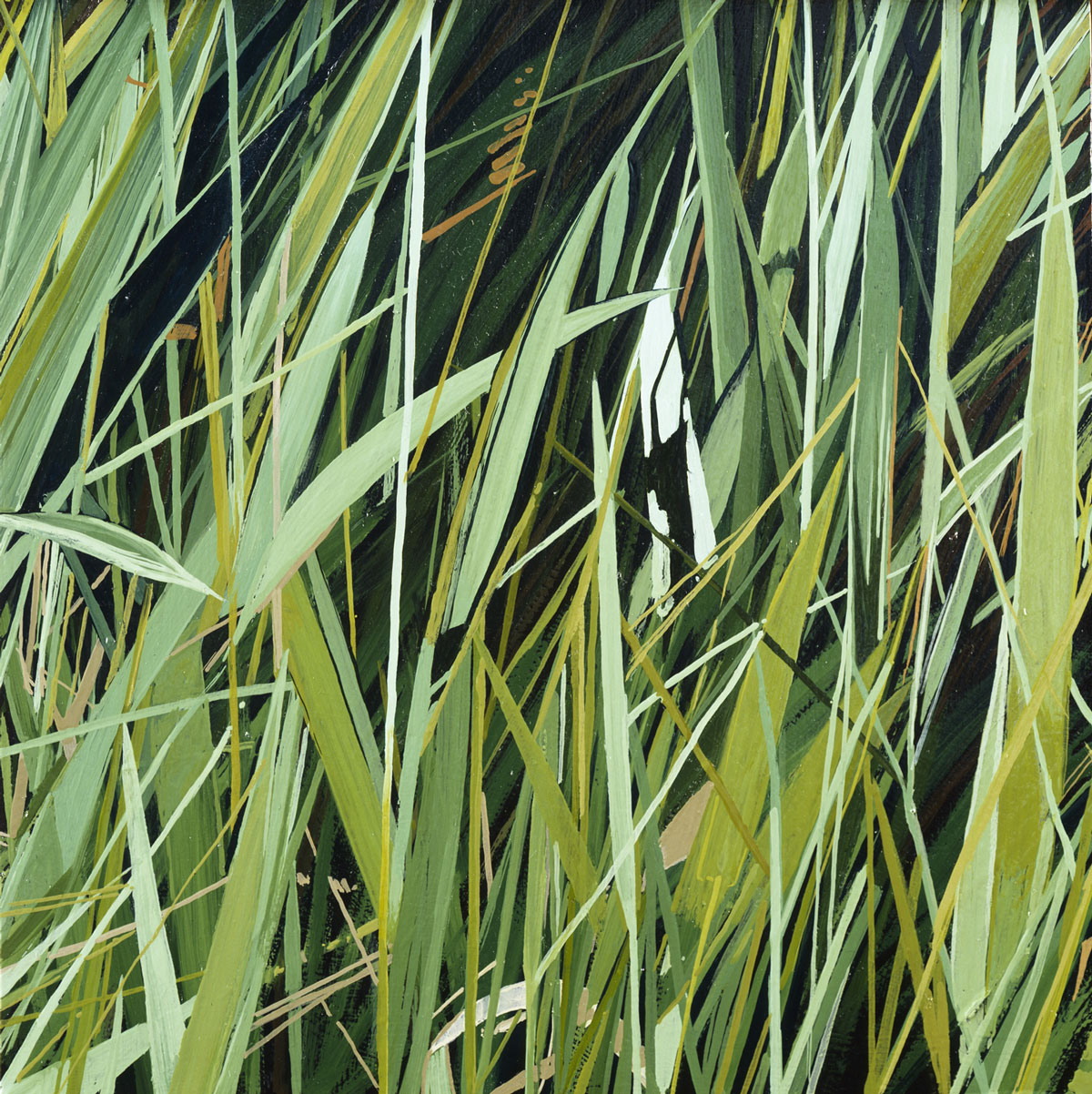 Karen Kitchel's creative process required close looking and attention to detail. Recreate this experience with your students to give them tools for close looking
Kitchel used a close up lens to capture over 112 images of nature (the DAM has 20). She then meticulously painted each of those images.
I can walk through a field or along a path with my camera and just compose and select as I go. It helps me frame and select things and see things that you will absolutely walk past five feet above the ground.

— Karen Kitchel
Guiding Questions:
How can you guide your students on a community walk to explore and notice the things around them that they might otherwise miss?
How can you use various materials at an art table to encourage drawing, tracing, or making rubbings of the natural objects?
How might students use journals to record what they see and experience on the walk?
How would you use textures, colors and sizes to sort and organize the natural objects?
TIP: Carry a classroom bag on the walk to collect items and bring them back to the classroom for exploration. Create simple viewfinders out of paper with a rectangle cut out of the middle for young children to look for details along the walk.
Related Creative Activities