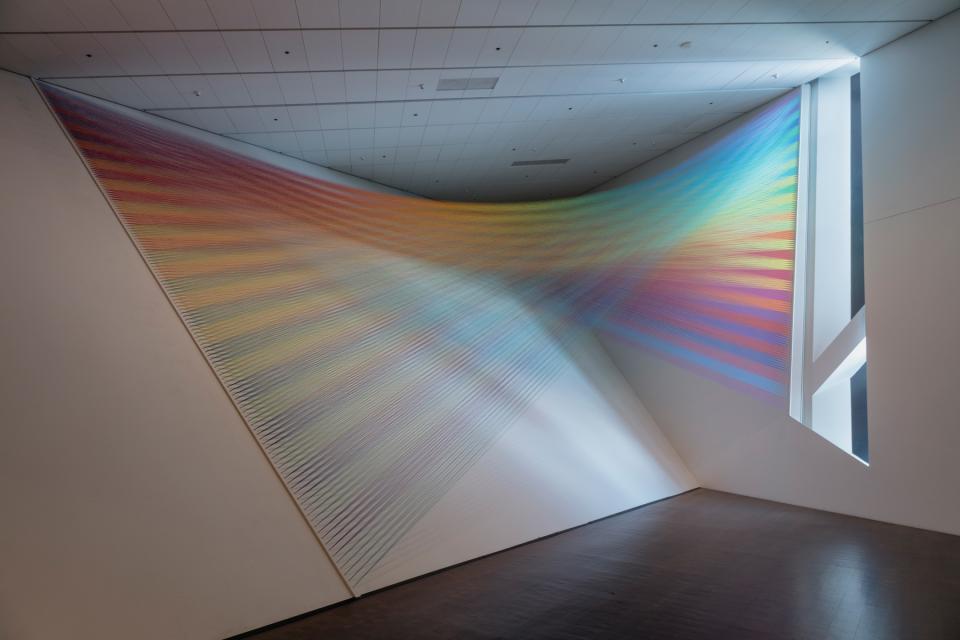 Gabriel Dawe
Light is an important concept to Gabriel Dawe and his installations try to bring materiality to light. His work, Plexus no. 36, brings a spectrum of color using thread, an unconventional material that plays with the perception of the viewer.
My work is centered in the exploration of textiles and aims to examine the complicated construction of gender and identity in my native Mexico. It also attempts to subvert the notions of masculinity and machismo prevalent in the present day.

— Gabriel Dawe
Guiding Questions:
What are some materials students could use to create that are considered less conventional?
How can you provide an opportunity for students to explore their own identity with one material, such as string?

Encourage your students to think about what type of occupations, titles, and materials are associated with different genders and how these stereotypes might be dismantled.

How can you encourage students to explore gender roles and identity in different cultures and throughout time?
Tip: Have students think about their ideas of some roles that are considered more gender specific and what material they could use to challenge their own perceptions.
Related Creative Activities