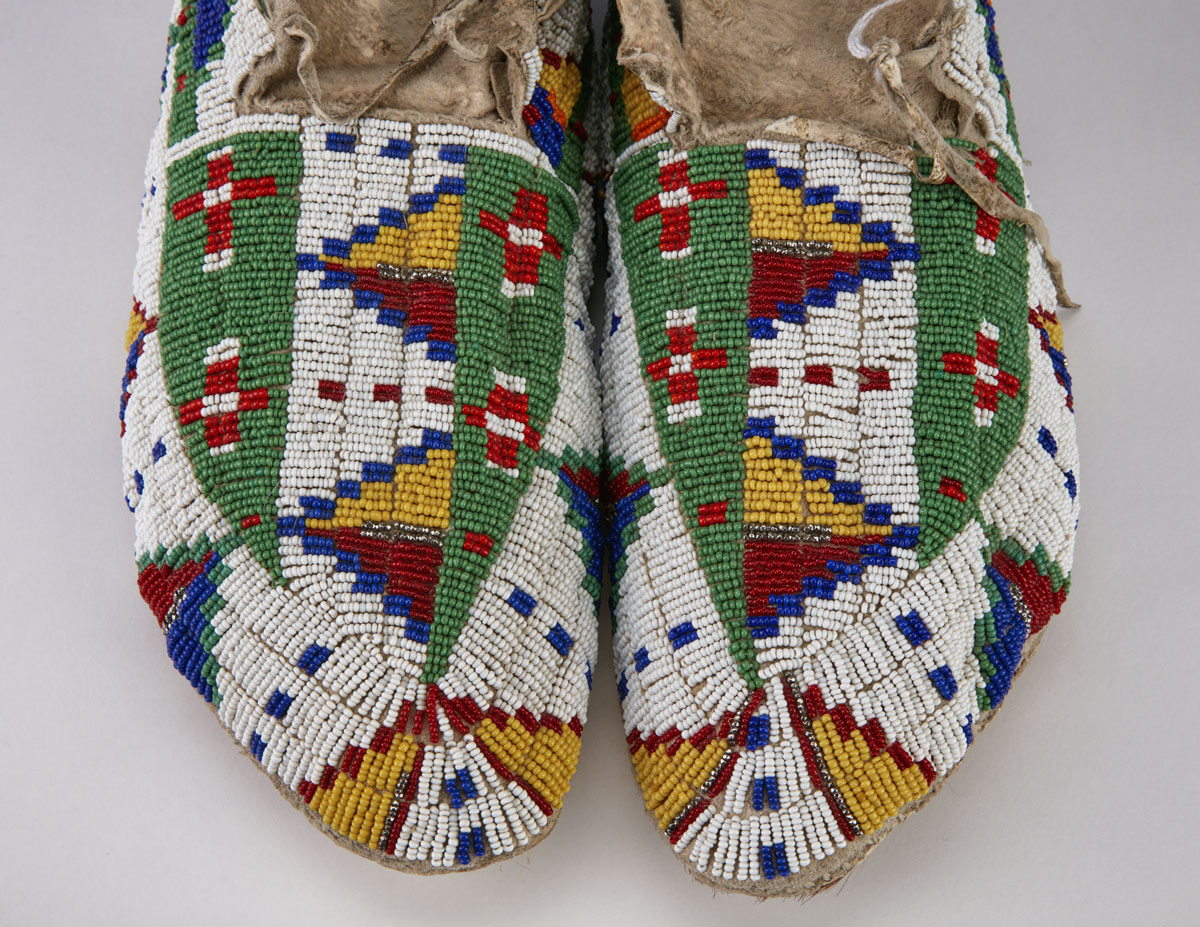 Melanie Yazzie
The artist, Melanie Yazzie, was inspired by the decoration that is significant on moccasins (e.g. flowers) and how that concept could be applied onto new and modern attire.
Does this object spark a lesson idea for your classroom?
How can students be inspired by the environment you live in to create floral pieces?
What extensions could you make to different content areas through this activity?
How could students play with color and meaning in their creations?
TIP: Have students create flowers, shapes or symbols that they feel represent something about themselves and attach to their clothing, shoes or backpack.
Related Creative Activities