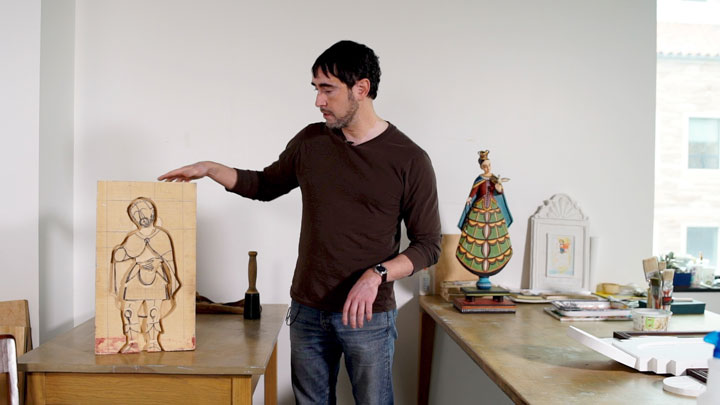 James Córdova
As an art historian, James Córdova studies art created during colonialism in the Americas. He explains his fascination with cultural mixing in art and his desire to bring the contributions by indigenous artists to the public eye.
As destructive and horrible the conquest was for many indigenous groups, they survived. And more than survived, they helped create a brand new way of thinking about the world that has been invisible to modern viewers for such a long time. So I wanted to call attention to those indigenous contributions and show how they blended with European ways of thinking and European systems of knowledge and how those kinds of cultural mixes still matter for us today.

— James Córdova
Guiding Questions:
How can students explore art created during times of colonialism?
How can you encourage students to critically analyze the art and find different cultural influences?
Tip: Choose a few different art objects from the same geographic location and have students discuss the changes over time and what cultural influences appear.
Related Creative Activities