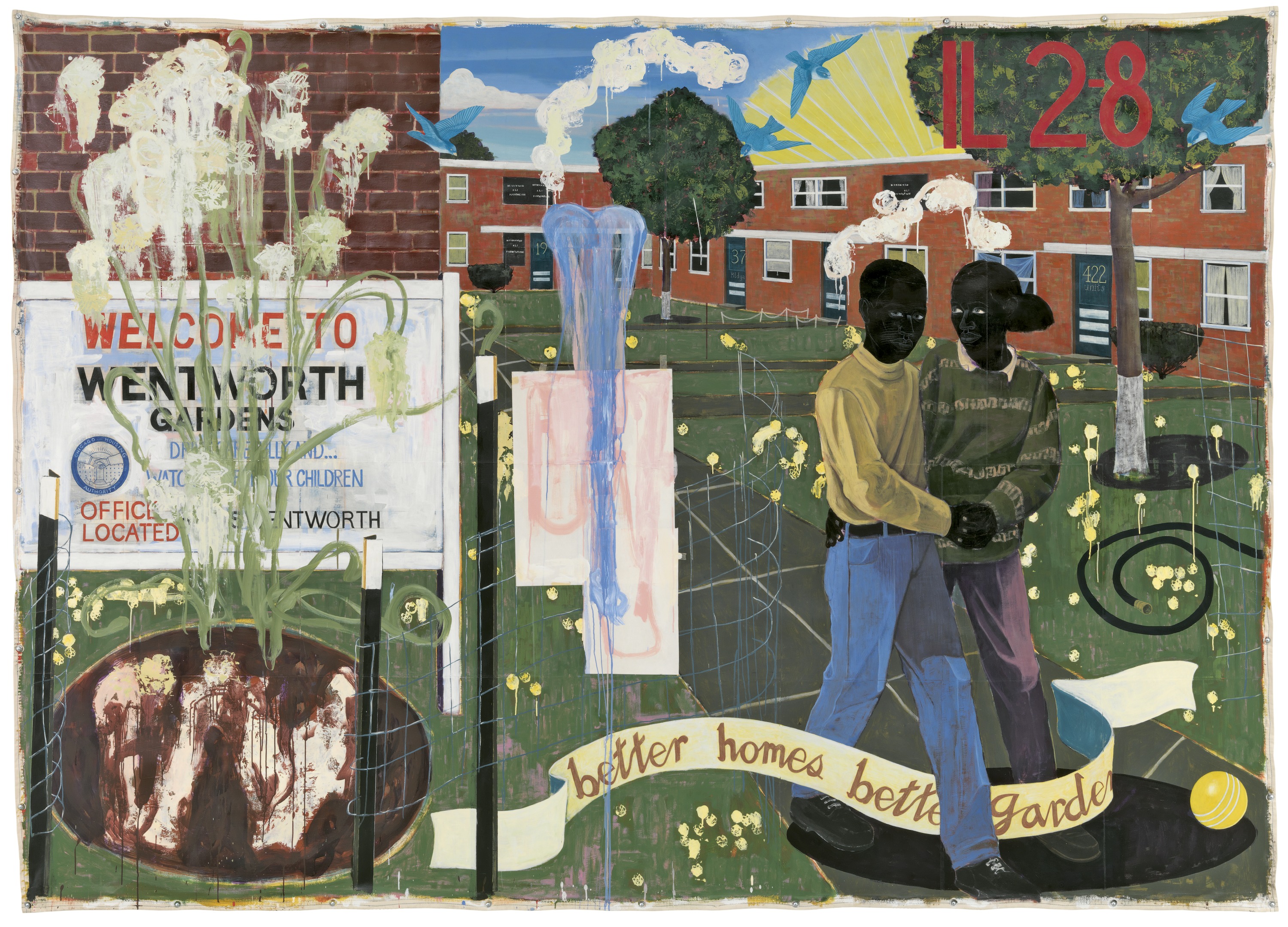 Instructions:
Give children about 30 seconds to look all around the artwork. If possible, pass it around so children can feel and see it up close.
Write numbers 1-10 on the board or a sheet of paper. Ask the children to help count aloud before beginning the brainstorm activity.
Encourage students to describe items in the artwork. Model the descriptive language you would like children to use.

Example: "A blue bird in the sky"

Once you've listed 10 items, pass the artwork around again and encourage children to look really closely to find new things.
Repeat the same steps to try to get 10 more words or items to describe the art.
Ask children prompting questions when they are struggling to come up with words.

What animals do you see?
What kinds of plants do you see?
Tell me about the clothes the people are wearing.
TIP: If you are using color copies and not an original art object, have children use removable number stickers to identify 10 things in the art object. Then, have them come up with a word for each numbered item. Remove the stickers and try to find 10 more things. This can be added to a center once children are familiar with the routine.
Related Creative Activities