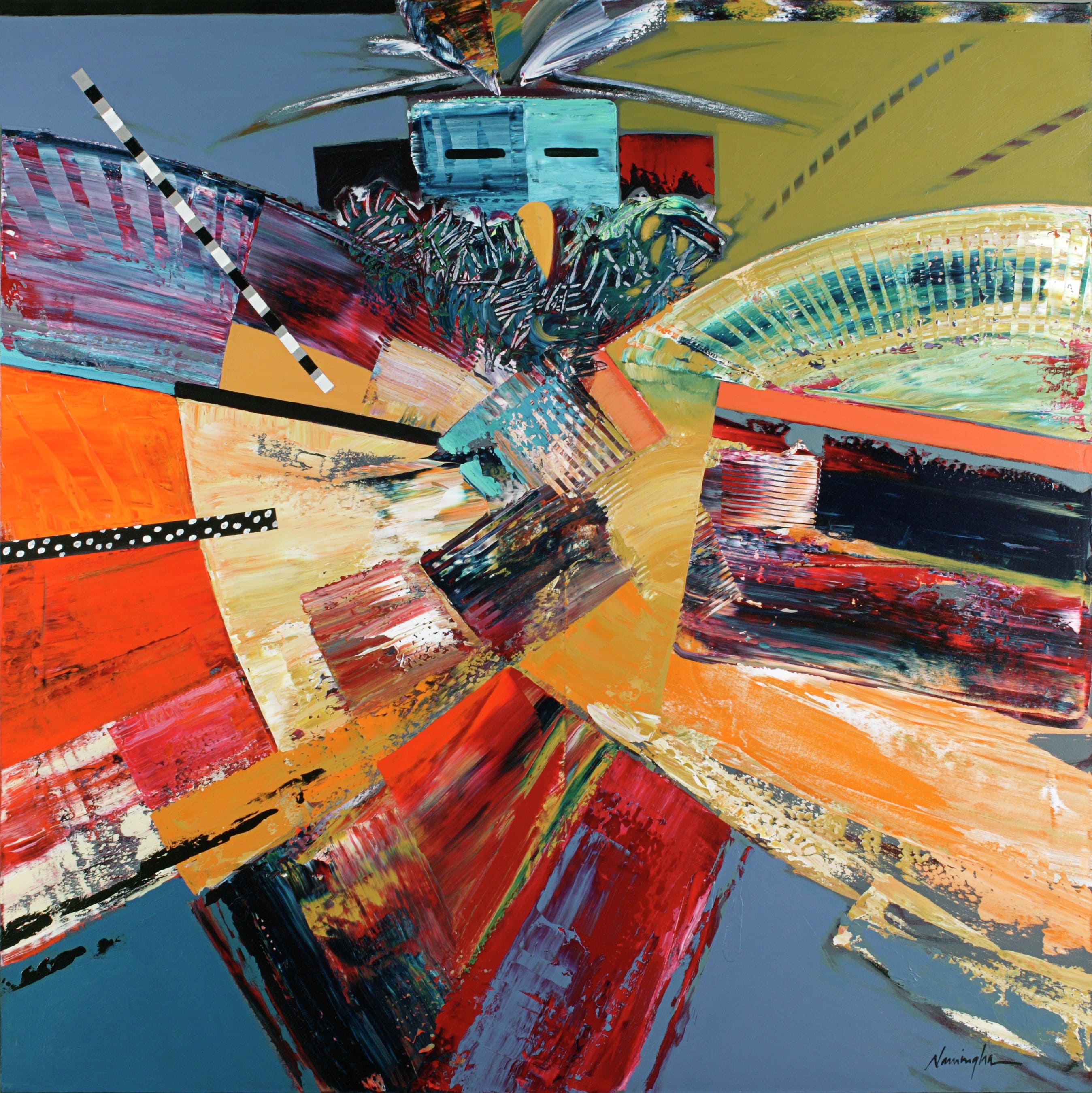 This routine will encourage children to relate their personal knowledge of a concrete object with a more abstract image. Students will explore how artists make choices when creating as they investigate different colors, textures, and shapes.
Instructions:
Gather a box or bin of different colorful, textured, and shaped objects (e.g. feathers, blocks, fabrics, buttons, ribbons, etc.).
In a small-group or whole-class circle time, invite students to look at an artwork, such as Hopi Eagle Dancer, created by artist Dan Namingha.
Use the Colors/Shapes/Lines looking routine from Artful Thinking to guide their looking:

What colors do you see?
What shapes do you see?
What lines do you see?

Once students have had a chance to look at the artwork, ask each child to pick one object from the bin that reminds them of the artwork.

Your students might choose an object that has a similar color, pattern, or shape to something in the artwork.
Your students might also choose something reminding them of the sound or feel they imagine the artwork might share.

Ask them to share about the connection they have made between the artwork and the object they have chosen.
TIP: Model the use of descriptive language and phrasing you want students to use in conversation and when documenting quotes from the students, including adjectives describing the object's texture, color, shape, pattern, or movement.
Related Creative Activities