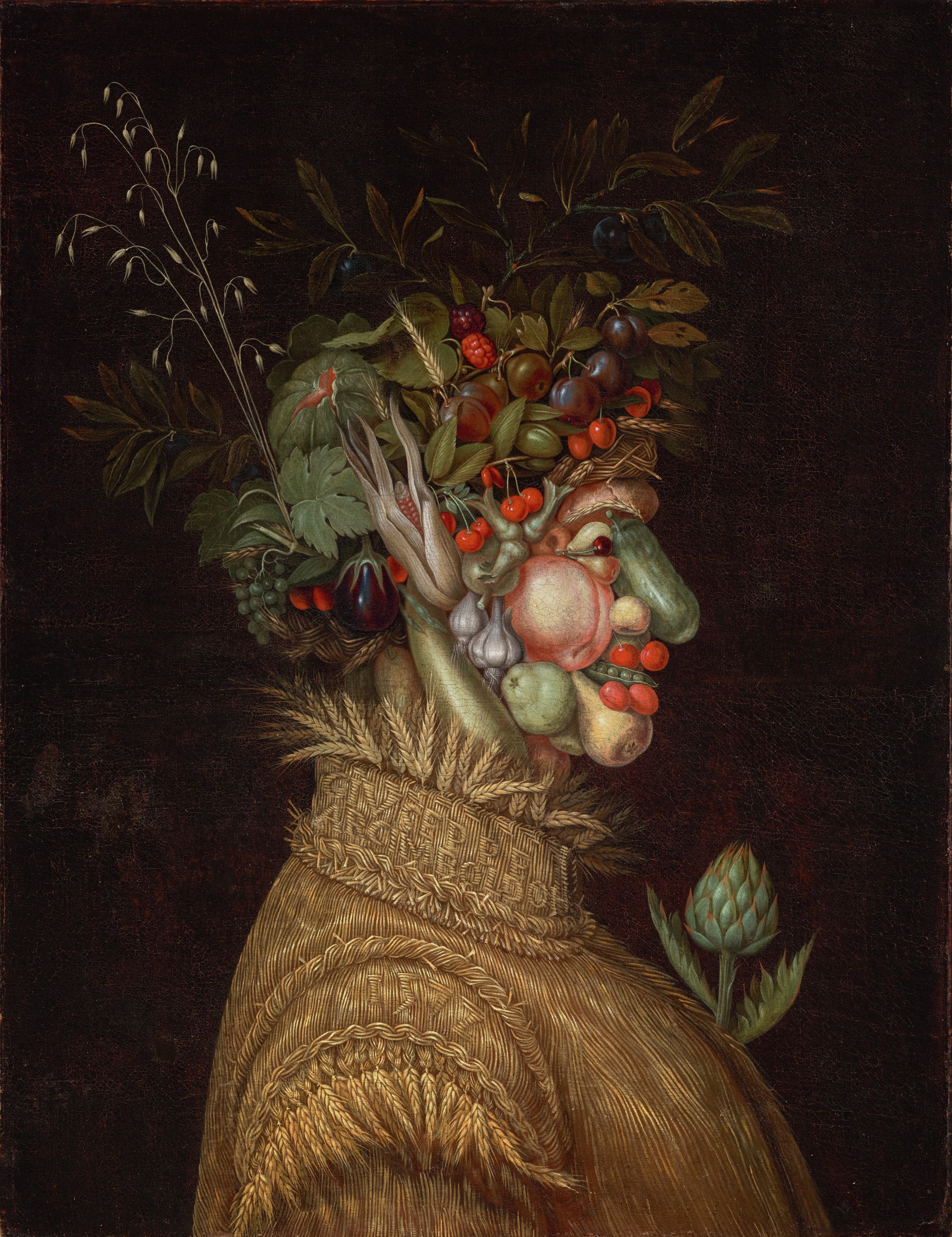 Instructions:
Choose an object (this could be a still life painting or photograph with a variety of recognizable items).
Engage children in this game by singing each call and response phrase.

Teacher starts by singing, "We're going on a picnic."
Children will respond and mimic the rhythm, "We're going on a picnic."
Teacher: "What will we bring?"
Children: "What will we bring?"

Continue this rhythm as you go around the circle and have each child name something from the art object they will bring on the picnic. If possible, point to the object as they name it.

Child responding: "I'll bring a ____________."
Rest of the group: "(S)he'll bring a ___________."

Continue around the circle naming things in the artwork. Children will practice rhythm, close looking, pronouns, patterns, and repetition all in one game.
TIP: As an extension, you can also introduce other senses: "We're going on a picnic. I'll bring something that smells sweet (tastes juicy, looks spiky, etc)." Then, for that version of the game, children should only name things that fit that category.
Related Creative Activities