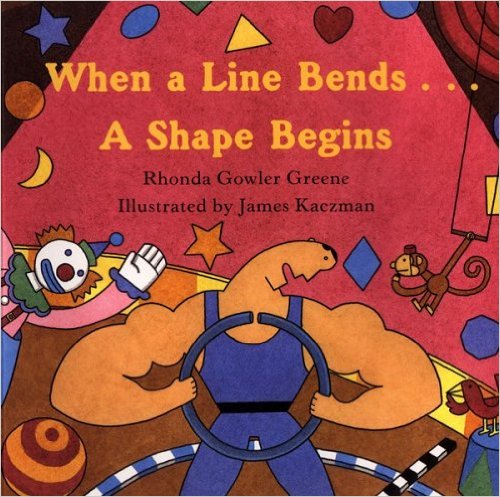 Book Recommendation
When a Line Bends... A Shape Begins
Rhonda Gowler Greene
TIP: Have children make different shapes using WikkiStix to help them begin to make the connection between a line and a shape.
In this fun circus-themed book, student will make connections between lines and shapes to build a foundation for both art and geometry.
Prompting Questions:
What kinds of lines can make shapes?
Which shapes do you see?
How can you make a shape out of one line?
Related Creative Activities