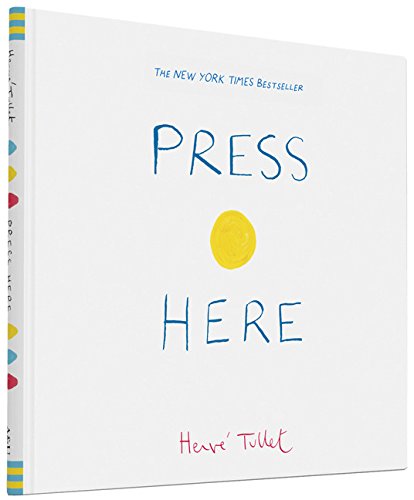 Book Recommendation
Press Here
Hervé Tullet
TIP: Turn this into a game with other things in your space. Choose a variety of objects and find out what happens when you press on them. Do they make noise? Do they change at all? Sort and categorize the objects by sounds and actions.
Young children will be delighted with the imagination they'll use in this interactive book.
Prompting Questions:
What do you think is going to happen when you press that dot?
What makes you think that?
How did the dot change?
Related Creative Activities