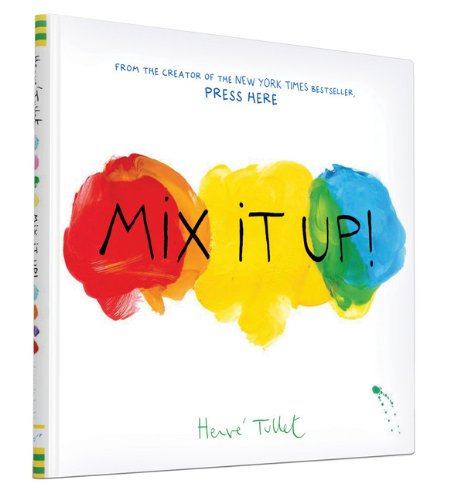 Book Recommendation
Mix It Up!
Hervé Tullet
TIP: After reading the story, have children make their own painted papers. Use bright colored construction paper and tempera paint to see what happens when you paint one color on top of another.
Use this interactive book to introduce students to the magic of color-mixing.
Prompting Questions:
Which color do blue and yellow make?
Do they always make that color?
What would happen if we mixed blue, red, and yellow?
Related Creative Activities