In the early 1990s, Sui Jianguo began recreating tiny toy dinosaurs, but in monumental proportions-that means really big! He conceived of his huge dinosaurs after visiting Shenzen, the Chinese city where these toy dinosaurs are mass-produced. Mass production means large amounts of something are made by an automated mechanical process, not handmade by people. The artist transforms inexpensive, plastic toys into monumental works of art by making them huge and often they are brightly colored. His sculptures are shown all over the world in museums, galleries and outdoor spaces.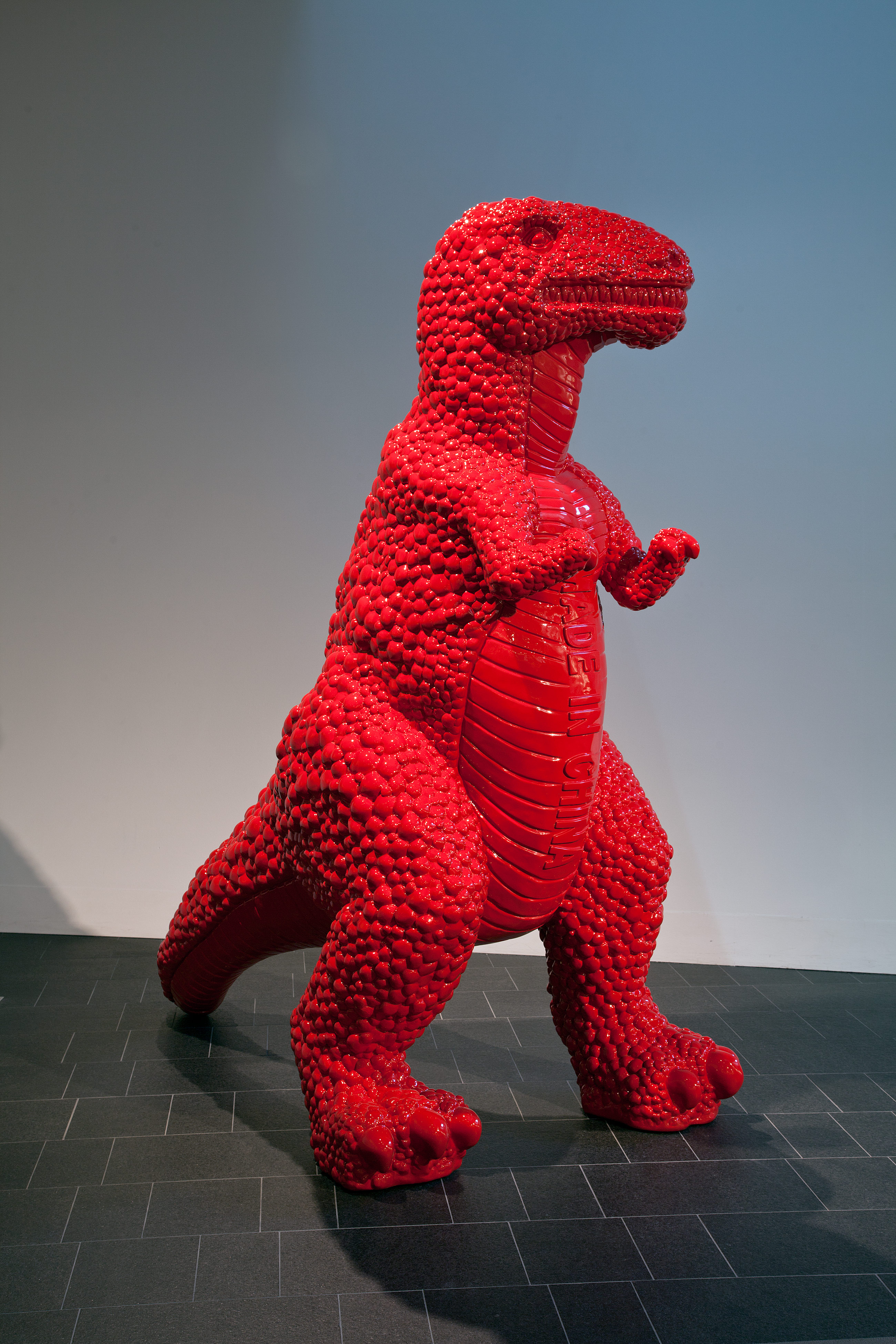 Your Turn
Inspired by Jianguo, what are ways you can transform inexpensive or overlooked items in your life?
Start by answering these questions to help you decide which object to transform into an artwork.

Take a look around your room: List 5 objects that are important to you for any reason. (Could be a toy, a notebook, an electronic, a piece of jewelry.
List 5 objects around your room that are inexpensive or mass produced:
List 5 objects around your room that might have been important to you before but it has been a while since you noticed or used them.
Are there any objects that appear in multiple answers? (This can help you select an object that might be good to use for this project.)

Chose an object from your answers that could benefit from an artistic transformation!
Decide how you want to transform your object into an artwork. Check out these methods of artful transformation to inspire your own process.
Transform your object!
Transformation Method: Tiny Treasure Sculpture
Mold a teeny tiny version of your object using salt dough, clay, or model magic.
Don't forget all of the tiny details!
How small can you make it?
Transformation Method: Paper Mâché Sculpture
Create an armature, or skeleton, using cardboard or balled up paper wrapped in tape.
Cover your armature with newspaper strips and a mixture of ½ glue and ½ water (You can also make paper-mâché paste by mixing two parts flour with one part water)
Let your sculpture dry then color it using marker or paint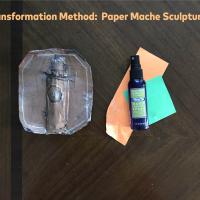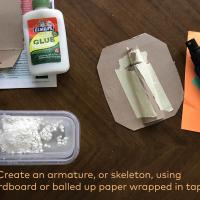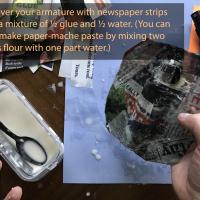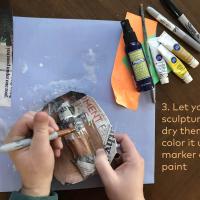 Transformation Method: Pop Art Inspired Drawing
Shine a bright light (flashlight, lamp or phone flashlight) behind your object to project an outline, or silhouette, onto a wall.
Trace a large version onto a piece of paper taped to the wall.
Fill in details (you can add imaginary details not on your object) and choose bright colors to fill in the outline.
Create a background that draws attention to your object like a halo or stripes radiating out from your object.
Are there other ways you can think of to transform your object?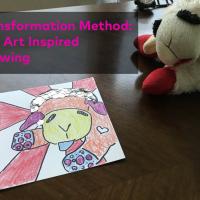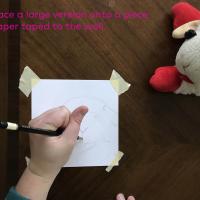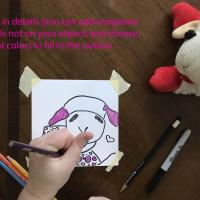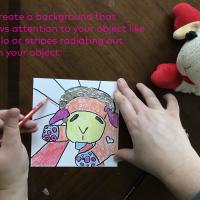 Reflection Questions:
Why did you choose that object to transform?
How did transforming your object into a work of art make you think differently about it?
Why do you think artist Sui Jianguo might have wanted to transform those tiny plastic dinosaurs?
What other objects could be transformed into works of art?
Tip: Here is an easy salt dough recipe.
Ingredients:
2 cups flour
1 cup salt
1 cup water
Instructions:
In a large mixing bowl, stir together the flour and salt.
Gradually add water while stirring and mixing to form a dough with a Play-Doh like consistency.
Form the dough into a ball and knead for approximately 5 minutes, adding a bit more flour if the dough is too sticky or a bit more water if it's too dry.
Related Creativity Resources