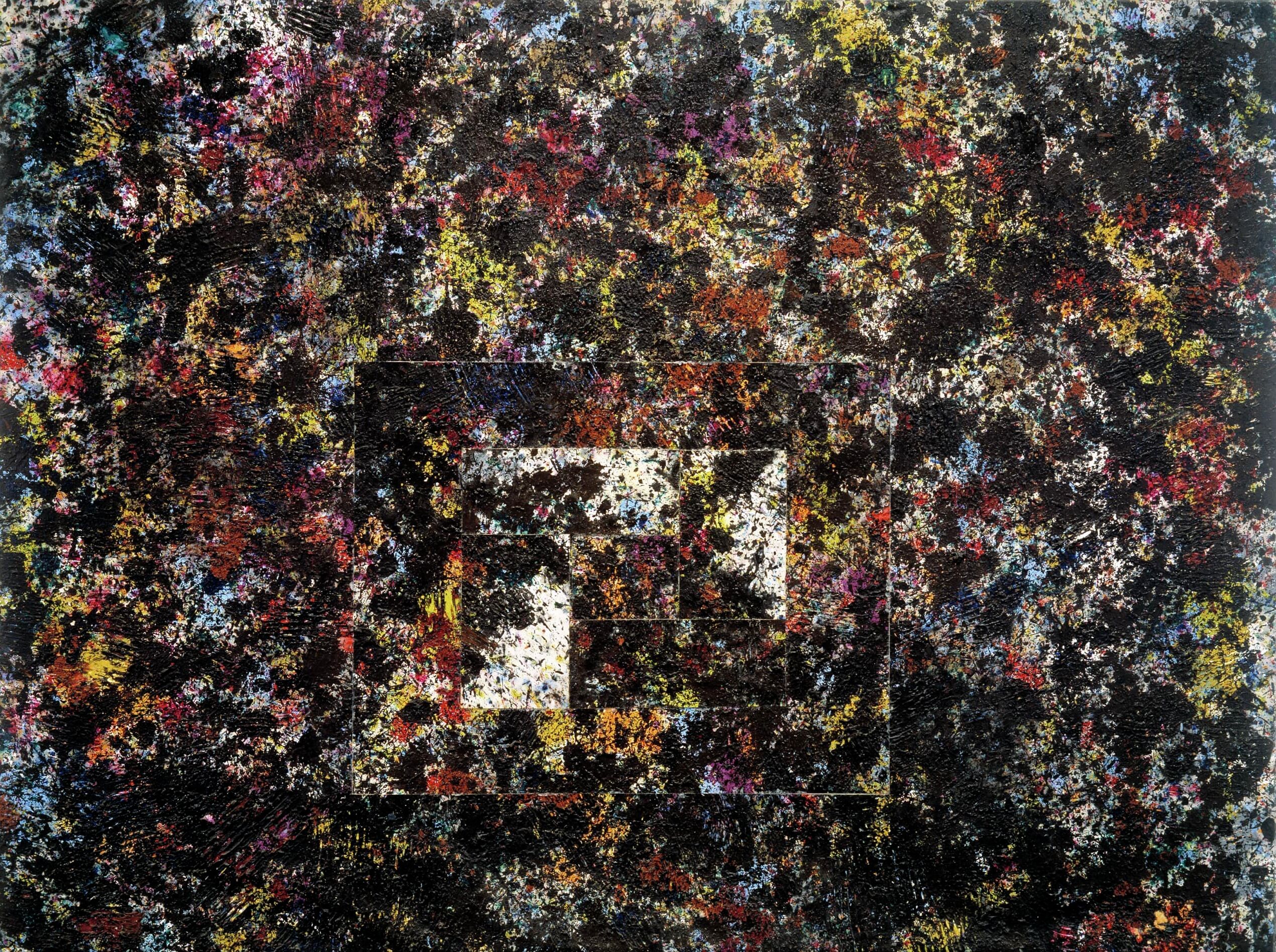 Ideas for the Art Center:
Add pre-cut paper shapes in various sizes.
Painters tape
Rollers with ink or paint
Paper
Instructions:
Encourage young artists to tape pre-cut paper shapes or torn pieces to their background paper.
Roll ink on top of the taped pieces on the paper.
After the ink has dried, prompt children to peel the taped paper pieces away to reveal shapes and patterns on their paper.
The art can be a finished product or they can continue to repeat this process over and over to create a layered effect using different shapes or ink colors.
Guiding Questions:
What do you notice when you peel the paper pieces away?
What do you notice in the white spaces on your paper? How does layering more than one shape change what's left when you peel the paper away?
What happens when different paint colors overlap?
TIP: Use construction paper or cardstock for durability and reusability.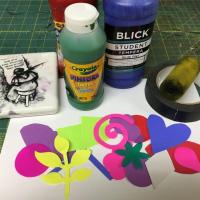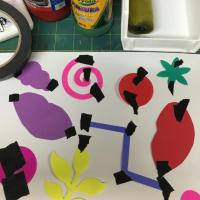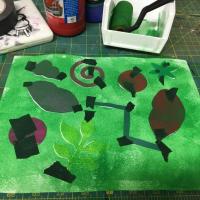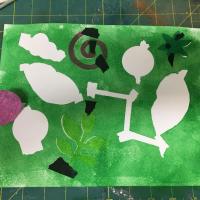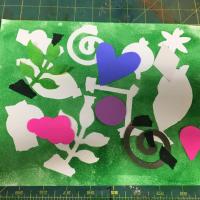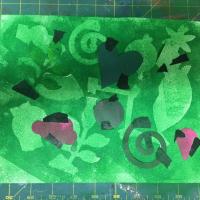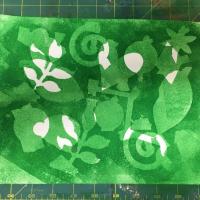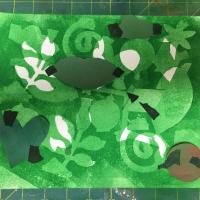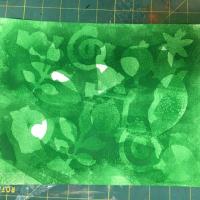 Related Creative Activities