See more Modern and Contemporary Art
Browse objects from the Modern and Contemporary Art collection in our online collection.
Publications
The Modern and Contemporary Art department at the Denver Art Museum publishes catalogs, collection guides, and brochures that expand upon significant exhibitions and collection objects. Find a list of key publications below that serve as an academic record of the museum's exhibition and collecting histories. Serving as a testament to the museum's commitment to scholarship and interpretation, these publications provide an opportunity to enrich the experiences of visitors and audiences from afar.
Jordan Casteel: Returning the Gaze. Rebecca R. Hart. Denver Art Museum, 2019.
Mi Tierra: Contemporary Artists Explore Place / artistad contemporáneos exploran el concepto de lugar. Rebecca R. Hart. Denver Art Museum, 2017.
Women of Abstract Expressionism. Edited by Joan Marter; Gwen Chanzit, curator. Denver Art Museum in association with Yale University Press, 2016.
Nick Cave: Sojourn. Kyle MacMillan and William Morrow. Denver Art Museum, 2013.
Collecting Ideas: Modern & Contemporary Works from the Polly and Mark Addison Collection. Nancy B. Tieken. Denver Art Museum, 2013.
Companion to Focus: Robert Motherwell from the Collection. Nancy B. Tieken. Denver Art Museum, 2011.
Companion to Focus: The Figure, Art from the Logan Collection. Nancy B. Tieken. Denver Art Museum, 2011.
Overthrown: Clay Without Limits. Volumes I and II. Gwen Chanzit. Denver Art Museum, 2011.
Companion to Blink! Light, Sound and the Moving Image. Jill Desmond. Denver Art Museum, 2011.
Embrace! Volumes I and II. Christoph Heinrich, Denver Art Museum, 2009–2010.
RADAR: Selections from the Collection of Vicki and Kent Logan. Dianne Perry Vanderlip, Gwen Chanzit, et al. Denver Art Museum, 2007.
From Bauhaus to Aspen: Herbert Bayer and Modernist Design in America. Gwen F. Chanzit. Boulder: Johnson Books, 2005.
The View from Denver: Contemporary American Art from the Denver Art Museum. Dianne Perry Vanderlip et al. Denver Art Museum/Museum moderner Kunst Stiftung Ludwig Wien, 1997.
Visions of America: Landscape as Metaphor in the Late Twentieth Century. New York: Harry N. Abrams, Inc., in association with the Denver Art Museum and the Columbus Museum of Art, 1994.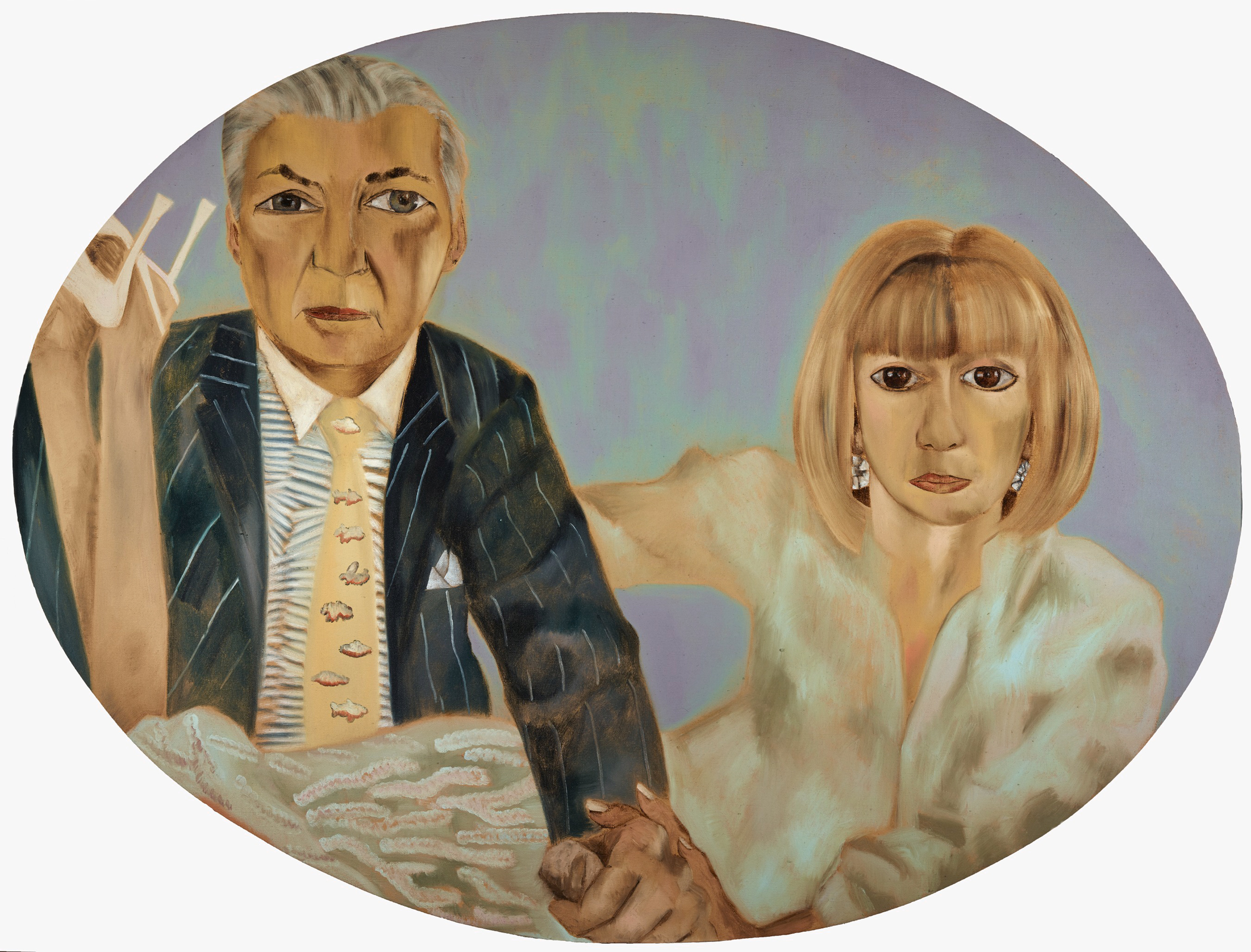 The Logan Collection
Vicki and Kent Logan's generous patronage has had a profound impact on the museum and on Denver's larger contemporary art community. Completely aligned with the existing direction of the modern and contemporary department, the works reflect the Logans' global perspective and represent some of the most exciting and groundbreaking work that was created in the 1990s and early twenty-first century.
The Logan Lecture Series
Since 2007, the Denver Art Museum has presented over 150 artist talks as part of the Logan Lecture Series, which is generously sponsored by patrons Vicki and Kent Logan. Logan Lecture artists have included Ed Ruscha, Katharina Grosse, El Anatsui, George Condo, Coco Fusco, Fred Wilson, Jordan Casteel, and Anthony McCall. Artists are invited to discuss their innovative work and respective backgrounds, demonstrating the wide range of disciplines and themes that encompass contemporary art.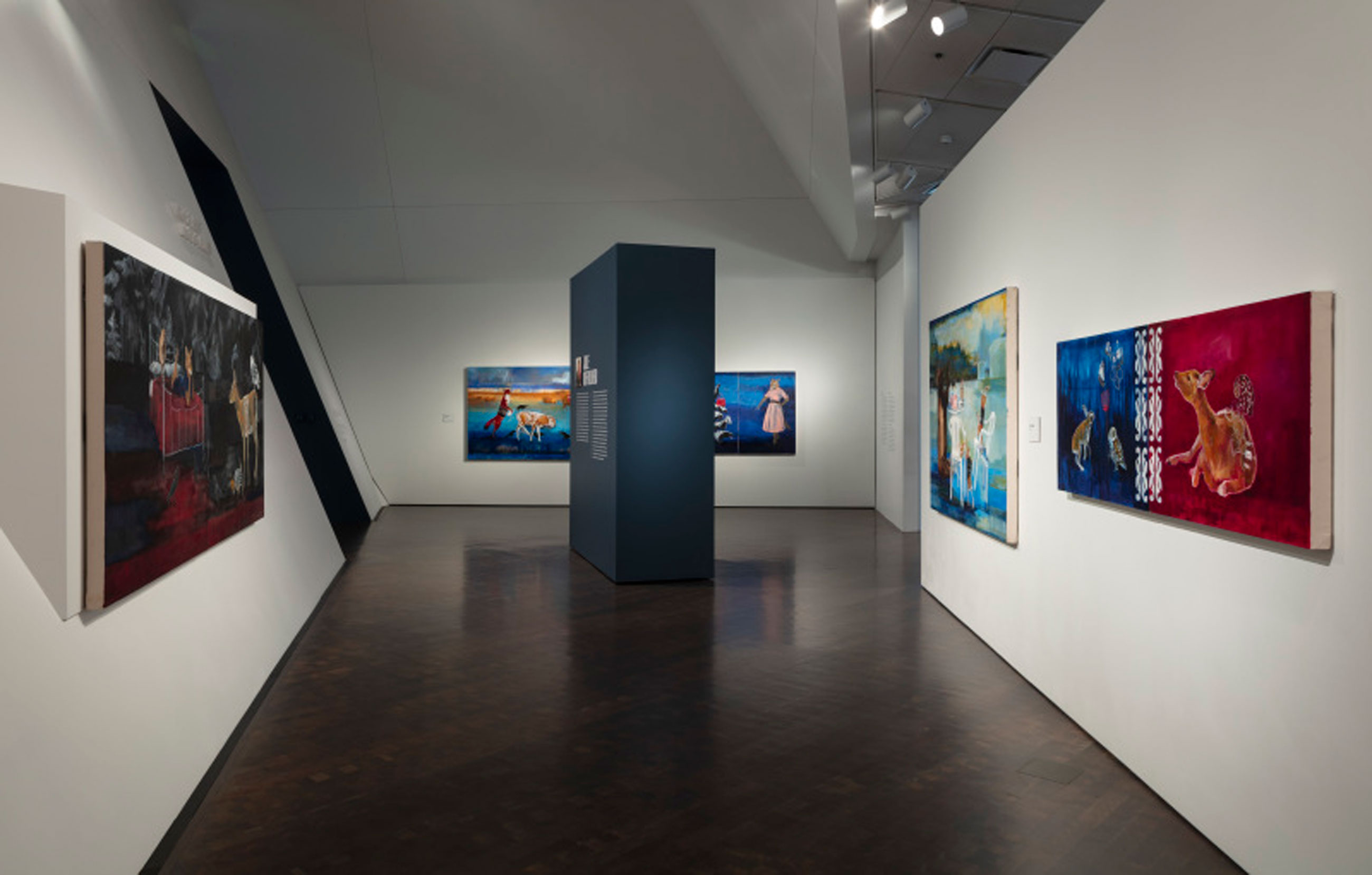 The Eyes On Series
Eyes On, a focused multi-year contemporary art series sponsored by Vicki and Kent Logan, showcases the work of contemporary artists who we believe should have broader exposure to our audiences.
Herbert Bayer Collection and Archive (CS)
The Herbert Bayer Collection contains over 8,000 works of art and is a part of the Denver Art Museum's permanent collection. Ranging from photographs to paintings to poster prints, the Bayer Collection encompasses several departments including photography, architecture and design, as well as modern and contemporary art.
The Herbert Bayer Archive comprises extensive documentary material relating to the Bauhaus master. In September 2018, the archive was transferred to the Denver Public Library. It is now available seven days a week in the Western History and Genealogy Department at the Central Library branch.
Having lived in Colorado for many years, Herbert Bayer designed the historic campus at the Aspen Institute for Humanistic Studies. The institute builds upon Bayer's legacy by opening the Resnick Center for Herbert Bayer Studies in summer 2022 with funds donated by Lynda and Stewart Resnick.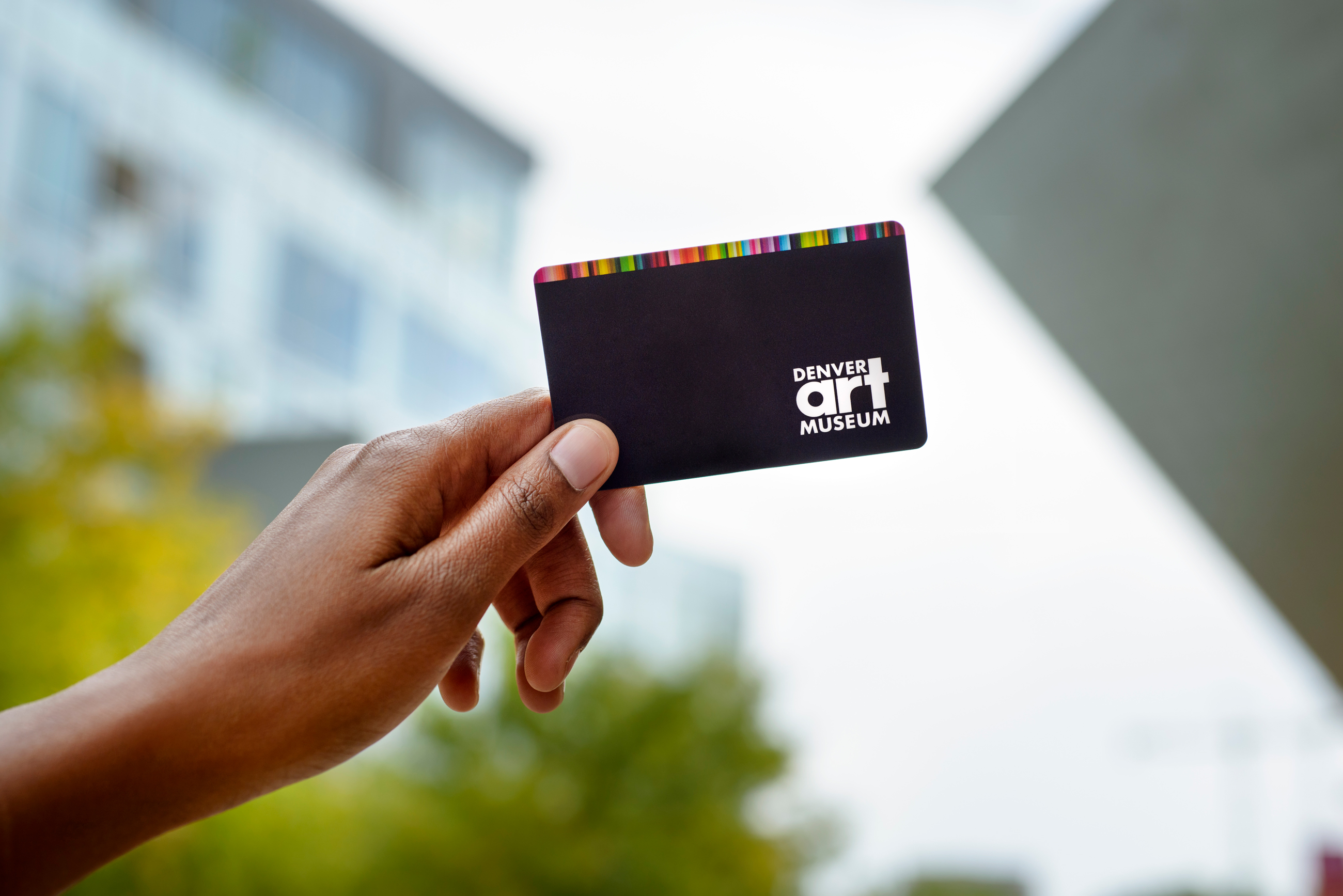 Membership and Museum Friends
Membership at the Denver Art Museum not only provides you discounts and access, but also the satisfaction of knowing your support helps us preserve and share art with present and future generations. Become a member today and see just how much the museum has to offer!
Are you interested in a specific type of art, while also enjoying opportunities to participate across the museum? If so, consider deepening your support by adding Museum Friends to your membership. Museum Friends enjoy access to free lectures, a deeper dive into a department of interest, and invitations to social gatherings for that department of interest.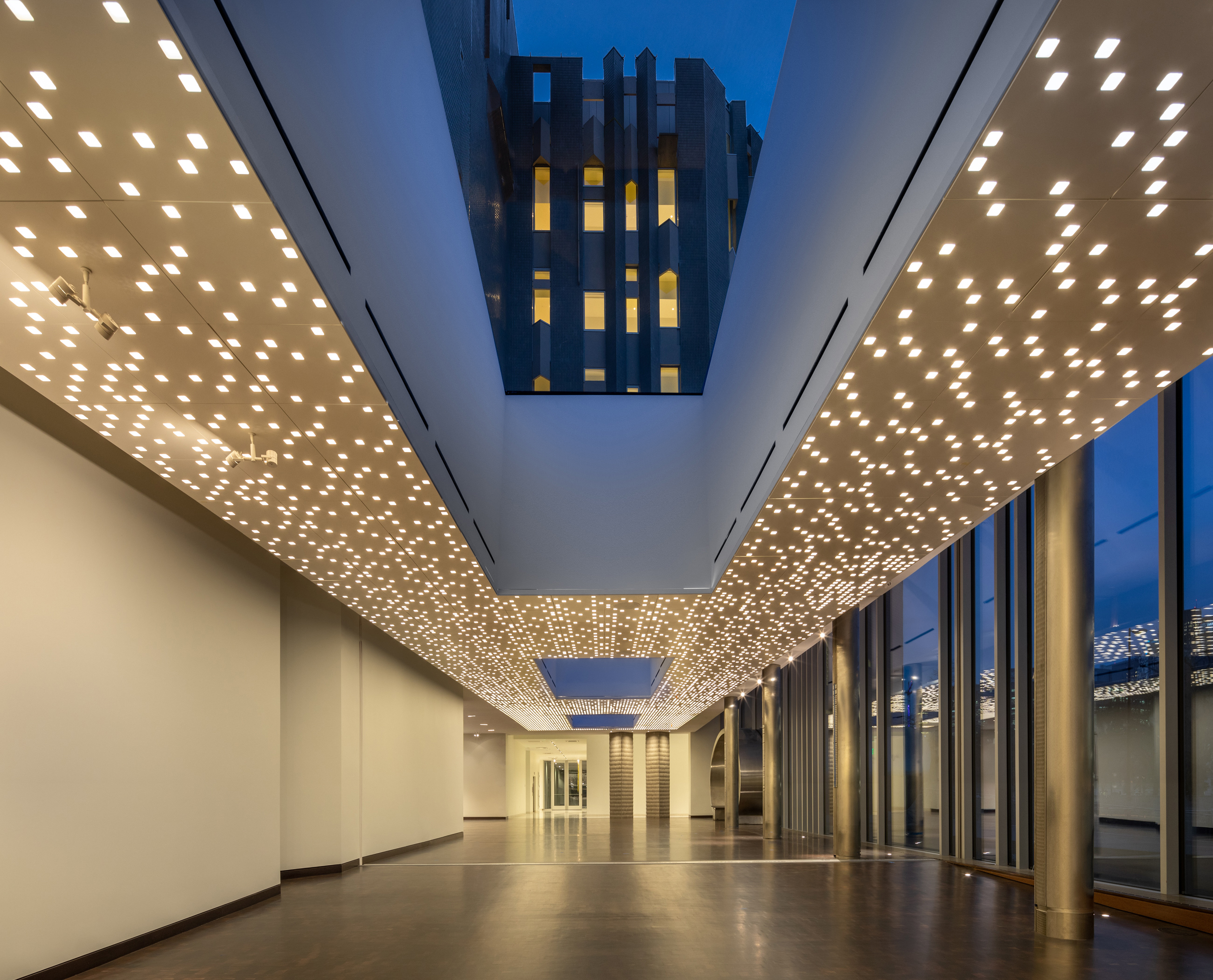 The Martin Building Project
The gallery for this collection is housed inside the newly renovated Martin Building. Standing seven stories tall, the Martin Building is home to collection galleries, a conservation laboratory, interactive classroom space, a family activity center, two restaurants, and the brand new Anna and John J. Sie Welcome Center. It reopened to the public on October 24, 2021.