See More Indigenous Arts of North America
Browse objects from the Indigenous arts of North America collection in our online collection.
Publications
Recent DAM publications on American Indian art that the department has contributed expertise to include:
Companion to Northwest Coast and Alaska Native Art. Christopher Patrello, with Christoph Heinrich, John P. Lukavic, Gwaai Edenshaw, Marianne Nicolson, Sonya Kelliher-Combs, and Jaad Kuujus (Meghann O'Brien). Denver Art Museum, 2020.
Jeffrey Gibson: Like A Hammer. John P. Lukavic, with Glenn Adamson, Anne Ellegood, Jen Mergel, and Sara Raza. Denver Art Museum in association with Delmonico/Prestel, 2018.
Art in Motion: Native American Explorations of Time, Place, and Thought. John P. Lukavic and Laura Caruso with Kristin Dowell, Charlene Holy Bear, Aldona Jonaitis, Leena Minifie, Kent Monkman, and Daniel C. Swan. Denver Art Museum, 2016.
Super Indian: Fritz Scholder 1967–1980. John P. Lukavic, with Jessica Horton, Eric Berkemeyer, and Kent Logan. Denver Art Museum in association with Delmonico/Prestel, 2015.
Revolt 1680/2180: Virgil Ortiz. Edited by John Lukavic, essay by Charles King, foreword by Herman Agoyo. Denver Art Museum, 2015.
Grand Procession: Artistic Visions of American Indians, The Diker Collection at the Denver Art Museum. Lois Dubin. Denver Art Museum, 2010.
[Re]inventing the Wheel: Advancing the Dialogue on Contemporary American Indian Art. Edited by Nancy J. Blomberg. Denver Art Museum, 2010.
Action and Agency: Advancing the Dialogue on Native Performance Art. Edited by Nancy J. Blomberg. Denver Art Museum, 2010.
Breaking the Mold: The Virginia Vogel Mattern Collection of Contemporary Native American Art. Nancy J. Blomberg and Polly Nordstrand. Denver Art Museum, 2006.
Reflections of the Weaver's World: The Gloria F. Ross Collection of Contemporary Navajo Weaving. Ann Lane Hedlund. Denver Art Museum, 1992.
Research & Symposia
The Denver Art Museum's extensive research library consists of 20,000+ books and periodicals related to American Indian, First Nations, and Alaska Native arts and cultures. Additionally, the Native Arts department files include archival field notes and records from its nearly 100 year history.
Biannual Symposium on American Indian Art
Every other year the Native arts department hosts a symposium on topics related to American Indian art. Through this event the scholarly dialog on American Indian art is advanced.
Past symposia includes: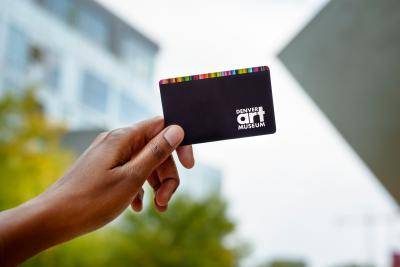 Membership and Museum Friends
Membership at the Denver Art Museum not only provides you discounts and access, but also the satisfaction of knowing your support helps us preserve and share art with present and future generations. Become a member today and see just how much the museum has to offer!
Are you interested in a specific type of art, while also enjoying opportunities to participate across the museum? If so, consider deepening your support by adding Museum Friends to your membership. Museum Friends enjoy access to free lectures, a deeper dive into a department of interest, and invitations to social gatherings for that department of interest.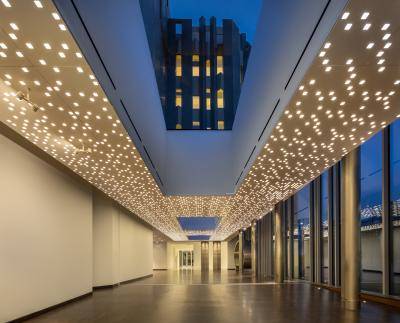 The Martin Building Project
The gallery for this collection is closed during the Martin Building renovation project. Standing seven stories tall, the Martin Building will house collection galleries, a conservation laboratory, interactive classroom space, a family activity center, two restaurants, and the brand new Anna and John J. Sie Welcome Center.