Department Staff
Hyonjeong Kim Han, Joseph de Heer Curator of Asian Art
Hyonjeong (HJ) Kim Han oversees the museum's Asian art collection and its programs, continuing the museum's commitment to bringing world-class special exhibitions to Denver. Before joining the museum, Han served as the Department Head and Associate Curator of Korean Art at the Asian Art Museum of San Francisco. From 2006 to 2010, she served as the Associate Curator and Acting Department Head of Chinese and Korean Art at the Los Angeles County Museum of Art (LACMA).
Han has curated seven special exhibitions at the Asian Art Museum, including Likeness and Legacy in Korean Portraiture (2021), Couture Korea (2017–18), Mother-of-Pearl Lacquerware from Korea (2016), and In Grand Style: Celebration in Korean Art during the Joseon Dynasty (2013). At LACMA, she conceived and orchestrated the reinstallation of the Korean art galleries, the largest in the States at the time. A specialist of East Asian art history, Han holds a bachelor's and master's in Asian art history from Seoul National University, South Korea, as well as a second master's and completed her PhD coursework at the University of California, Santa Barbara.
Einor Keinan Cervone, Associate Curator of Asian Art
Einor K Cervone joined the Denver Art Museum from the Los Angeles County Museum of Art (LACMA), where she served as the Mozhai Foundation Curatorial Fellow in the Department of Chinese and Korean Art. Prior to that, she was an Associate at the American Museum of Natural History working with the Berthold Laufer collection, as well as a Visiting Scholar at Academia Sinica in Taipei. She received her bachelor's from Tel-Aviv University and her PhD in Premodern Chinese art and literature from Harvard University.
Cervone fosters a broad range of research interests with particular focus on Ming and Qing painting, Asian lacquer, Chinese ceramics, and contemporary ink art. She has taken part in various exhibitions, including Where the Truth Lies: The Art of Qiu Ying and Ink Dreams: Selections from the Fondation INK Collection. Her exhibition on Asian lacquer is slated to open next year at LACMA.
Douglas Wagner, Curatorial Associate of Asian Art
Douglas Wagner is the Curatorial Associate in the Asian Art department at the Denver Art Museum. Working in the Asian Art department since 2006, he has contributed to the acquisition, exhibition, and interpretation of artwork from across Asia, and led efforts to reinstall the museum's permanent Asian Art galleries. He has written articles and catalog entries, offered lectures at numerous Universities and cultural institutions, and participated in the Japan Foundation's curatorial exchange program in 2011. He holds a bachelor's in history and anthropology from the University of Colorado at Denver, and a master's degree in liberal arts from Johns Hopkins University.
Karuna Srikureja, Associate Interpretive Specialist
Karuna Srikureja is the Associate Interpretive Specialist for Asia, Africa, and Oceania. Before joining the Denver Art Museum in 2019, Karuna served as the Kress Interpretive Fellow at the Museum of Fine Arts, Houston, where she worked on interpretation for Vincent van Gogh: His Life in Art and installed interactives in permanent collection galleries. Karuna received her bachelor's from Emory University and her master's from University of London, School of Oriental and African Studies (SOAS).
At the DAM, Karuna is interpretation lead for the installation of the Asian, African, and Oceanic art collections. She also collaborates with other members of the Learning and Engagement team to develop teaching materials, community feedback panels, and programs for the Asian Art collection. Karuna is a passionate advocate for equitable and culturally responsive museum practice and is an inaugural member of the DAM's Equity, Diversity, and Inclusion committee, Staff Council, and Equity Alliance.
Publication History
Fantastic Brush: Twentieth-Century Chinese Ink Art from the Robert and Lisa Kessler Collection. Denver Art Museum, 2021. ISBN: 978-1-945483-05-9
Linking Asia: Art, Trade and Devotion. Denver Art Museum, 2017. ISBN 978-0914738-53-4.
From the Fire: Contemporary Japanese Ceramics from the Robert and Lisa Kessler Collection. Denver Art Museum, 2016. ISBN 978-0914738-42-3.
Collection Highlights
Browse objects from the Arts of Asia department in our online collection.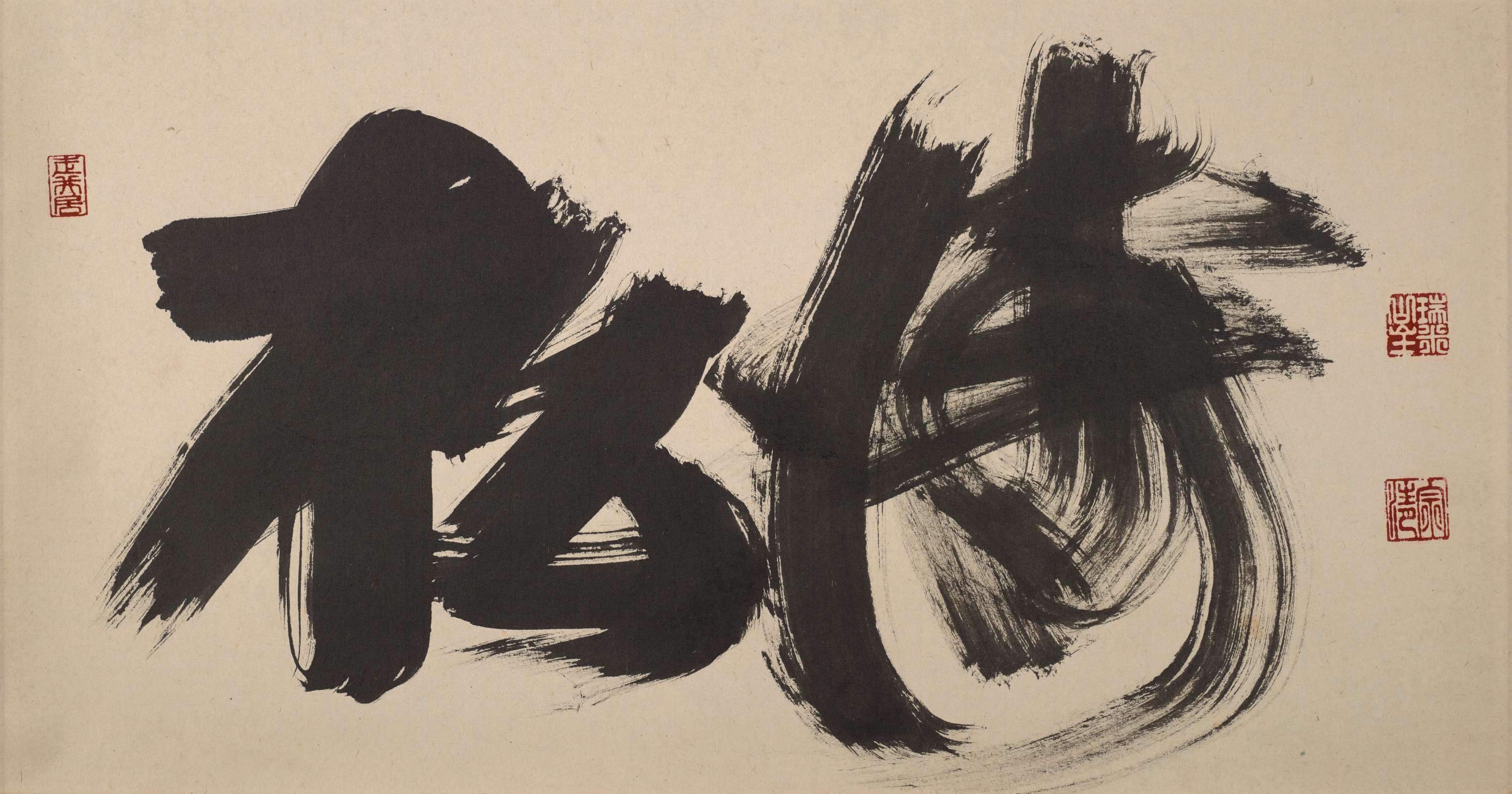 The Fong-Johnstone Collection and Study Collection
John Fong and Colin Johnstone assembled a collection of scroll paintings, calligraphy, and ceramics by Japanese women artists from the 1600s to the 1900s. Their generous gift of this collection to the Denver Art Museum is believed to be the largest and most comprehensive group of works of this type outside of Japan. The accompanying Study Collection will provide opportunities for ongoing connoisseurship and additional research.
Become a Museum Friend
Interested in learning more about this collection or a specific type of art? Consider becoming a Museum Friend. Museum Friends enjoy access to free lectures, a deeper dive into a department of interest, and invitations to social gatherings related to that department.
Museum Friends is an add-on program to Membership. Learn more about both membership options and join today.