See more Architecture and Design
Browse objects from the architecture and design collection in our online collection.
Department History
Architecture and design have found a welcoming environment at the Denver Art Museum since its earliest years. Furniture and architectural drawings rubbed elbows with paintings and sculpture during the early 1900s in the first Artists' Club annuals. Visitors to Chappell House and the Carnegie Library galleries in the 1920s could view exhibitions featuring early American furniture, colonial silver, and architectural drawings. By 1930, former museum director Cyril Kay-Scott stressed the need to acquire not only painting and sculpture, but also what was then characterized as applied art: objects designed with both aesthetics and function in mind.
In 1990, then-director Lewis Sharp officially founded the department of Architecture, Design and Graphics and named R. Craig Miller its first curator. The department was established with the mandate to collect, exhibit, and educate in the disciplines of architecture and design. Recognizing that Denver was a relatively new urban center in the American West, Miller made a major commitment to the post–World War II era, and, in particular, to contemporary design.
Miller established clear, but ambitious collecting goals in an area in which few American museums were actively involved and launched into a coordinated acquisition and exhibition program. Masterworks: Italian Design, 1960-1994 (1994) was the first comprehensive exhibition of contemporary Italian design in the United States in two decades, and was the first major exhibition organized by Miller for the new department. U.S. Design 1975-2000 (2002) was the culmination of Miller's five year effort and one of the first by an American museum to demonstrate the United States' contribution to international design during the last quarter of the twentieth century.
Upon Miller's departure in 2007, Darrin Alfred arrived bringing with him broad interests and a history of working with collections. Alfred has expanded the department's commitment to collecting and exhibiting postwar American graphic design. The same year Alfred arrived, the department acquired the AIGA Design Archives, one of the largest and most comprehensive holdings of contemporary American communication design in the world. Alfred's first curatorial project at the museum was The Psychedelic Experience: Rock Posters from the San Francisco Bay Area, 1965-71. This major exhibition showcased more than 250 experimental and visually stunning examples from the department's newly acquired collection of posters promoting dance concerts and other "happenings" that were iconic symbols of the youth culture of the 1960s and 70s.
Most recently, Alfred has conceived and developed the museum's new design galleries, nearly 10,000 square-feet of new and renovated space within the Martin Building's original footprint. The inaugural installation will feature more than 400 objects spanning two exhibitions: By Design: Stories and Ideas Behind Objects and Gio Ponti: Designer of a Thousand Talents.
Publications
Serious Play: Design in Midcentury America. Edited by Monica Obniski and Darrin Alfred; with essays by Darrin Alfred, Amy Auscherman, Steven Heller, Pat Kirkham, Alexandra Lange, and Monica Obniski. New Haven: Yale University Press in association with the Milwaukee Art Museum and the Denver Art Museum, 2018.
European Design Since 1985: Shaping the New Century. R. Craig Miller, Penny Sparke, Catherine McDermott. London: Merrell in association with the Denver Art Museum and the Indianapolis Museum of Art, 2009.
US Design 1975–2000. R. Craig Miller, Rosemarie Haag Bletter, et al. New York: Prestel Verlag in association with the Denver Art Museum, 2001.
Masterworks: Italian Design, 1960–1994. R. Craig Miller. New York: American Federation of Arts, 1996.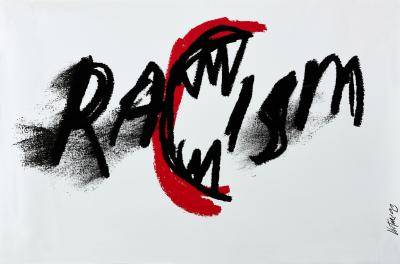 AIGA Design Archives
Founded in 1914 as the American Institute of Graphic Arts, AIGA is now known simply as "AIGA, the professional association for design." The AIGA Design Archives at the Denver Art Museum houses award-winning entries submitted to AIGA's annual competitions from about 1980 to 2010. The collection represents the largest and most comprehensive holding of contemporary American communication design in the world with approximately 12,000 physical artifacts. These objects reflect evolving styles, sensibilities, and techniques, and represent many of the leading design firms and individual practitioners within the United States during this 30-year period.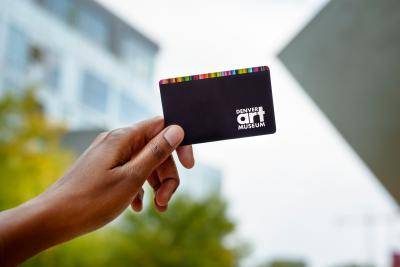 Membership and Museum Friends
Membership at the Denver Art Museum not only provides you discounts and access, but also the satisfaction of knowing your support helps us preserve and share art with present and future generations. Become a member today and see just how much the museum has to offer!
Are you interested in a specific type of art, while also enjoying opportunities to participate across the museum? If so, consider deepening your support by adding Museum Friends to your membership. Museum Friends enjoy access to free lectures, a deeper dive into a department of interest, and invitations to social gatherings for that department of interest.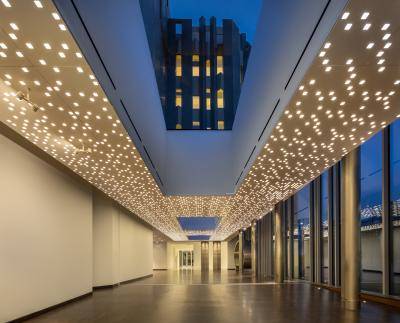 The Martin Building Project
The gallery for this collection is closed during the Martin Building renovation project. Standing seven stories tall, the Martin Building will house collection galleries, a conservation laboratory, interactive classroom space, a family activity center, two restaurants, and the brand new Anna and John J. Sie Welcome Center.