See more African art
Browse objects from the African art collection in our online collection.
Department History
The strength of any museum collection is largely driven by the vision, savvy, and motivation of the department's curatorial team. Here at the Denver Art Museum, our Native arts department has had the good fortune of being under the guidance of some very strong visionaries, who were leaders in their field. We are proud of our legacy and take this moment to acknowledge the past curators and influencers who started us on our path.
The origin of the Native Arts department in 1925 is tied to the beginning of the Indigenous Arts of North America collection championed by Anne Evans, one of the founders of the DAM. She not only donated her own personal collection, but encouraged the support of friends with her enthusiastic and spirited patronage. These first years were led by curator Edgar McMechan (1925-1928). Four years later, in 1929, Frederic Huntington Douglas was hired. An art historian and anthropologist, he achieved national renown for his pioneering efforts to promote the understanding and appreciation of American Indian art as fine art and not solely artifact. During his nearly three-decade long career at the DAM (1929-1956), he assembled one of the most comprehensive collections of American Indian art, supported by a series of scholarly publications and groundbreaking exhibitions that influenced the direction of American museology, art history, and anthropology. During the 1930s, Douglas served as a commissioner on the Indian Arts and Crafts Board. In 1939 he worked with then IACB director René d'Harnoncourt and a few others to plan and direct the "Indian Court" at the Golden Gate Exposition. In 1941, he and d'Harnoncourt co-curated the landmark exhibition Indian Art of the United States at the Museum of Modern Art in New York. Douglas identified early the importance of working directly with Indigenous artists and making collections accessible to Indigenous communities. Over the course of his time at DAM he developed strong connections with such artists and community leaders as Ella Deloria (Yankton Dakota), Nampeyo of Hano (Hopi/Tewa), Mary Littlebear Inkanish (Cheyenne), and Maria Martinez (San Ildefonso). Douglas recognized the importance of collecting arts created at all points in time, which helped DAM develop strong collections of early and mid-20th century Indigenous arts. It was under the direction of Douglas that the DAM expanded the Native Arts collecting focus to include African and Oceanic arts (Douglas developed an interest in Oceanic arts while serving in the South Pacific during World War II). This foundational work set the tone for the direction of the Native Arts department.
Royal Hassrick then led the department from 1957 to 1962 before becoming DAM's assistant director from 1964 to 1967. He was a prolific author and dedicated researcher. Prior to coming to DAM, he served as curator of the South Plains Indian Museum for the U.S. Department of Interior in Oklahoma from 1948 to 1952 and then assistant general manager of the Indian Arts and Crafts Board for the Department of Interior from 1952 to 1954. Like Douglas, Hassrick served as a commissioner on the Indian Arts and Crafts Board while a curator at DAM.
Norman Feder, a pioneer in the field of Native American art history and material culture, served as the curator of Native Arts at the DAM from 1961 to 1971. Feder had a deep interest in and a discerning eye for Indigenous arts. With a background as a hobbyist before coming to the museum, Feder belonged to a community of amateurs who specialized in the manufacture of artworks using Indigenous techniques and designs. While today such a background receives a critical response by Indigenous people, at that time his understanding of Native American techniques and styles allowed him to contribute meticulous, collections-based documentation to the study of Indigenous North American visual culture. It also allowed him to assist institutions in identifying what was and was not "authentic" in their collections. Through his passion, Feder inspired a new generation of anthropologists and historians of Indigenous material culture. During his time at DAM, Feder collected broadly and significantly expanded the museum's collections of African, Indigenous North American, and Oceanic arts.
Richard G. Conn served two non-consecutive terms at the DAM. The first predated Hassrick and Feder from 1956-1957, but Conn returned in 1972 as the curator of Native Arts, later advancing to become DAM's first chief curator where he remained until his retirement in 1994. Conn brought with him an interest and understanding of Native Northwest Coast arts, fueled by his youth spent in Bellingham Washington, as well as a strong focus on Indigenous clothing. Over the course of his career, Conn, like his predecessors, became a generalist, and his publications eventually covered a wide range of topics related to the traditional clothing of Indigenous people, including the works of the Plains, Plateau, and Southwest regions as well as the history of glass trade beads in North America. He also helped start up the DAM Friendship Pow Wow in 1990 to serve and honor the local Native community. This Pow Wow has taken place every year since, including a virtual iteration in 2020 due to the COVID-19 pandemic.
Nancy Blomberg came to DAM in 1990 as an associate curator, tasked with carrying on the trail-blazing work of the previous foundational leaders. In 1993 she was promoted to curator and Native Arts department head, and was then promoted to DAM's chief curator in 2011. With the endowment of the position of Native Arts department head in 2016, she became DAM's inaugural Andrew W. Mellon curator of Native Arts. She led the department until her untimely death in 2018. Importantly, Nancy's commitment to building relationships with Native communities took center stage in her curatorial practice, and she changed the way the Denver Art Museum valued Indigenous perspectives. Abandoning a persistent hierarchy, Blomberg began actively listening to Indigenous people as they shared their knowledge and wisdom with the institution. This led to a more nuanced and inclusive understanding of Indigenous material culture, and removed some of the hierarchies inherent in museums and often problematic for Native communities. In her tenure, Blomberg established the DAM as a leader in the implementation of the Native American Graves Protection and Repatriation Act (NAGPRA). She specialized in classic Navajo textiles and was recognized for her groundbreaking reinstallation of DAM's Indigenous art galleries in 2011 which brought focus to Indigenous artist in many new ways.
Over the course of the department's history, many others served as assistant and associate curators. Kate Peck Kent worked closely with Frederic Douglas as an assistant curator in the 1930s and 1940s before going on to have a highly successful career as an anthropologist specializing in Navajo and Pueblo textiles. David Irving was an assistant curator who worked with Richard Conn from 1979 to 1984 and was a specialist in Navajo textiles. Ryntha Johnson served as an assistant curator for a time before moving on to positions at the St. Louis Art Museum and the Denver Museum of Nature and Science. Rodger Echo-Hawk was assistant curator from 1994 to 2005 and was instrumental in working with DAM and various tribes on NAGPRA reviews and claims. During this time, he published Keepers of Culture which provides case studies on NAPGRA claims, and it remains a vital resource to tribes and museums today. Echo-Hawk is now a historian and published author. Moyo Okediji was DAM's first assistant curator specializing in African arts from 1999 to 2008 and was instrumental in advancing scholarship and attention to DAM's collection of African arts. He is now professor of African art and art history at the University of Texas, Austin. Polly Nordstrand was associate curator from 2004 to 2009 and was instrumental in bringing in key acquisitions of Indigenous contemporary art to the collection. This attention to contemporary art renewed DAM's commitment to collecting such work and engaging living artists. Nordstrand is now curator of Southwest art at the Colorado Springs Fine Art Center at Colorado College. Additionally, the Native Arts department began a curatorial fellowship program in 2016 with funds from the Andew W. Mellon Foundation. The inaugural fellow was Denene DeQuintal (2016-18) who has gone on to become assistant curator of Native American art at the Detroit Institute of Arts, and the current fellow is Christopher Patrello (2018-21).
Today, John P. Lukavic leads the department as the Andrew W. Mellon Curator of Native Arts. He came to DAM in 2012 as assistant curator of Native Arts and was then promoted to associate curator and later curator. Dakota Hoska came to DAM as assistant curator of Native Arts in 2019. Together Lukavic and Hoska continue DAM's long history of collecting, developing exhibitions, and scholarship, and both hope to continue and improve upon the good work started by their predecessors. The way in which we present Native arts at the Denver Art Museum is progressive, inclusive, and considerate of critiques of past museum practices. We encourage the integration of diverse arts into broader contexts to promote dialog and challenge our visitors to expand their understandings and appreciation for such arts.
Publications
African Renaissance: Old Forms, New Images in Yoruba Art. Moyo Okediji. Boulder: University Press of Colorado, 2002.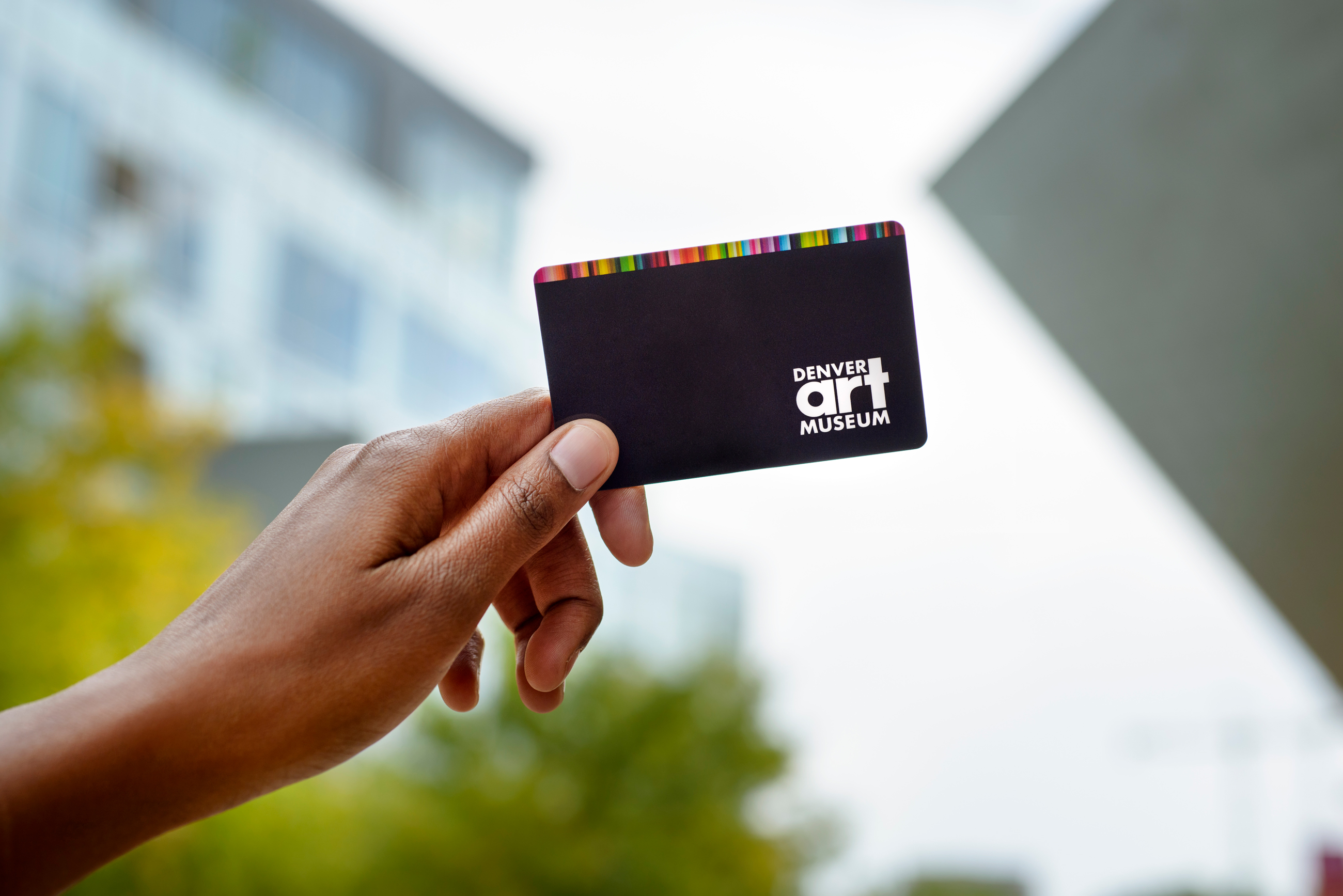 Membership and Museum Friends
Membership at the Denver Art Museum not only provides you discounts and access, but also the satisfaction of knowing your support helps us preserve and share art with present and future generations. Become a member today and see just how much the museum has to offer!
Are you interested in a specific type of art, while also enjoying opportunities to participate across the museum? If so, consider deepening your support by adding Museum Friends to your membership. Museum Friends enjoy access to free lectures, a deeper dive into a department of interest, and invitations to social gatherings for that department of interest.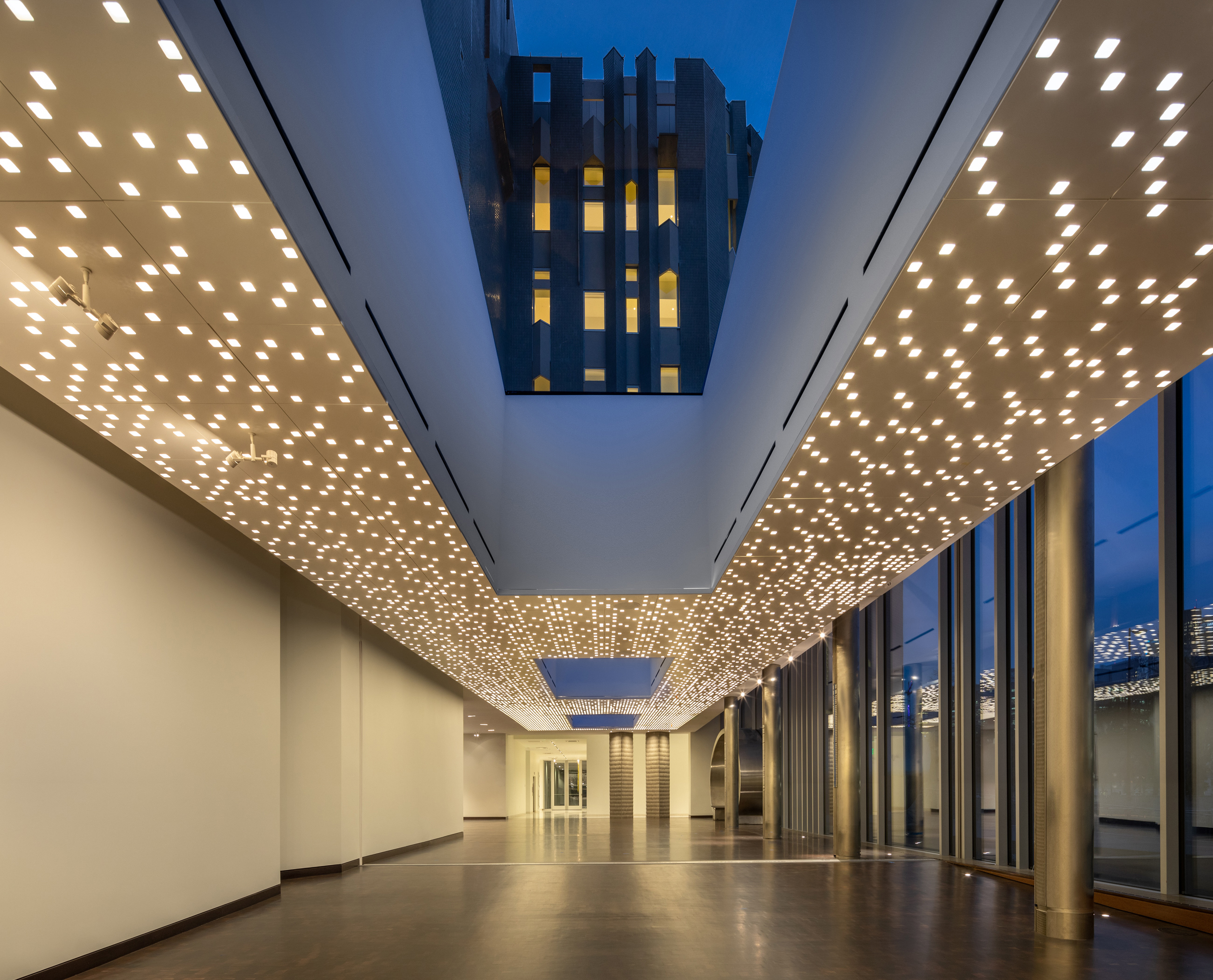 The Martin Building Project
The gallery for this collection is housed inside the newly renovated Martin Building. Standing seven stories tall, the Martin Building is home to collection galleries, a conservation laboratory, interactive classroom space, a family activity center, two restaurants, and the brand new Anna and John J. Sie Welcome Center. It reopened to the public on October 24, 2021.