Thank you for your interest in the Denver Art Museum. Use on our online Career Center to search and apply for available full-time, part-time, and internship positions. Once you submit your application, you will receive a confirmation email.
We will respond directly to applicants that best match the qualifications for the open positions. If special accommodations are needed in applying for a position, please contact the Office of Talent and Culture at 720-913-0151.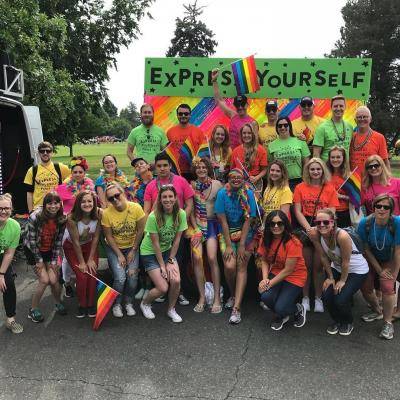 Values and Culture
At the Denver Art Museum, we believe art has the power to forge connections, bridge differences, and transform lives. We are always looking for people who share our passion for creativity and community building to join our team.
Equal Employment Opportunity Policy
The Denver Art Museum provides equal employment opportunities to all employees and applicants for employment and prohibits discrimination and harassment of any type without regard to race, color, religion, age, sex, national origin, disability status, genetics, protected veteran status, sexual orientation, gender identity or expression, or any other characteristic protected by federal, state, or local laws.
This policy applies to all terms and conditions of employment, including recruiting, hiring, placement, promotion, termination, layoff, recall, transfer, leaves of absence, compensation, and training.
Career Opportunities
It takes a multi-faceted, talented, and integrated team to run a world-class art museum. We hire team members in a variety of areas and expertise including:
Accounting
Administration
Communications and Public Affairs
Conservation
Curatorial
Development
Exhibitions and Collections
Facilities
Human Resources
Learning & Engagement
Marketing
Operations & Visitor Services—Shop, Sales and Services, Events
Publications
Security
Employee Benefits and Perks
Comprehensive health, dental, and vision insurance for all benefited positions
Generous sick, vacation, and personal leave policy
Company-matched 403(b) retirement account
Free museum membership
Museum-supported leadership and career-development opportunities
Casual working environment
Wellness programs, including weekly onsite yoga
Museum-sponsored happy hours and social events
Staff preview hours for many major exhibitions
Staff discount in The Shop and Café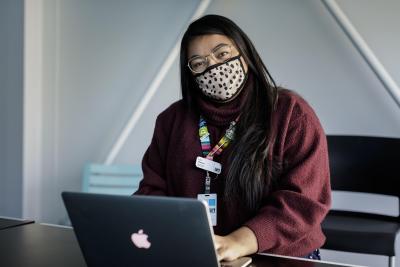 Museum Internships
The Denver Art Museum offers hands-on learning experiences to introduce students to the museum's work environment and specific museum careers. These internships are offered throughout the year and offer opportunities for students to directly contribute to the professional work of the museum.
The museum is hosting interns for summer 2022 in our Museum Pathways program for college students traditionally underrepresented in the arts. In this year-two pilot of the program, a cohort of interns will come together with the opportunity for career exploration, personal development, and an opportunity to learn new skills.
Stay tuned for more information on summer 2022 internships soon.
About the Museum Pathways Program
The Museum Pathways Internship Program seeks to diversify the talent pipeline for the museum by providing current undergraduate students who come from a traditionally underrepresented background in the museum field with a meaningful, practical, and paid work experience. Read this article to learn more about the Andrew W. Mellon Foundation, the Association of Art Museum Directors (AAMD) and the American Alliance of Museums (AAM) 2015 survey that assessed the ethnic and gender diversity of the staffs of art museums across the United States.
Volunteer at the Museum
The Denver Art Museum is committed to creating a diverse, equitable, and inclusive environment. All volunteer applicants will receive consideration without regard to race, color, religion, gender, gender identity or expression, sexual orientation, national origin, genetics, disability, or age.
Thank you for your interest in volunteerism at the Denver Art Museum. We expect to be recruiting new volunteers in February 2022. Please check back here for more updates.
The contributions of a variety of skills, time, enthusiasm, and kindness of our volunteers directly impact the quality of the experiences our visitors have at the museum.
The museum's volunteers support the work of a variety of different departments at the museum including:
Communications
Curatorial
Development
Conservation
Facilities
Learning and Engagement
The Shop
Visitor Services
Volunteer Services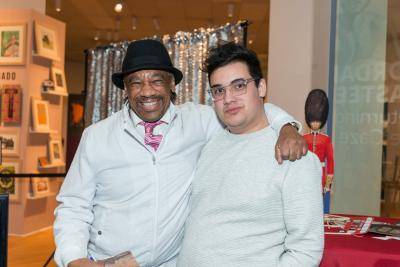 Requirements for Volunteering
Pass a required security background check.
Maintain an active museum membership.
Strong commitment to the museum's values: dynamic, respectful, connected, creative, and curious.
Complete required general and job-specific trainings and refresher trainings.
Enjoy working with people from all backgrounds and experiences.
Staff and volunteers working collaboratively to unlock the power of art and inspire creativity.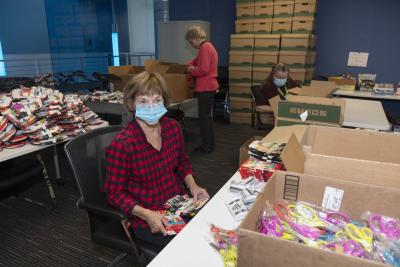 Volunteer Engagement Strategic Plan
For more than a century, volunteers have played a vital role in the Denver Art Museum's mission to enrich the lives of present and future generations through the acquisition, presentation, and preservation of works of art, supported by exemplary scholarship and public programs related to both its permanent collections and to temporary exhibitions presented by the museum.
Now, guided by its Vision 2021 and the impending opening of the Martin Building, museum leadership recognized that they could not achieve the DAM's bold goals without further engaging the talents and skills of those who share a passion for art. This plan, developed with support from consultant VQ Volunteer Strategies, provides the path to leveraging community members as current and future volunteers in this work. Volunteers and staff began implementing this plan in January 2020.