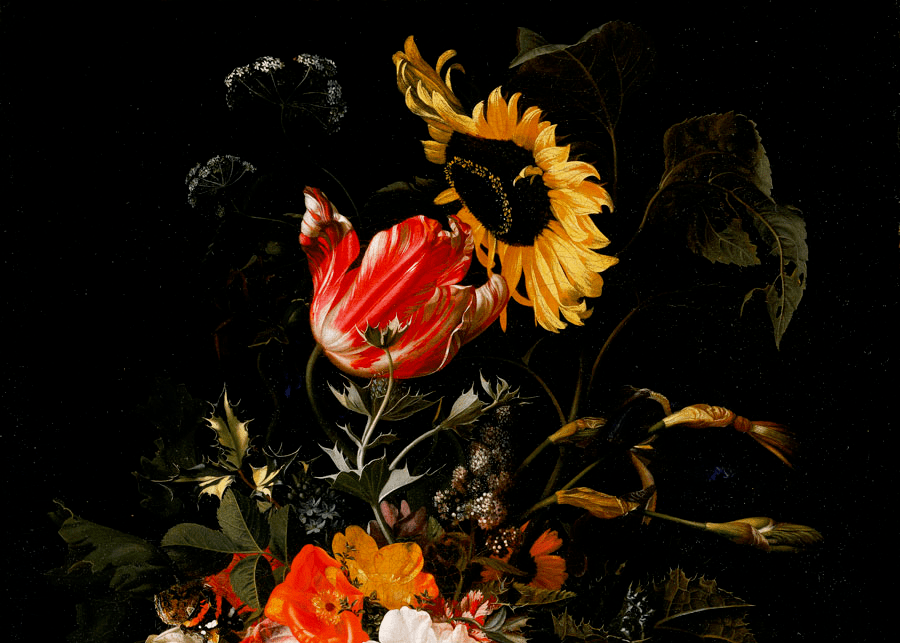 List of Artworks
Martin Building
Level 1: Her Brush: Japanese Women Artists from the Fong-Johnstone Collection
Level 2: Gio Ponti: Designer of a Thousand Talents; Isamu Noguchi, Basket Chair, early 21st century; George Ahgupuk, Walrus Hide Drawing, about 1960-1980; Kwakwaka'wakw artist, Welcome Figure, about 1914.
Level 3: Roxanne Swentzell, Mud Woman Rolls On, 2011; Kent Monkman, The Scream, 2017; Kent Monkman, History is Painted by the Victors, 2013; Julie Buffalohead, A Little Medicine and Magic, 2018.
Level 4: Unknown artist, Garden Party on the Terrace of a Country Home, about 1720–30; Unknown Olmec artist, Seated Baby Figure, 1000–500 BCE; Unknown Inca artist, Urpu with Insect Design, 1400–1550 CE.
Level 6: Rugged Beauty: Antique Carpets from Western Asia; Other's People's Pictures: Gifts from the Robert and Kerstin Adams Collection; Angelica Kauffman, Papirius Praetextatus Entreated by His Mother to Disclose the Secrets of the Deliberations of the Roman Senate, about 1775-80; Attributed to Girolamo da Cremona, The Triumphs of Love, Chastity and Death, about 1460s; Giuseppe Arcimboldo, Summer and Autumn, 1572; Hannah Maynard. Totem Pole, Skidegate, Queen Charlotte Islands. after 1886; Maria van Oosterwyck, Bouquet of Flowers in a Vase, about 1670s; Benjamin West, Queen Charlotte, about 1776
Level 7: E. Martin Hennings, Rabbit Hunt, about 1925; Charles Deas, Long Jakes, The Rocky Mountain Man, 1844; Alfred Jacob Miller, Shoshone Indians at a Mountain Lake (Lake Fremont), about 1860s; William Penhallow Henderson, The Chaperone, about 1916; Birger Sandzén, A Mountain Symphony (Longs Peak, Rocky Mountain National Park, Colorado), 1927; John Pfahl, Leadville (802 Poplar Sreet, Leadville, Colorado), 1980; Harry Jackson, Two Champs, 1978.
Hamilton Building
Level 2: Edward Lear, Nuneham, 1860; Gustave Doré, The Family of Street Acrobats: the Injured Child (La Famille du Saltimbanque: L'Enfant Blessé), 1873; William Adolphe Bouguereau, Childhood Idyll (Idylle Enfantine), 1900; John Singer Sargent, Rosina Ferrara, Head of a Capri Girl, 1878; Claude Monet, Waterloo Bridge, Sunlight Effect, 1903; Claude Monet, Waterlilies or The Water Lily Pond (Nymphéas), 1904; Berthe Morisot, Soup Tureen and Apple (Soupière et Pomme), 1877; Edward Hicks, The Peaceable Kingdom, about 1847.