Program
Offbeat Art Tour with Moe Gram
Hear from Moe Gram, visual artist and educator, as she celebrates black excellence and reflects on the depth of our empathy including crowns of culture and tension and materials, seeking inspiration from the exhibition Senga Nengudi: Topologies.
Black Bodies
Kenya Fashaw collaborates with violinist, Monique Brooks Roberts, in this spoken word performance about saving Black lives. Just voice and violin.
SMILE
The spoken word poem, SMILE, by Kenya Fashaw, speaks to dealing with daily mental health and masking pain. Relating to Nengudi's work, Masked Taping, the poem voices the liberated feeling of simply being one's authentic self regardless of outside perceptions.
Cages
An Afro-futuristic science fiction monologue performed by Lady Speech Sankofa, written by Kenya Fashaw, imagining a future after racial cleansing.
Responsive Dance
Dancers, Aubree Fullwood and Tamara Earl respond to works in the exhibition, Senga Nengudi: Topologies, through African and Contemporary dance.
Bringing It All Together: Women Behaving Badly
Three new paintings by Adri Norris for her Women Behaving Badly series. Adri Norris uses her art to highlight the history of women involved in Afro-Brazilian traditions.
Capoeira is an Afro Brazilian martial art created by enslaved Africans in Brazil to rebel against their captors. It has been a source of resistance and liberation for over 400 years.
What is Candomble? with Dr. Rachel Harding
Learn about the Afro-Brazilian religion, Candomble, with Dr. Rachel Harding. Enslaved Africans found spiritual liberation through the religion by superimposing their Yoruba deities onto Catholic saints.
Orixa Dance
Rhonda Coleman honors the Orixa deities of Yoruba tradition through movement. In this spelling, with an "x", we are referring to the deities from the Candomble religion.
Panel Discussion
A discussion around the theme of liberating Black bodies with Kenya Fashaw, Adri Norris, Lady Speech, Tamara Earl, and Dr. Rachel Harding. Question are encouraged and can be submitted in the chat on YouTube and Facebook during the livestream.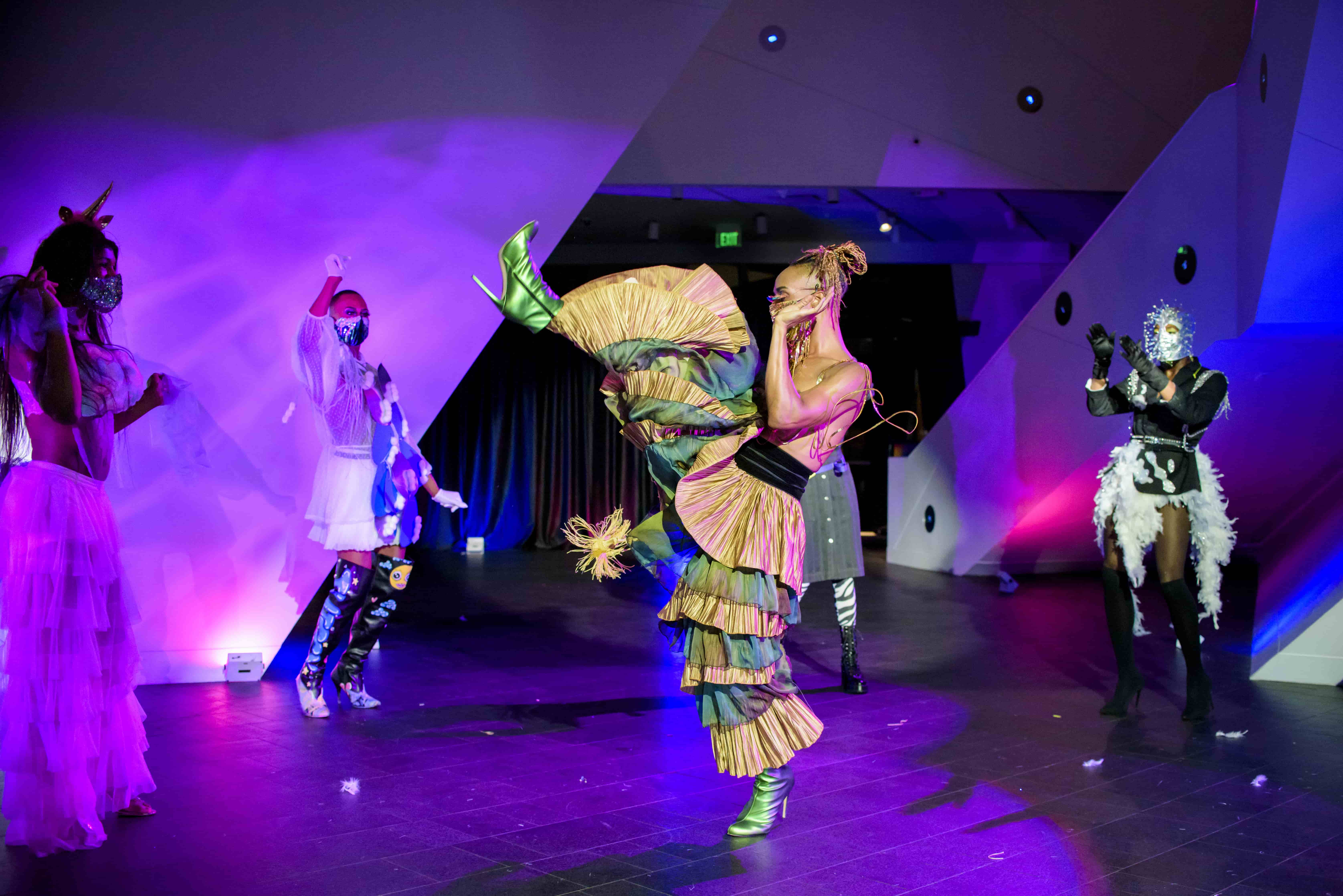 What is Untitled?
Untitled: Creative Fusions is a quarterly collaboration with local artists and creatives to create an evening full of events, performances, artmaking, and one-of-a-kind experiences. Throughout the night, artists showcase their work while providing a hands-on and engaging atmosphere.
Untitled: Creative Fusions is supported by the National Endowment for the Arts.