Program
Offbeat Art Tour with Koya Nyangi
Local stylist and fashion writer Koya Nyangi is a fierce advocate for bringing African fashion to global audiences. Hear how she is inspired by Véronique Peck's authenticity and the challenge of preserving your identity in a society that is heavily influenced by social media.
Interstitium
In this experimental piece by Dr. Sam Grabowska and Chris Bagley, the shadow of a body tries to find sacred space in a world of bright lights, the public eye, and mannequins. Featuring LA Samuelson.
What's in Your Ride?
What do the items in your trunk say about you? Chris Bagley interviews local creatives in this show and tell montage.
Electric City
Created by Chris Bagley, Electric City is an abstract video inspired by the everyday workers that keep our community alive. Sound Design by Ben Coleman.
Printing Textiles
Express yourself! Join Virginia Diaz Saiki for a quick printmaking workshop where she'll show you how to turn everyday fashion into a vehicle for self-expression and individuality.
You're All Ugly
Bone up on your knowledge of intergalactic fashion in this sketch by Wet Galaxy, a queer, sci-fi comedy group. Alien pop star Void St. Joy will share her opinion on impractical fashions of Earthlings Véronique and Gregory Peck (nowhere to put your tentacles!) and compare them to the functional, glamorous looks of her home planet.
Monster Ball
After a year spent in quarantine, Denver's creatures emerge back into the world to show & tell their newest forms. This spin on a fashion show features looks by Katy Batsel, Kevin Sandoval Torres, and Destany Rodriguez. Music and sound design by Ben Coleman. Costumes performed by Destany Rodriguez, Rebecca Hartt, Willette Williams, and Luca Sisca. Directed by Allison Blakeney.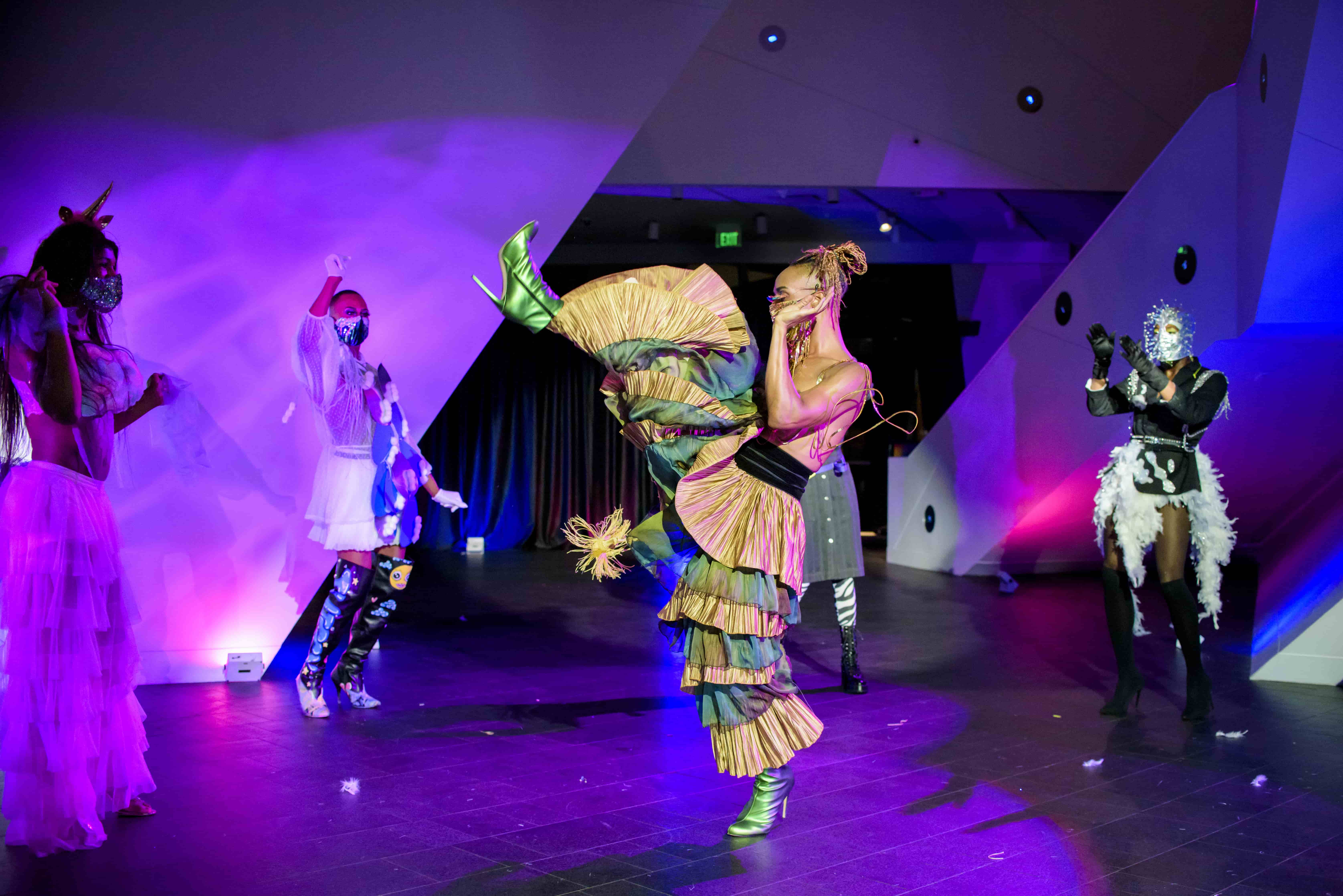 What is Untitled?
Untitled: Creative Fusions is a quarterly collaboration with local artists and creatives to create an evening full of events, performances, artmaking, and one-of-a-kind experiences. Throughout the night, artists showcase their work while providing a hands-on and engaging atmosphere.
Untitled: Creative Fusions is supported by the National Endowment for the Arts.