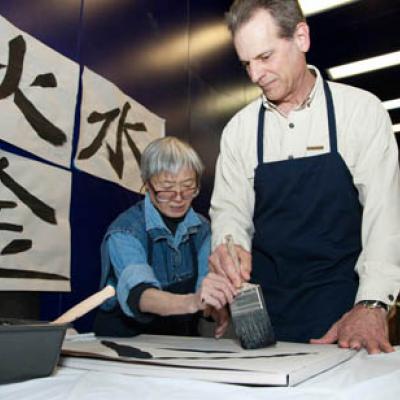 Artist Yunn Pann answered some questions about her process ahead of her Demo & Do visits at the Denver Art Museum in December 2010 and January 2011. Read on to find out what Yunn has to say about inspiration, teaching, and her craft.
Denver Art Museum:
What is it about the materials/process you use when creating your large-format calligraphy images that intrigues you?
Yunn Pann:
I started practicing Chinese calligraphy when I was little with my dad holding my hands.