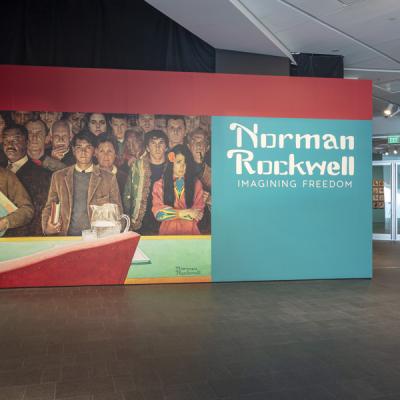 Ready for a deeper dive into
Norman Rockwell: Imagining Freedom
? The following resources give more insight and expand on the ideas covered in the show:
Visitor Guide
Did you know our visitor guide to the exhibition also includes the labels on the gallery walls? It also includes a family game to use with children during your visit.
Untitled: Creative Fusion at Home-July 31, 7 pm
Livestreaming on the Denver Art Museum's YouTube channel Join artists Ramon Bonilla and Brenton Weyi for Untitled: Creative Fusions from the comfort of your home.