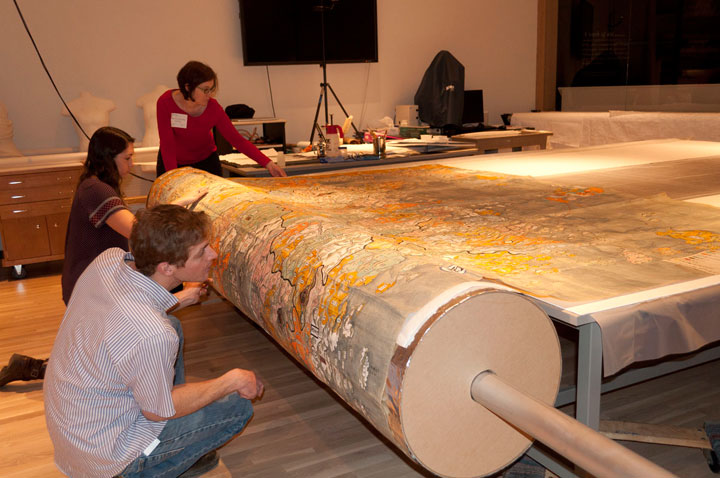 This article tells the story of how the Denver Art Museum conserved this map. To learn more about the map itself read this article. No longer on view.
History, Artistry & Science
Traditional conservation embodies what I like to refer to as the "holy trinity" of disciplines: history, artistic competency, and science.