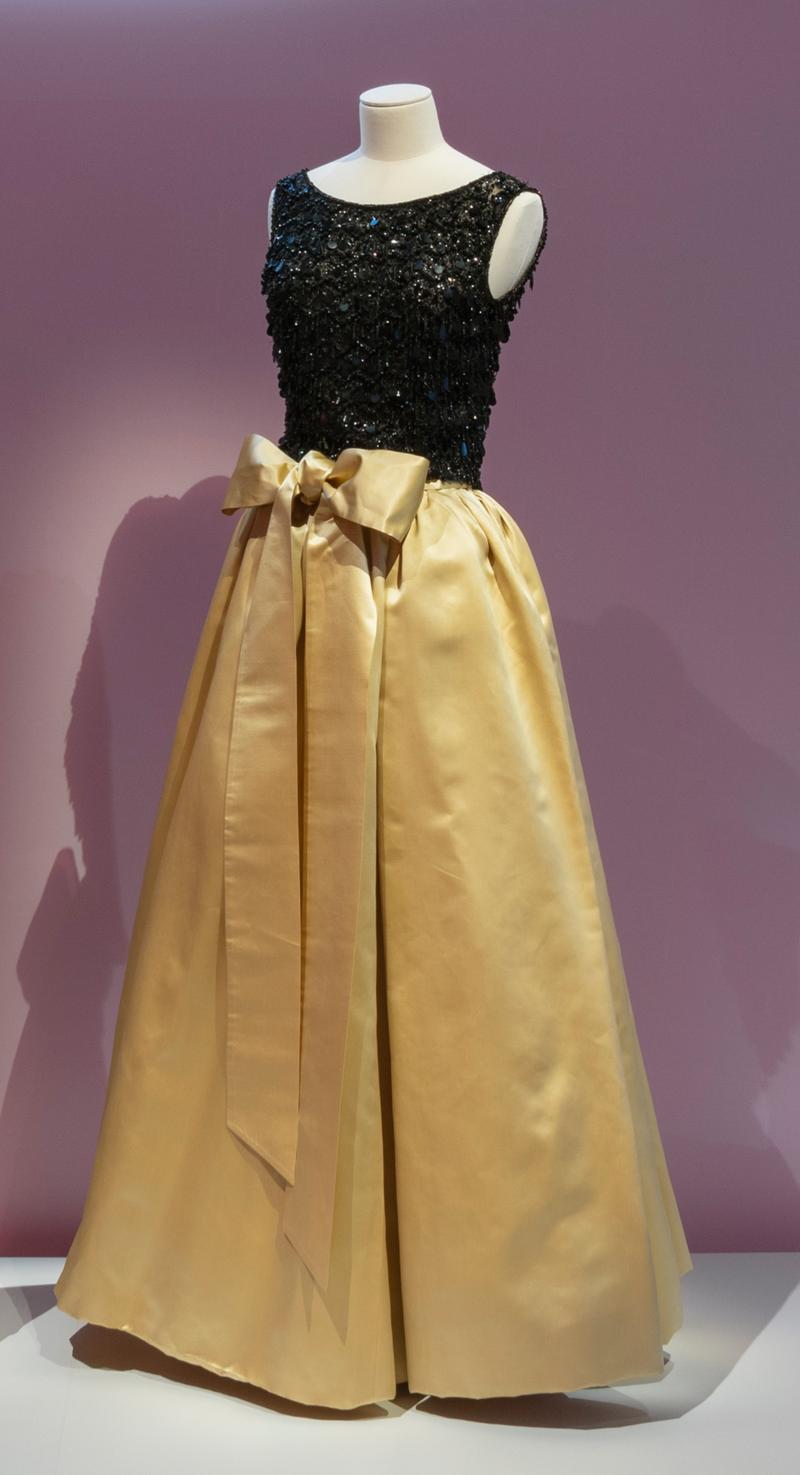 This evening gown which consists of an embroidered chiffon blouse and a silk satin petticoat is an example of Véronique Peck's relaxed and sophisticated style. The wife of the famous actor Gregory Peck wanted to appear both dignified and glamourous alongside her husband. She knew she would find more success wearing something comfortable than to wear something restrictive to such a formal event.
This is why she particularly liked the style of Yves Saint Laurent, which was often inspired by popular clothes, such as blouses or peasant petticoats of the past, but adapted to appear more luxurious through rich fabrics and embroidery.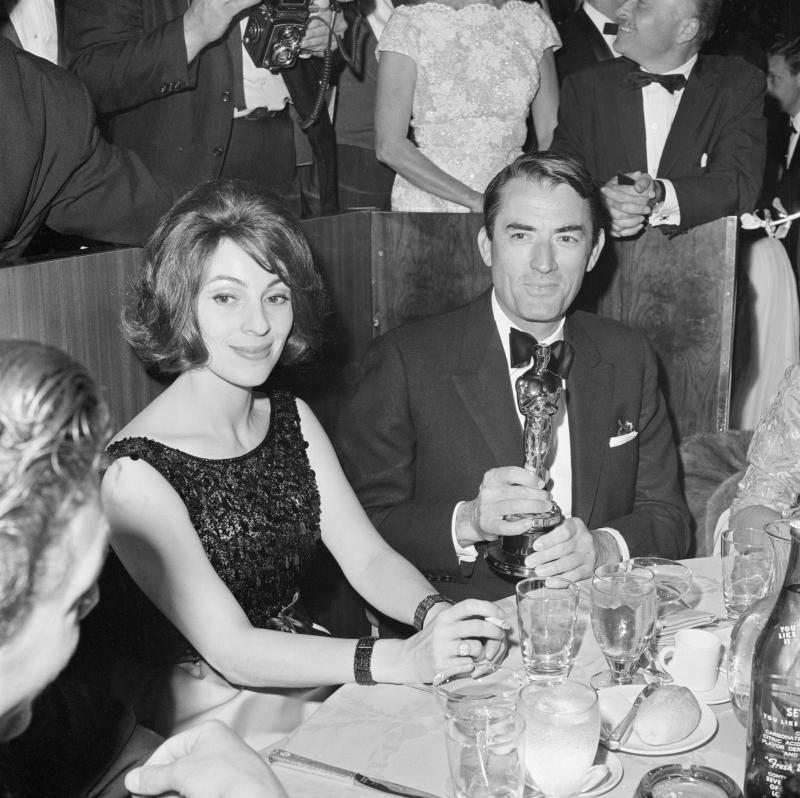 Véronique chose an exceptional moment to wear this dress: the 35th Academy Award night at the Santa Monica Civic Auditorium on April 8, 1963. During this event, Sophia Loren presented the Oscar for best actor to Gregory Peck for his role as Atticus Finch in the movie To Kill a Mockingbird.
This role of a lawyer defending a Black man wrongly accused of raping a white girl was a beloved role of Gregory Peck because it represented his opinions and commitment to multiple social causes including racial equity. In 2003, the American Film Institute named Atticus Finch the greatest movie hero of the twentieth century. For the 50th anniversary of the movie on April 5, 2012, President Barack Obama introduced the screening at the White House Family Theater, in the presence of Véronique Peck. Jay Carney, then White House press secretary, said that Harper Lee, who wrote the novel the movie is based on, was a favorite of President Obama's.