Every year the DAM's Petrie Institute of Western American Art hosts a symposium that explores themes about the West. This year, we are broadening our scope. The symposium Natural Forces: Winslow Homer and Frederic Remington explores the lives and works of two iconic American painters: Homer, known for his depictions of the eastern coast, and Remington, famous for his visions of the American West.
Art scholars will discuss topics related to Homer and Remington including the following:
1. How both artists started their careers as illustrators of wars.
2. How both artists matured as painters of place and mood.
3. How their contributions to the 1893 Chicago World's Fair were both typical and surprising.
4. How both artists became known for portraying the wilderness, even while their lives were firmly rooted in the city.
5. How the artists created a new twist on the long tradition of history painting.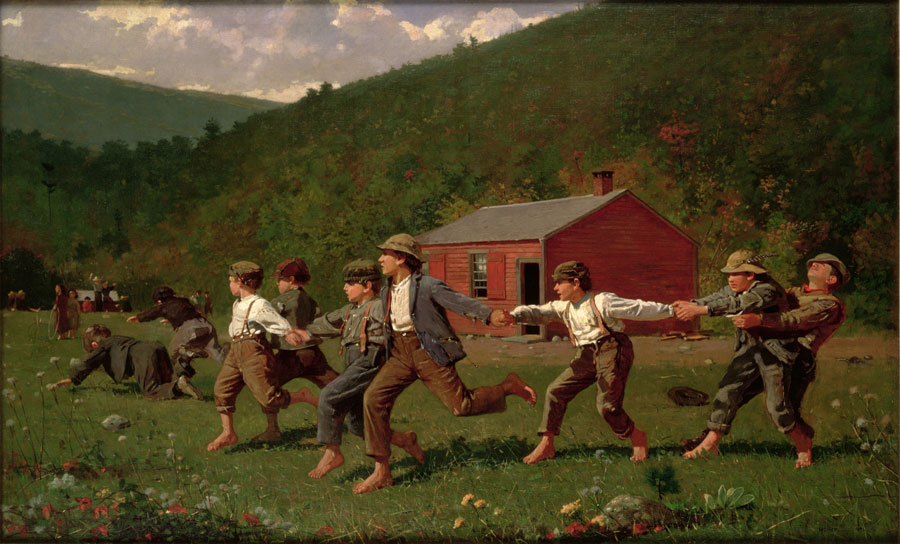 You'll also learn more about Natural Forces: Winslow Homer and Frederic Remington, an exhibition co-developed with curators at the Amon Carter Museum of American Art in Fort Worth and the Portland Museum of Art in Maine, which opens at the DAM March 15, 2020.
If you love the lure of the West, prefer the tumultuous waves of the eastern sea coast, or simply like learning new things, we invite you to the Natural Forces: Winslow Homer and Frederic Remington symposium, which is sure to be an engaging and thought-provoking day.
Image at top: Frederic Remington, The Buffalo Runners—Big Horn Basin, 1909. Oil on canvas; 30-1/8 x 51-1/8 in. Courtesy of the Sid Richardson Museum, Fort Worth, Texas, 1950.3.1.30.