On Saturday, February 23, artists, scholars, and curators will meet at the Denver Art Museum for a symposium on Who Owns Culture? Appropriation & Appreciation in the Global Art World. As a global art museum with artworks from many cultures around the world, the DAM is proud to contribute to this complex and ongoing discussion.
Five of the DAM's curatorial departments are planning and will participate in this daylong symposium. DAM curators Rebecca Hart (modern and contemporary art), Tianlong Jiao (Asian art), John Lukavic (Native arts), Florence Müller (textile art and fashion), and Jorge Rivas (Spanish Colonial art) will contribute to a series of panel discussions with artists, designers, historians, and scholars.
Issues & Questions
Cultural and artistic appropriation are much discussed in contemporary society. The museum's recent exhibition, Linking Asia: Art, Trade, and Devotion (2017-2018), explored how trade routes inspired and influenced art over time and across the Asian continent and considered themes such as artistic inspiration and cross-cultural hybridization of styles, trade by land and sea, ink art trends in East Asia, and religious links before the twentieth century.
Additionally, our Native arts programming has addressed the use of Native imagery in popular culture, including sports mascots. We also are interested in discussing practices in the fashion industry, which range from meaningful collaborations to copying of patterns and styles without proper attribution. Appropriation and appreciation deserve a deeper consideration to reveal more nuance and context from across the world and time periods.
The symposium will explore such issues as: How have people, throughout time and space, appropriated culture as part of systemic power structures rooted in colonialism? How have humans been influenced by each other, and incorporated elements from each other's art forms and cultures into their own through contact and exchange? What does a successful artistic partnership between people from different cultures look like? What is harmful and violent about appropriation?
You can buy tickets to the symposium here.
RSVP on Facebook and share the event with your friends!
Speakers: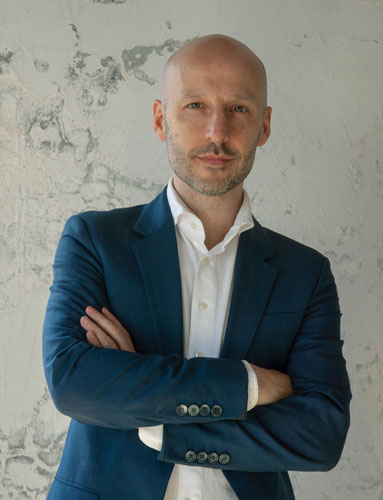 Glenn Adamson
Keynote Speaker
Glenn Adamson is a curator, writer, and historian who works at the intersection of craft and contemporary art. Currently Senior Scholar at the Yale Center for British Art, he has previously been Director of the Museum of Arts and Design; Head of Research at the V&A; and Curator at the Chipstone Foundation in Milwaukee.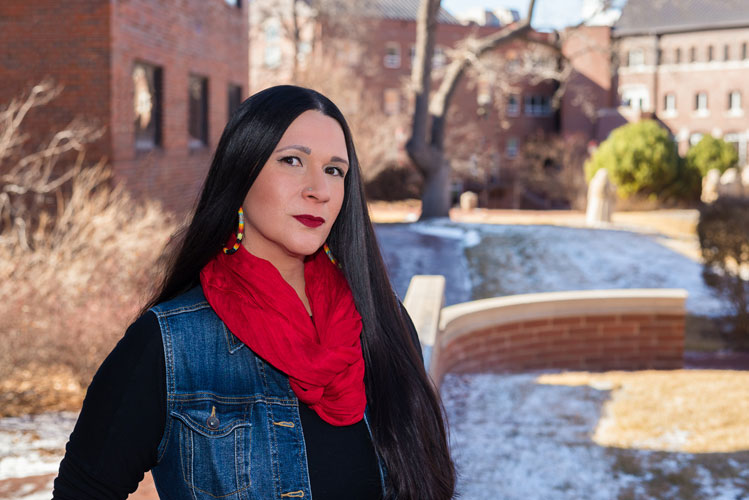 Ramona Beltrán
Ramona Beltrán, MSW, PhD is a Xicana of Yaqui descent and dancer/activist/scholar. As an Associate Professor at the University of Denver Graduate School of Social Work, her scholarship is committed to interrupting legacies of historical trauma that affect Indigenous and Latinx communities. She focuses on disrupting the problem-focused approach to understanding Indigenous/Latinx health that dominates mainstream research. She does this through centering culture, resistance, healing, storytelling, and arts-based research methods in knowledge production with and for Indigenous/Latinx communities.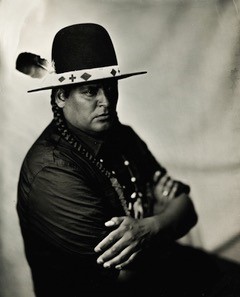 Gregg Deal
Gregg Deal (Pyramid Lake Paiute Tribe) is a provocative contemporary artist whose work deals with challenging Western perceptions of Indigenous people, touching on issues of race, history, and stereotype. With this work—paintings, mural work, performance art, filmmaking, and spoken word—Deal critically examines issues and tells stories that affect Indian country such as decolonization and appropriation.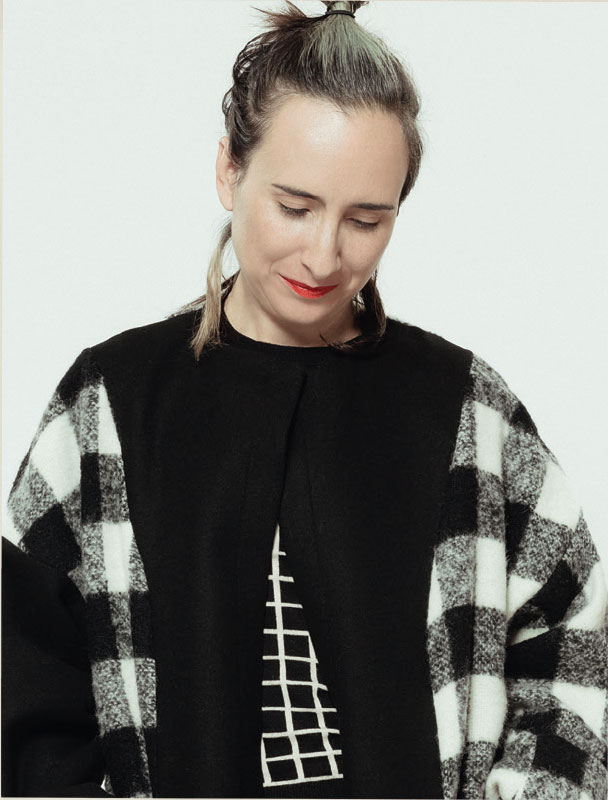 Carla Fernández
Carla Fernández is a Mexico City-based fashion label inspired by the geometrics and textile richness of Mexico. The brand has gained international acclaim for their approach to preserving the rich cultural heritage of Mexico's indigenous communities and transforming it into beautiful clothing, textiles and housewares. Their contemporary take on handcrafted methods is proving ethical fashion can be striking, avant-garde and forward-looking.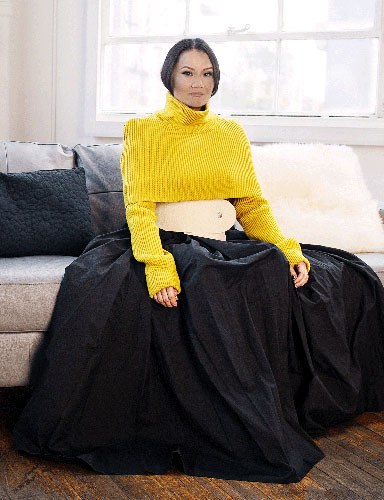 Jamie Okuma
Jamie Okuma (Luiseño and Shoshone-Bannock) is an artist and fashion designer specializing in one-of-a-kind pieces that are hand-executed exclusively by the artist herself. From the age of 18 she has been a professional artist completely devoted to her art. Exhibiting her work at the Heard Indian Market in Phoenix, AZ and at the Santa Fe Indian Market in New Mexico, she has garnered a total of five Best in Show awards.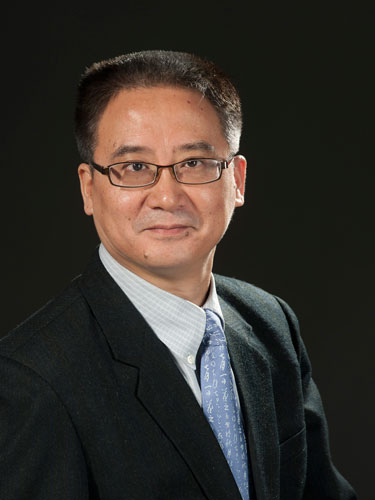 Dr. Chen Shen
Born in China, with a BA degree in archaeology from Wuhan University, China, Dr. Chen Shen studied anthropological archaeology in the United States, earning an MA from the University of Tulsa in Oklahoma, and a PhD from the University of Toronto in Canada. Dr. Shen joined the Royal Ontario Museum in 1997 as the first Bishop White Curator of Eastern Asian Archaeology, and become the Bishop White Chair in 2010, and Vice President World Cultures in 2011. Dr. Shen is responsible for research and management of nearly one million of the museum's renowned collection of art and culture.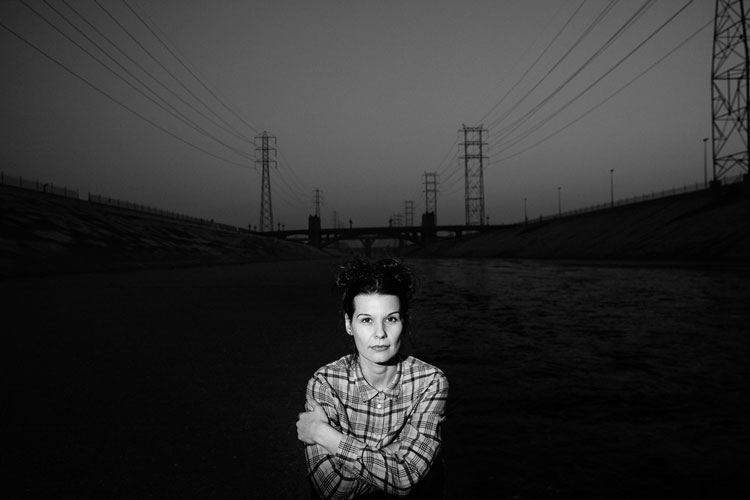 Clarissa Tossin
Clarissa Tossin is a visual artist who uses installation, video, performance, sculpture, and photography to negotiate hybridization of cultures and the persistence of difference. By embracing semantic displacements in given material cultural ecosystems, Tossin's work reflects on circulation from the level of the body to the global industry.