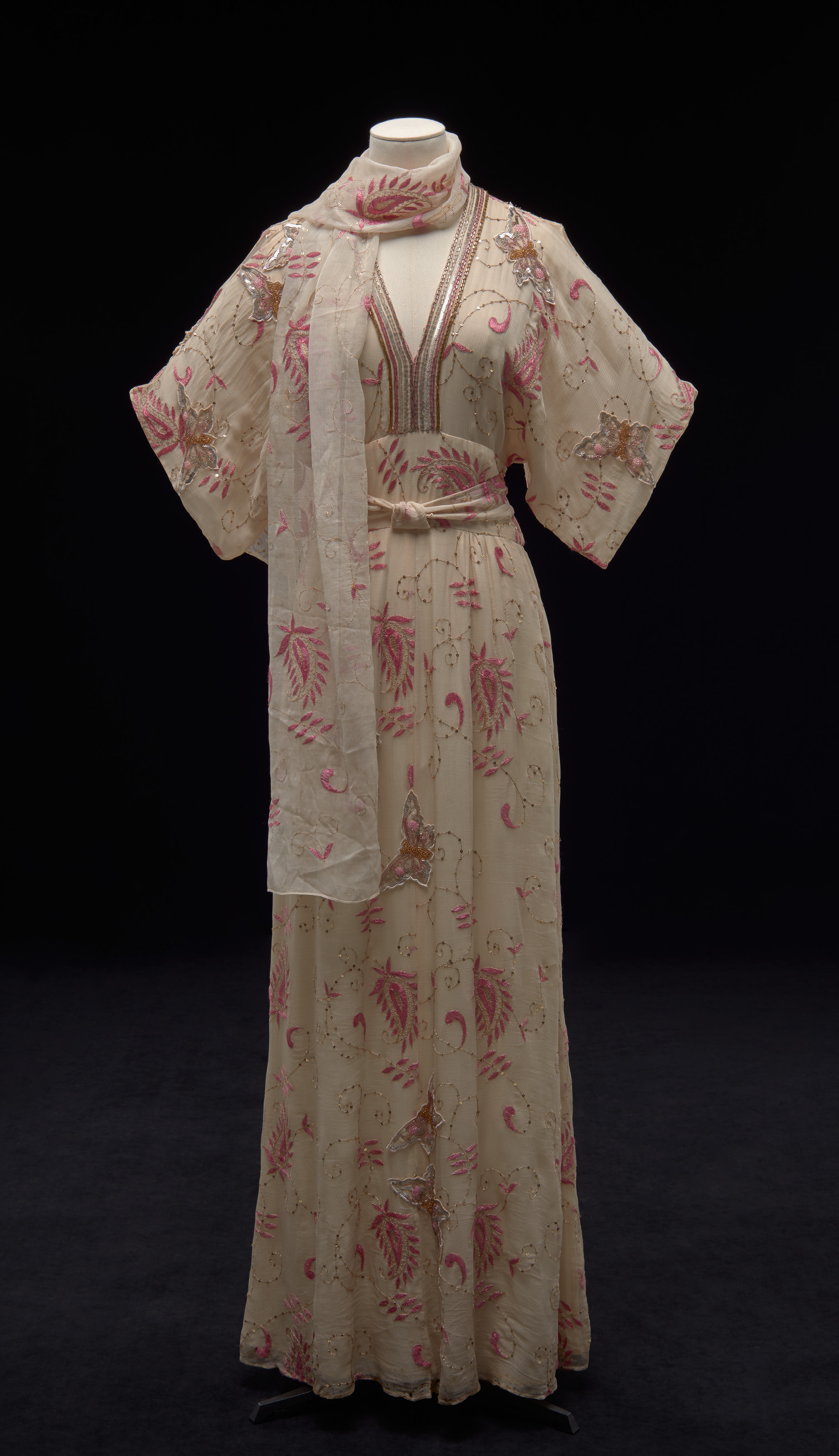 Influenced by garment traditions of the Middle East
She was born Dorothea Noelle Naomi Sigel in Jerusalem and grew up in Syria. Her father Morris belonged to a Russian Jewish family who migrated to Palestine in the 1880s. He was a theologian who spoke several languages. Her French mother was born in Tunisia in a Jewish family. Both parents converted to Catholicism and were missionaries, traveling a lot, as their daughter would do later.
Thea got an early glimpse of textile and costume while visiting the Al-Hamidiya Souq in Damascus. Thea was sent to London for boarding school and university, and then worked in Beirut in the British Embassy. She returned to London in 1964 and opened an interior decorating shop, selling imported fabrics from the Middle East. Her familiarity with the garment traditions of the Middle East inspired her to branch out to fashion. In 1967, she introduced a line of flowing dresses stitched together from fabrics brought back from her journeys that was immediately popular among "the beautiful people."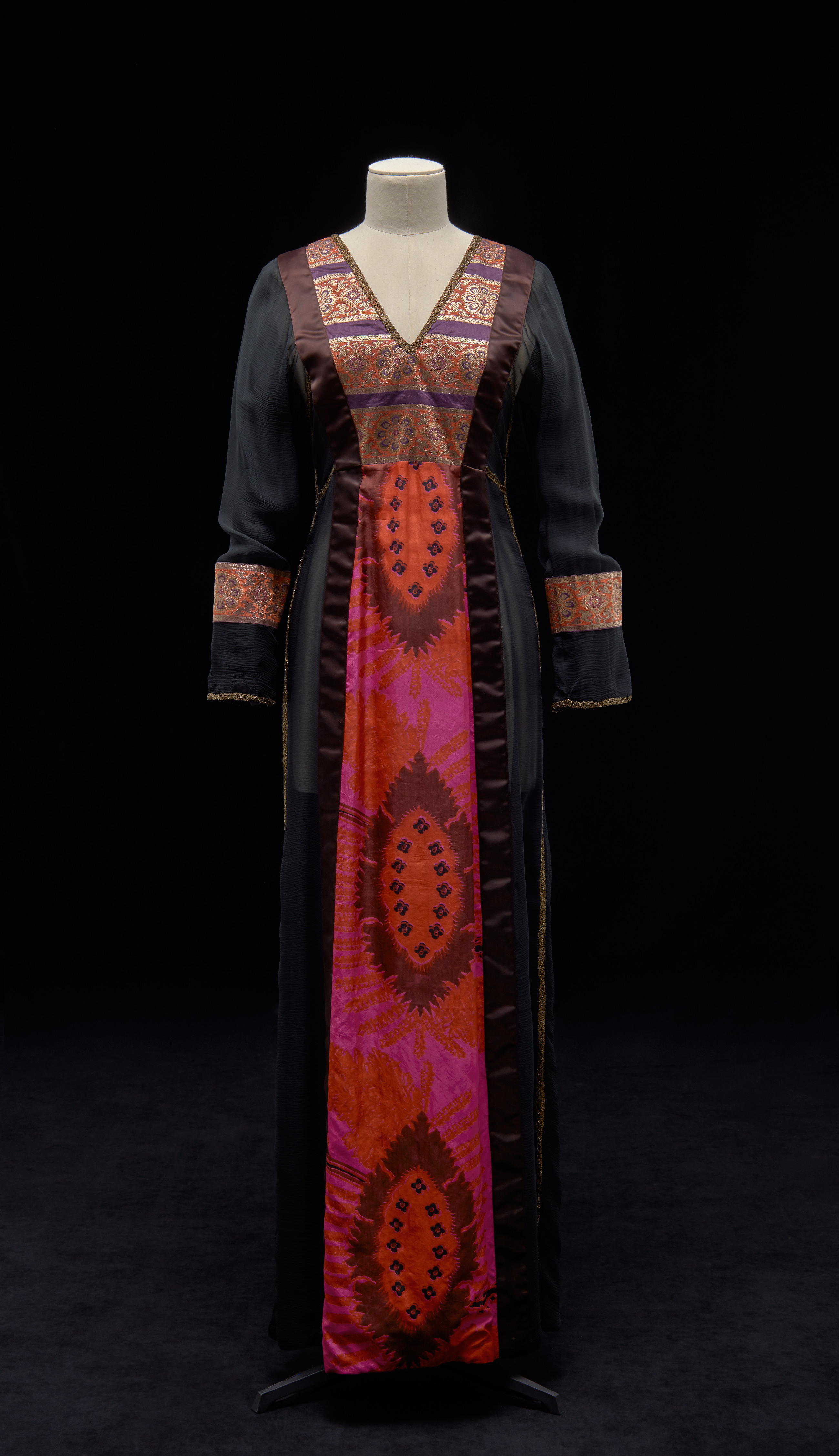 The Véronique Peck connection
Thea Porter lived a rock-and-roll lifestyle, balancing her creativity with late-night clubbing. In 1967, she dressed Pink Floyd for the band's debut album cover The Piper at the Gates of Dawn, and the Beatles sold her designs at their short-lived Apple Boutique in London. That same year she expanded internationally in New York department store Henri Bendel and in Beverly Hills at Fred Hayman's boutique, Giorgio, for which she created an exclusive line. Porter's mastery of mixing and matching opaque and transparent materials and her luxurious, ethnically inspired textiles were sought after by Elizabeth Taylor, Bianca Jagger, Talitha Getty, Sharon Tate, and Joan Collins.
Véronique Peck helped to popularize her unique style in Los Angeles. Like her Hollywood friends, Véronique Peck commissioned her favorite dresses in several colors. One that is shown in the exhibition (pictured here), with a shape inspired by a traditional Kaftan made of brocade panels and transparent chiffon, became a huge hit.
Paris to Hollywood is included with general admission, which is free for members and youth age 18 and under. A timed-entry ticket is required.