Inspired by Adult Coloring Books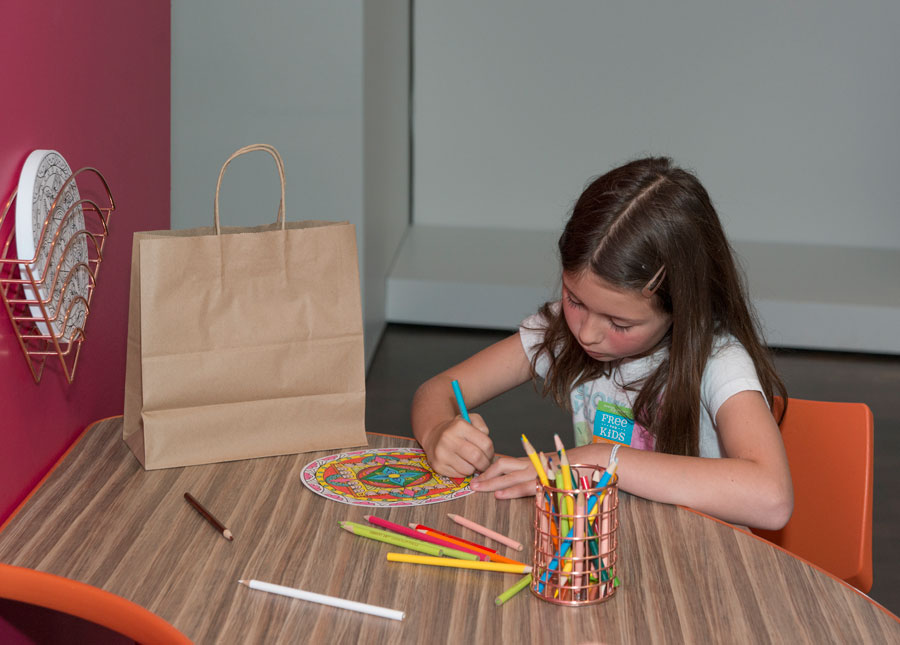 In September 2016, our team decided to try a new component near the Tibetan sand mandala in the Tibet Nepal gallery where visitors could sit, meditate, and color their own mandala. We were inspired by the recent popularity of adult coloring books (and, many of them seem to be mandala coloring books). Our coloring mandala takes visual cues from the Tibetan one, though it omits religious imagery in favor of a more universal design. Whereas the Tibetan monks created the DAM sand mandala as a meditation on the Buddhist deity Hayagriva (the deity referenced by the Sanskrit seed syllable at the center), we wanted visitors to emulate the meditative aspect in an accessible way.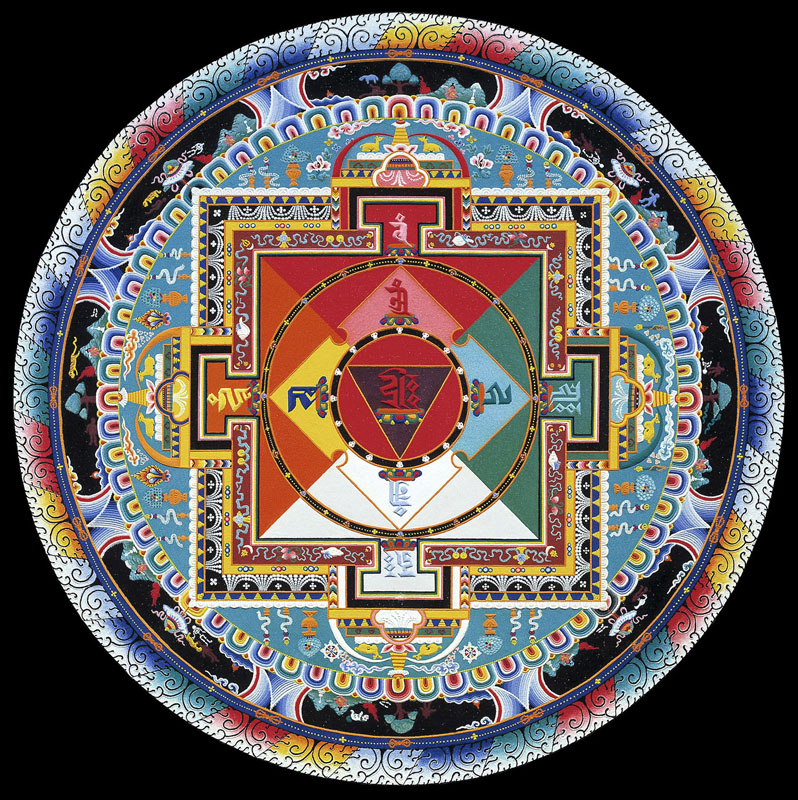 At the Denver Art Museum, we have in our collection one of very few Tibetan sand mandalas to be permanently installed in a museum. They are traditionally dismantled after construction as a symbolic reference to the impermanence of life and the transitory nature of life in Buddhist thought.
Our mandala, created in 1996 by Tibetan monks from Sera Jey monastery in India, was created specifically for preservation so that Denver audiences could see and learn from the work for years to come.