A striking collection of 49 snapshot portraits surfaced in a New York City auction last summer. Acquired by the DAM photography department, these snapshots—each one only slightly larger than a credit card—(the selection here is displayed larger) show a community of Black hotel workers and their friends in Topeka, Kansas, between 1926 and 1930.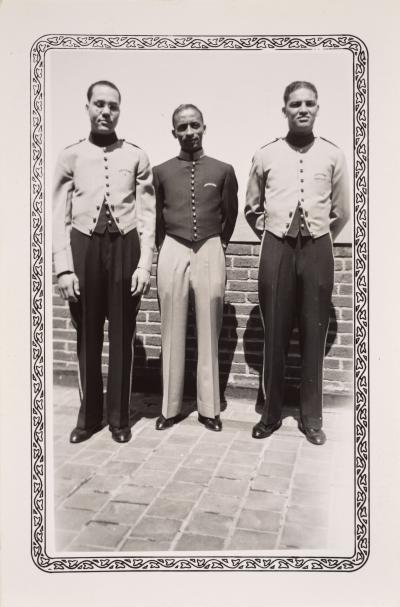 Illuminating everyday life
We do not know who the photographer was or the names of any of the people in the pictures. Nor can we imagine how these once-precious keepsakes ended up for sale to the public 90 years and 1,200 miles away from their origins. And yet, these modest photographs hold the power to illuminate the everyday lives of Black Americans nearly a century ago.
Many of the photographs show people in work uniforms, standing outside (or on the roof!) of the Jayhawk Hotel in downtown Topeka. The Jayhawk was the most fashionable hotel in town from its opening in 1926 to the early 1960s; it attracted a well-to-do white clientele served by a mostly Black staff, none of whom could have booked a room for a night owing to segregationist policies. That is sadly ironic, considering the hotel's name—a "Jayhawk" was an abolitionist guerilla who fought against pro-slavery forces along the Kansas/Missouri border before and during the Civil War.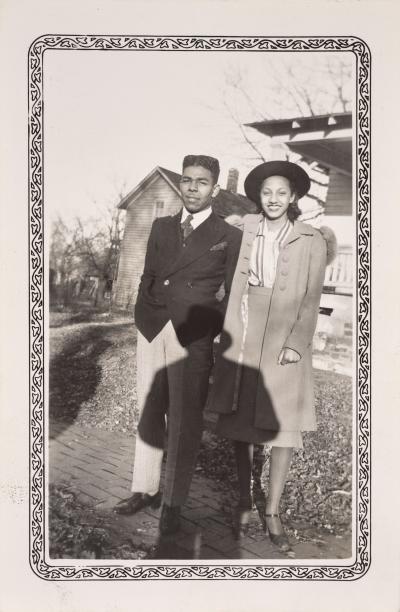 Sharp eye for detail
Elsewhere in the collection, some of the hotel workers pose on sidewalks and outside private homes elsewhere in the city. Their informality and occasional silliness suggest that the photographer was a friend and coworker. A shadow of the photographer's fedora appears near the bottoms of a few photographs and invites us to assume he was male. Whoever he or she was, the photographer approached the task with a clear sense of each subject's personality and a sharp eye for detail: the chef's pride, a bellhop's new shoes and rolled socks, a manager's fondness for the hotel cat all remind us that we are looking at real people in real time.

This collection has particular relevance in light of events that unfolded around the US in 2020. The photographs show moments of relative ease less than a decade after the infamous Tulsa Massacre and a generation before Black Topekans brought the landmark antidiscrimination lawsuit, Brown v. Board of Education. Although relationships between these people and the white majority are not explicit in these photographs, they shaped the historical context in which the pictures were created and influence how contemporary audiences read them now. Yet because the pictures reflect humor, joy, pride, and friendship in everyday settings, they address universal human qualities that transcend difference. Both the positive and negative aspects of these photographs can contribute meaningfully to an ongoing conversation about racism, equality, and justice.
March is Month of Photography, a festival of fine art photography. To celebrate, we're hosting a three-part lecture series spotlighting Colorado photographers from the local creative community. Learn more.