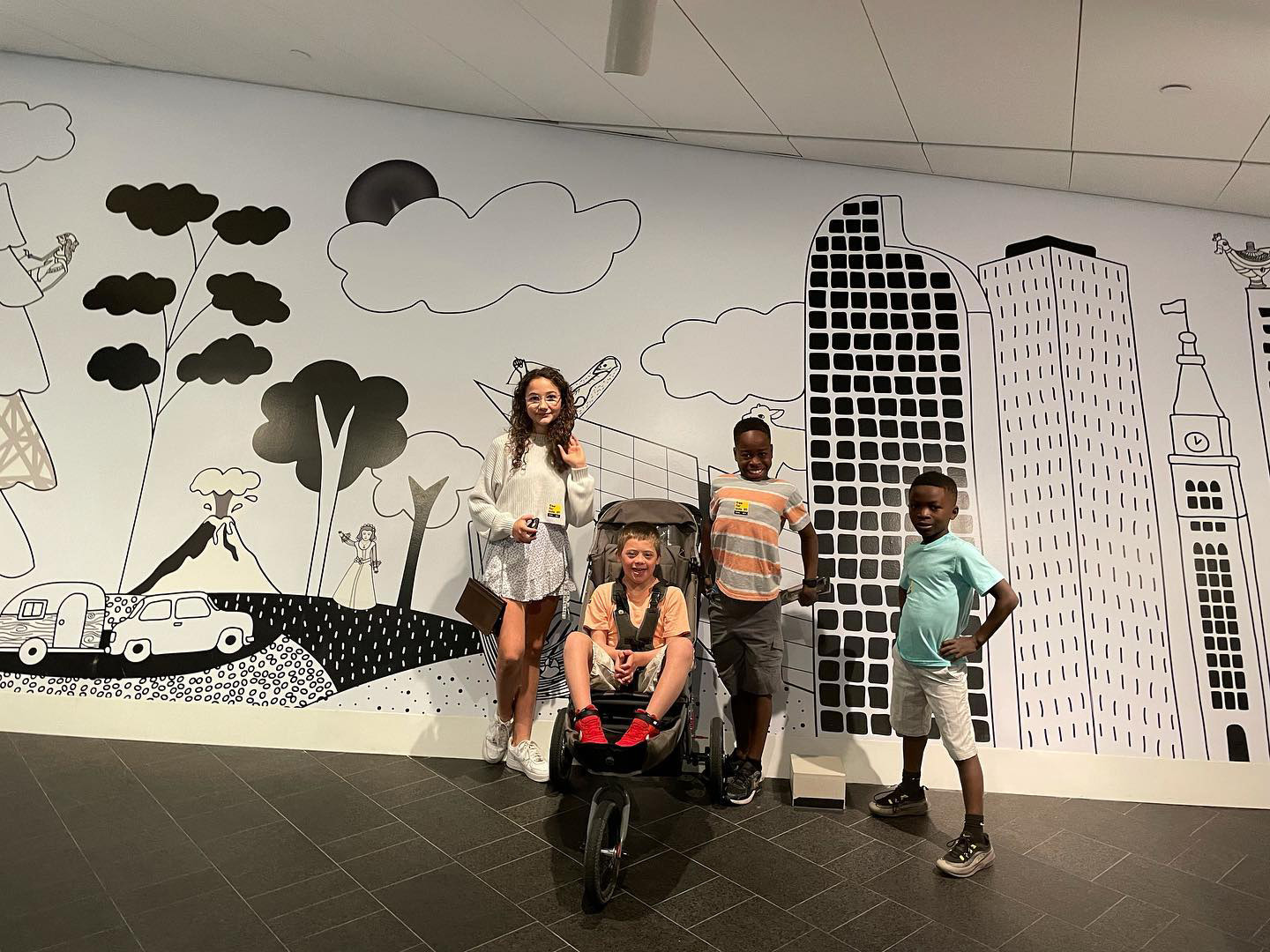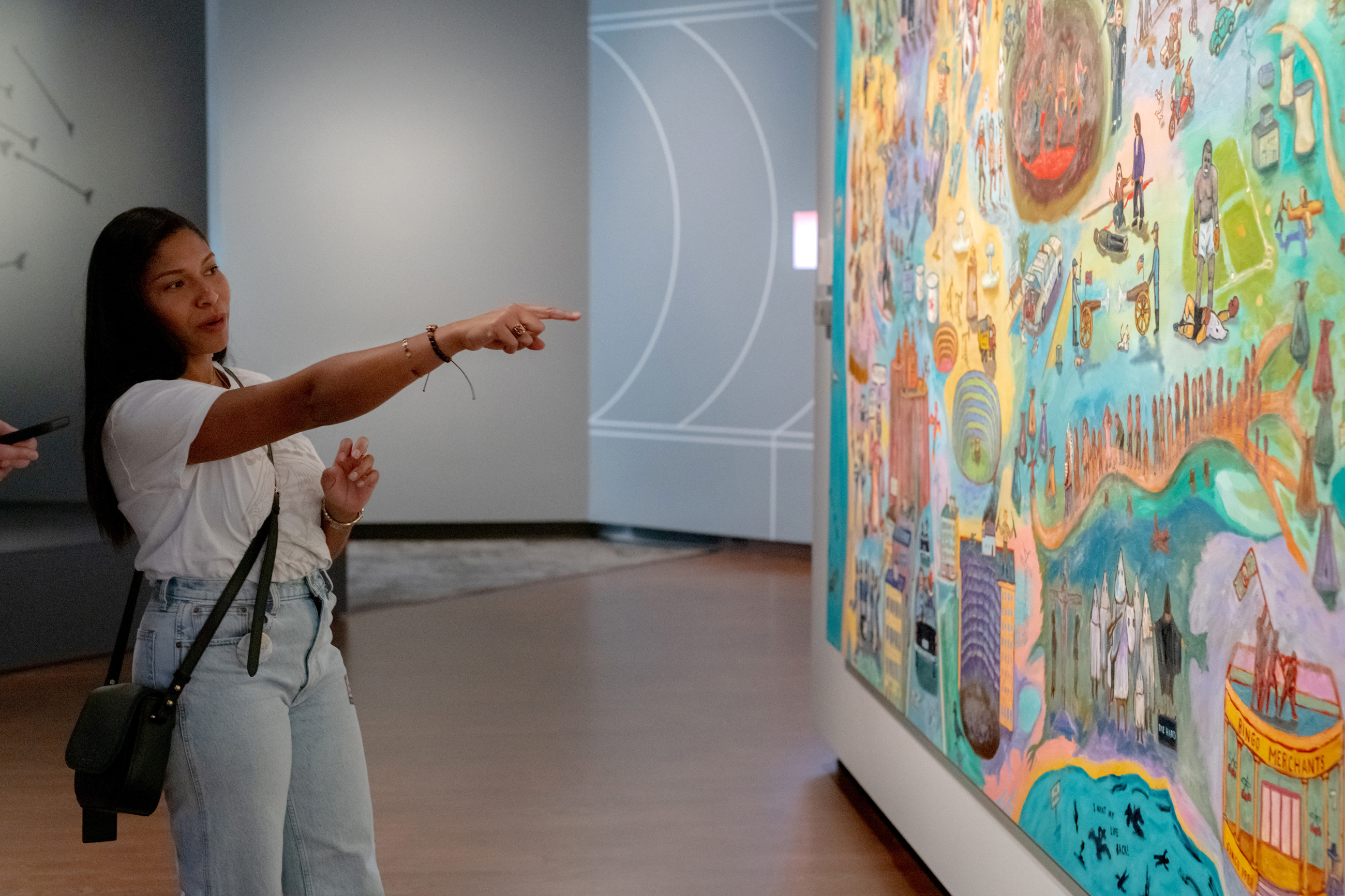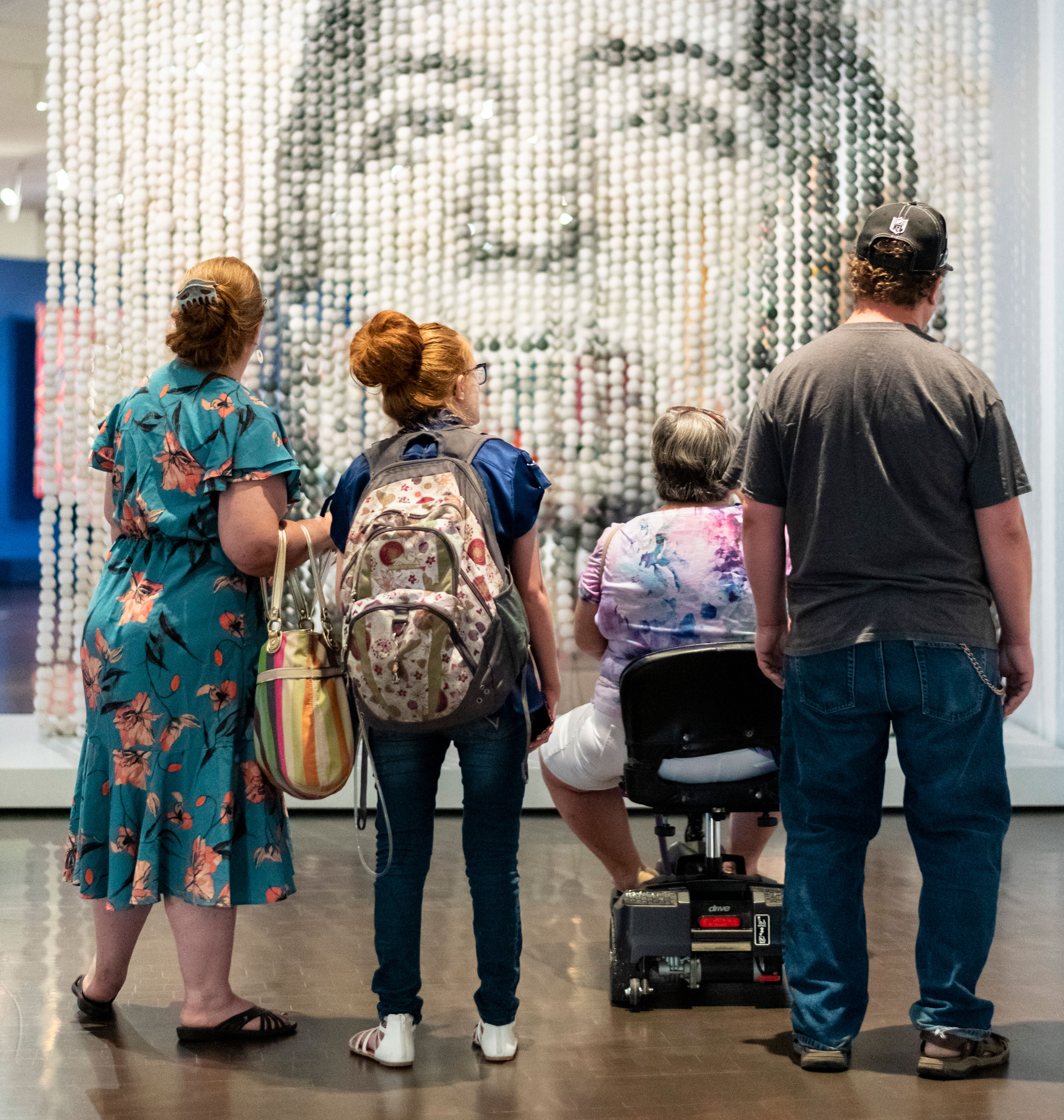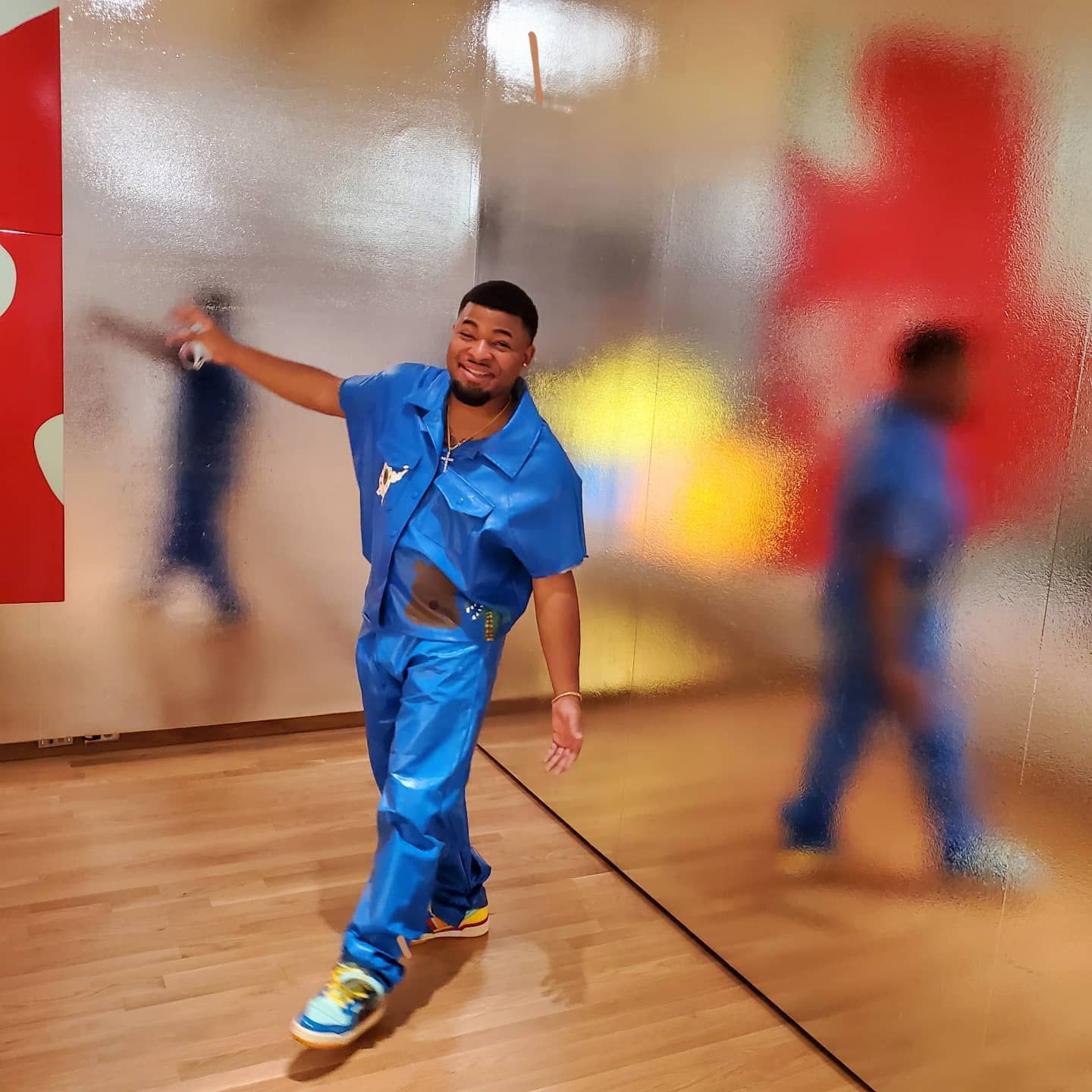 The DAM aims to provide a platform where people can connect with one another through art in addition to creating a safe space for the exchange of diverse ideas. Creating a sense of belonging and welcome have long been our goals with our campus, exhibitions, and programs. The recent renovation of the Martin Building as well as the creation of the Sie Welcome Center afforded an opportunity for the DAM to imagine new ways of welcoming audiences of all ages, lifestyles, backgrounds, and levels of art appreciation or knowledge.
Planning with diversity and inclusion in mind was critical as we set out to conceive, design, and build new experiences for visitors. As we continue our efforts to be a place that represents the broadest spectrum of our community, we know that the stories we tell and in what ways we tell them matters.
For many of the galleries and creative spaces, the museum invited input from local folks, including the Indigenous Advisory Committee, the Creative Hub Collective (a diverse group of local creatives), the Latino Audience Alliance, and 13 external readers to review Asian Art labels and gallery text for cultural sensitivity, and accuracy. These community members contributed many ideas and insights that we are deeply grateful for and believe have improved our presentations.
Following are only a few examples of the ways we are striving to be more inclusive:
Centering Indigenous Voices
In the Northwest Coast and Alaska Native galleries and Indigenous Arts of North America galleries, visitors can watch video interviews with artists and a video with local Ute, Arapaho, and Cheyenne community members. There are also Community Labels on which Indigenous community members offer their own perspectives on works of art in the galleries.
Space for Reflection
In January 2020, several museum employees traveled to the 9/11 Memorial & Museum, United States Holocaust Memorial Museum, National Museum of the American Indian, and the National Museum of African American History and Culture to see how they approach the interpretation of difficult subjects and provide onsite care for their visitors. They realized that the museum needs to provide a space for quiet contemplation and respite for those viewing works that could trigger past or current traumas. This led to the development of a Reflection Space in the Indigenous Arts of North America galleries.
Diverse Content & Activities
In the Latin American Art and Asian Art galleries, visitors can watch animated maps that help give context to the history and cultures of the art on view. In the Art of the Ancient Americas galleries visitors can watch videos that offer a dynamic introduction to ancient cultures, including narration in Indigenous languages. In the Asian Art galleries, visitors are invited to explore artmaking activities inspired by Korean, Southeast Asian, and Japanese art forms. In the Western American Art galleries, look for a digital comic by R. Alan Brooks about Nat Love, one of the most famous Black figures in the Old West.
Bilingual Campus
To welcome Spanish-speaking visitors, the museum features bilingual text including signage, object labels, exhibition guides, museum maps and guides, video subtitles, and instructions for family games. In addition, audio tours (with specially ticketed exhibitions) are also available in Spanish.
In order to accomplish this task, a team of professional translators from different Spanish-speaking countries continues to work diligently to translate, in particular, information about the works of art and the diverse cultures that produced them. Furthermore, many of our gallery hosts and frontline staff speak Spanish (look for the buttons on their lanyards that say "Hablo español").
Multisensory Experiences & Spaces
To the greatest extent possible, we design exhibitions and programs according to the principles of universal design so they usable by all people. We consider the varied physical needs of visitors with disabilities when in a space, and support people's ability to move around and engage comfortably and safely through accessible seating, ample space for mobility devices to maneuver, and consistent heights of interactive activities. We also support diverse cognitive engagement by conveying information through a range of multisensory and multimodal means (visual, auditory, tactile, and participatory). Learn more about accessibility at the DAM.
For example, in our Asian Art galleries, we have a sculpture of the Hindu god Ganesha that visitors can touch to explore. We also support the social needs of visitors by integrating these hands-on and multisensory moments throughout the galleries, rather than placing them in a separate space.