¿Qué tienen en común María Félix, Dolores del Río, Marylyn Monroe, Josephine Baker y Elizabeth Taylor?
Además de que todas ellas fueron grandes estrellas del cine mundial, ¡todas ellas, en su época, vistieron diseños de la casa de modas de alta costura Dior!
La exposición de Dior: de Paris al mundo nos permite adentrarnos en el mundo de la moda que ha marcado la pauta en el vestir de las mujeres de la alta sociedad durante los últimos setenta años. Esta muestra ofrece una perspectiva hacia la importancia del arte del diseño en la creación de un vestido y nos hace pensar en el trabajo increíble para lograrlo, así como la maestría de las manos trabajadoras en cada parte del proceso.
La exposición incluye más de cien creaciones y accesorios que dieron realce a la belleza de la mujer y ponen de manifiesto el ingenio de los diversos diseñadores de la Casa Dior, tales como su fundador, Christian Dior y posteriors directores creativos: Yves Saint Laurent, Marc Bohan, Gianfranco Ferré, John Galliano, Raf Simons y Maria Grazia Chiuri. Lo invito a que se apresure a adquirir su boleto para disfrutar de esta muestra antes de su cierre, el domingo 17 de marzo. Su boleto para Dior: de Paris al mundo, incluye una audioguía en inglés o en español, además de admisión al resto del museo y sus exposiciones especiales tales como Jordan Casteel: devolviendo la mirada.
Este mes de marzo, el DAM ofrece una gran variedad de programas y actividades para toda la familia:
El domingo 10 de marzo, a las 10:30 y 11:30 a.m., Foxy y Shmoxy: Detectives del Arte van a resolver algunos misterios del arte en las salas del museo y necesitan de su ayuda. Recojan una carta del Buzón de los Zorros y ¡prepárense a explorar el arte y a divertirse!
El miércoles 13 de marzo, de 10 a.m. a 1 p.m., el programa de Amiguitos del Arte (para familias con pequeñines en preprimaria) los invita a explorar la nueva exposición de obras bellísimas de Tesoros del arte británico: la colección Berger y crearán sus propios barquitos de papel.
Durante las vacaciones de primavera, del 16 al 31 de marzo, habrá una variedad de actividades para que la familia entera disfrute de los días sin escuela en el DAM, con actividades bilingües y personal también bilingüe en el Estudio de Grabado, en las actividades de LlevARTE, y en las áreas familiares del museo.
Le recuerdo que la admisión general al DAM es siempre gratis para los menores de 18 años de edad. Ya que le estoy recordando acerca de las diferentes maneras de disfrutar del DAM, marque su calendario para el domingo 28 de abril para que nos acompañe con sus familiares y amigos a la 18a. celebración anual celebración del Día del Niño. Visite nuestra página en la internet para más detalles y nuevamente este espacio en donde compartiré información acerca de los grupos y actividades programadas para esta gran celebración.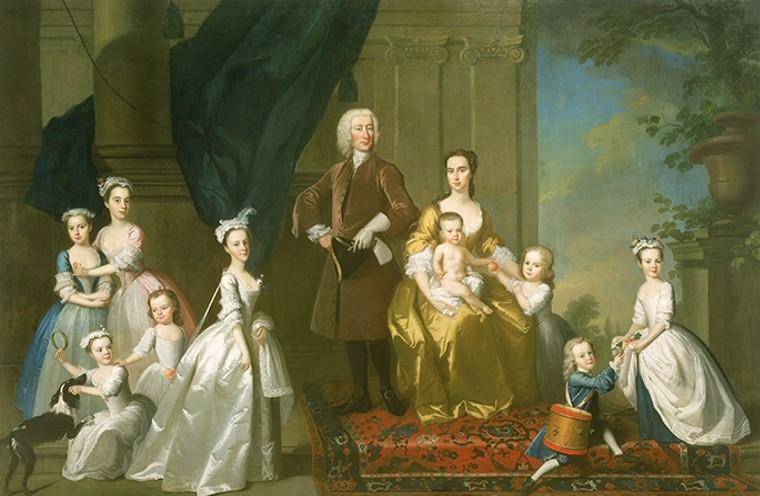 What do María Félix, Dolores del Río, Marilyn Monroe, Josephine Baker, and Elizabeth Taylor all have in common?
Other than the fact that all these leading ladies were stars of world cinema, all of them at the time were dressed in the high fashion of the house of Dior!
The exhibition Dior: From Paris to the World allows us to enter the world of a cutting-edge fashion house that set the stage for the last 70 years of how women in high society dress. This view into Dior offers a perspective into the importance of the art of design and the incredible work that goes into the creation of a gown as well as the importance of the craftsmanship involved in every step of the process.
The show includes more than a 100 dresses and accessories that accentuate the beauty of women, and makes evident the genius of the different designers of the house of Dior, from its' founder, Christian Dior and the designers creative directors that follow him: Yves Saint Laurent, Marc Bohan, Gianfranco Ferré, John Galliano, Raf Simons, and Maria Grazia Chiuri. I invite you to hurry to get your ticket to the exhibition, as it ends on Sunday, March 17. Your ticket to Dior: From Paris to the World includes an audio guide, and grants you admission to the rest of the museum and its' special exhibitions, such as Jordan Casteel: Returning the Gaze.
This March, the DAM offers a variety of programs and activities for the entire family:
On Sunday, March 10, at 10:30 and 11:30 am, Foxy and Shmoxy: Art Detectives will solve art mysteries in the galleries, and they need your help. Pick up a letter from the Fox Box and get ready to explore art and have fun!
On Wednesday, March 13, from 10 am to 1 pm, Create Playdate invites you and your children in preschool to explore the show Treasures of British Art: The Berger Collection and to create your own paper ship.
During Spring Break, March 16 through March 31, your entire family will be able to enjoy a variety of bilingual activities during this school holiday. Bilingual staff will be available at the Print Studio and at the Create-n-Takes, and at family areas throughout the galleries.
I would like to remind you that general admission is always free for children 18 years of age and younger. While I am reminding you about different ways you can enjoy the DAM, mark your calendar for Sunday April 28 for our 18th Annual Día del Niño celebration. Check out our website for more details and check back here again soon for a preview of what you will experience.