In a recent Monet Moment blog, we heard from senior interpretive specialist Stefania Van Dyke about developing the adult audio tour for Claude Monet: The Truth of Nature (October 21, 2019-February 2, 2020). Stefania mentioned how she interviewed people from outside of the Denver Art Museum as a way to gather unique perspectives on Monet's paintings.
One particular perspective was provided by Michael Kerwin, professor of geology and director of the environmental science program at the University of Denver. In his interview, Michael noted how he was captivated by the colors in Monet's paintings of the white chalk cliffs along the Alabaster Coast in France.
Most notably, Michael was fascinated by the fact that Monet was able to capture the cliffs with such intricate variations in color, while in actuality they are composed out of white chalk.
"It's really remarkable that these are white rocks, and yet, from painting to painting, sometimes they look gray, even black," he said. "Other times, I see texture almost equivalent to the pink of a ponderosa pine tree in Colorado, with some red and pink and white mixed in. Other times, you get the mid-summer day where you've got the light yellows and greens. That is totally amazing as a geologist who views these cliffs as a white chalk, to be able to use the sunlight and use the mineral staining to make them almost anything but white, is really pretty special ...."
The variation of colors found in Monet's paintings might be credited to his obsession with trying to truly encapsulate nature in its various iterations. Monet was dependent on natural light while he painted. His source of light varied by the time of day, or the type weather he encountered. Monet's series of paintings offer viewers glimpses or moments he was able to capture on his journey to find the truth of nature.
Colorado Connections
Interestingly enough, Michael tied Monet's paintings to the landscapes here in Colorado. For example, he noted that the rocks in The Rock Needle Seen through the Porte d'Aval (above) look like a fire scar in the bark of a ponderosa pine. "The first time I looked at this painting, it was like, is that a tree? And of course, it's not. It's the cliff, and he does show the white rock in there, but the way that he creates the texture with the dark red and gray and black, and it almost has a pattern that honestly looks identical to a fire scar in a ponderosa pine tree."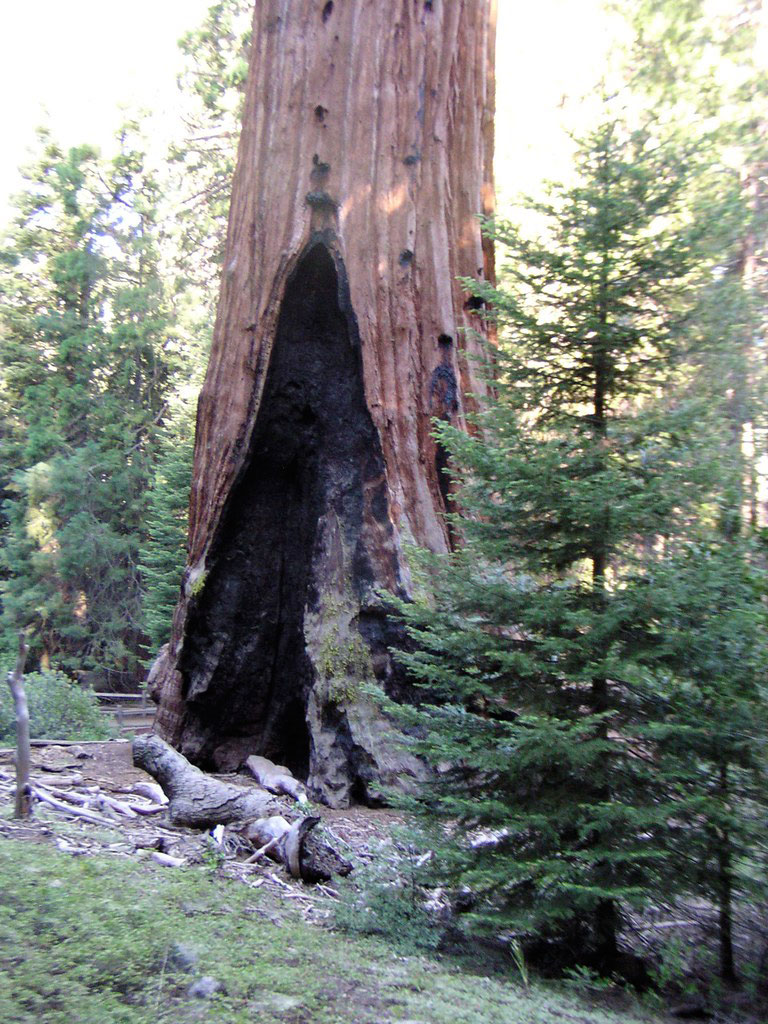 He also wondered what would have happened if Monet had ever painted the Maroon Bells (two mountains near Aspen). "I think that if Monet were to have had the opportunity to paint the Maroon Bells, I bet he would show us all sorts of grays and yellows and blues and things that are in the rocks, but things that [we] Colorado people maybe have never seen."
Image at top: Claude Monet, The Rock Needle Seen through the Porte d'Aval, 1885–86. Oil on canvas; 28 ¾ x 36 ¼ in. (73 x 92 cm). Private collection.