It's never too late to rediscover what you loved to do years ago or to learn something totally new.
Looking for a creative outlet? Join instructor Anna Kaye online for Drop-In Drawing sessions on the second Tuesday of each month.
Anna asked students at a couple of her past sessions why they come to her drop-in sessions and what advice they have for others looking to rekindle a creative spark. Read what they had to say below (and see some of their great work!), and then we hope we'll see you at the next Drop-In Drawing.
Why Attend Drop-In Drawing?
"Drawing is an extension of my being...I always feel more whole after an art session. I've been participating in Drop-In Drawing for more than three years."
"[It's] a wonderful opportunity to become inspired and learn new artistic techniques."
"It is the most relaxing but engaging time of the month."
"I love Drop-In Drawing and how it causes us to get out of the artists' ruts we may get into."
"It's really fun."
"It was great to sit and spend time with a single artwork."
"[To] interact with other creative people. It's a place to flex my drawing muscles."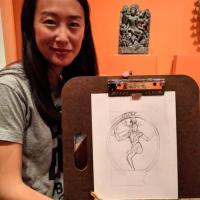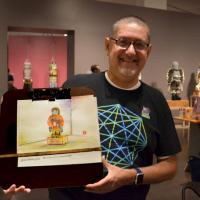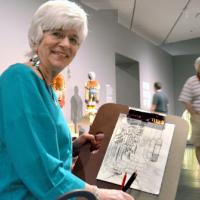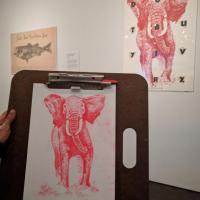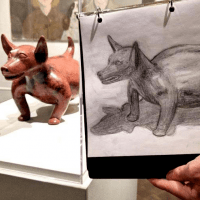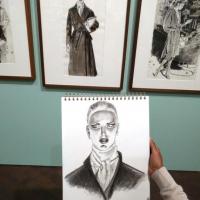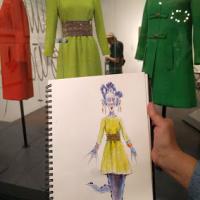 Tips for Boosting Creativity?
"Don't be afraid—mistakes are not real—they are learning experiences."
"Buy supplies at a second-hand store and use lots of scrap paper—then don't feel intimidated to experiment."
"Try a group like Drop-In Drawing! You will gain practice, meet like-minded people, and explore new materials and techniques."
"They say it is good for our brains to do something we are not already good at. The fun outweighs the fears of not being good enough or looking foolish."
"Maintain your sense of wonder."
"Be fearless and have fun. [Create] what you want to see without thinking what others might want."
Details
Drop-In Drawing is a free online course.
No experience necessary.
For additional information, email dschulz@denverartmuseum.org or call 720-913-0000.